Jelly Comb Waterproof Electronic Accessories Organiser – The Tech Gadgets Storage Bag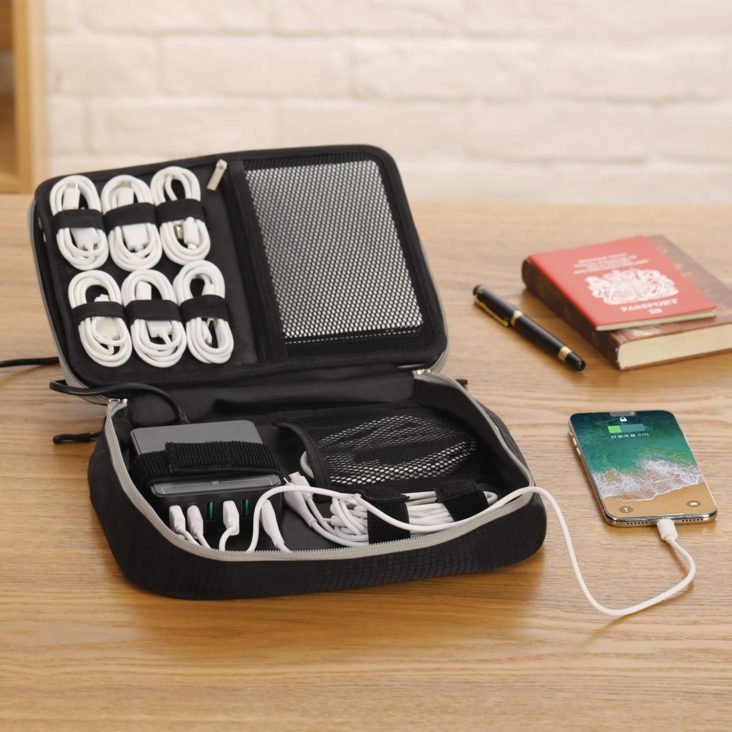 And here is another tech gadgets' organiser which looks neat and organised for those who loves to travel with heaps of tech gadgets, the Jelly Comb's Electronic Accessories Organiser!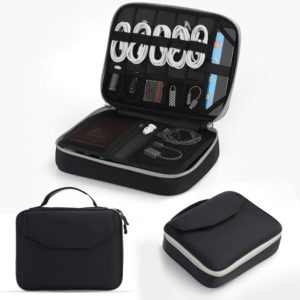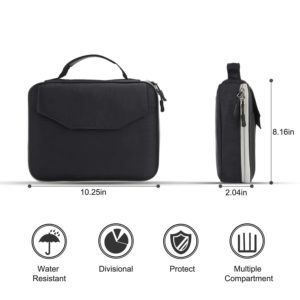 This double layered organiser comes in 2 sizes (different price though) so that you can select the one which suits the tablet size you owned. It also comes with different colors to choose. Apart from slotting your tablet into this organiser, its spacious enough to fit your powerbank and power adapter (depending on the size of the adapter and the size of the bag you go for) plus other tech gadget essentials such as charging cables, flashdrive, earphone, etc. Even a keyboard (if you have a mini/fold-able keyboard)!  Just to give you an idea as to what can be stored in this bag.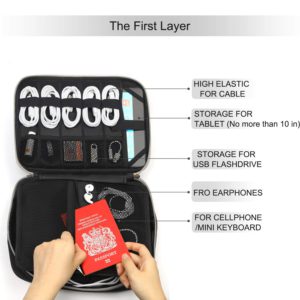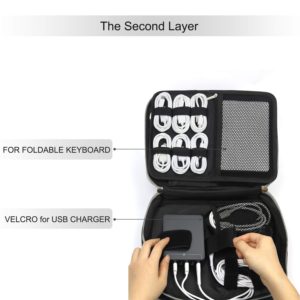 I like the fact that with dedicated slot to keep your powerbank organised and compartments for your smartphone/tablet, you could easily keep your devices charged up while you are walking around with the bag, so there is no need to hold the devices or put them at the table while they are being charged. It is so travel friendly where you just got to ensure that this organiser is chuck into your hand-carry bag or luggage before you leave the house/hotel. The chances of you forgetting any tech gadgets that you need for travel can be reduced too if they are always being organised accordingly.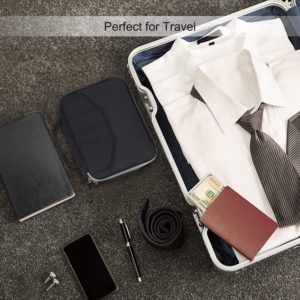 Tech it out the details of this water, shock and impact proof gadget organiser @HERE!