Jelly Comb Rechargeable Portable Keyboard – Fold-able Mini Bluetooth Keyboard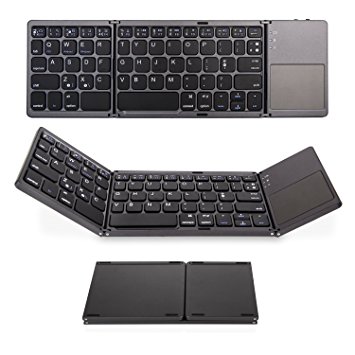 There are travelers who rely on their tablet or smart phone a lot plus they may need to do a lot of typing as well! If you are one of them or if you are in-search for something portable plus giving you at least a full fledged laptop keyboard layout yet mini, the Jelly Comb Fold-able Mini Keyboard could be option to consider.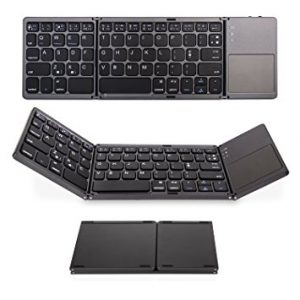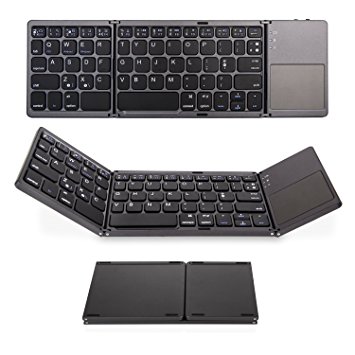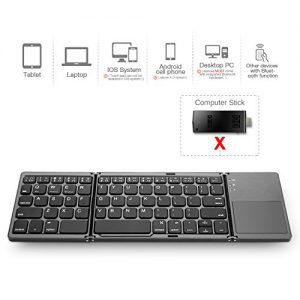 I like the fact that it has a built-in touchpad and its compatible with pretty much a huge range of operating system including Apple's iOS, Android and Windows. There are some catch though and please take note as per the disclaimer in the attached image above.
With the touchpad as an instant mouse solution (touchpad is not compatible with iOS yet as of the date this is posted), you pretty much just need this mini and fold-able device (which won't take too much of your travel bag space) and your tablet or phone. You are then good to go and you can survive in most situation.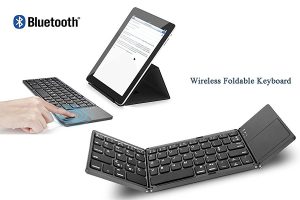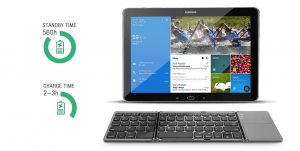 I also like the fact that you do not need to travel with a standard keyboard or "compact" keyboard (but still takes up your baggage space), and you could just fold this keyboard into a tiny, light and flat device so that you can easily just slot it into your travel or working bag. And following is an overview on what is the measurement of this device like when it is fold-mode and unfold-mode.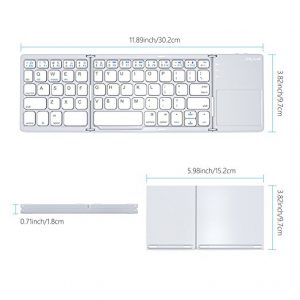 The battery is rechargable with a standard micro-USB port. Hence, you do not need to bring extra batteries or charging cable just to charge this device. You could just charge it with a powerbank or any USB power supply port. How convenient!
Tech it out this cool and fold-able little device for its detail specification and price at Amazon!