Asus ZenScreen MB16AC – USB Type-C Portable Monitor
If you are used to working in a dual monitor environment, it could be a challenge when you are traveling or not at your usual work desk. Just in case if you have concern around your ability to deliver things when you are in such situation, the Asus ZenScreen MB16AC may be able to help you to be at the advantage side.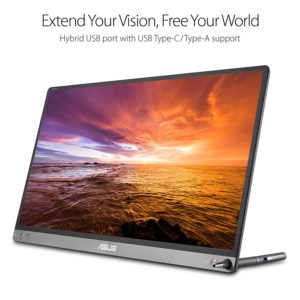 This portable monitor is pretty slim in size ~8.9″ x 0.3″ x 14.2″ and it weighs no more than 1kg (~0.78kg) makes it convenient to bring along in your travel bag. It helps in extending your vision plus it may indirectly increase your productivity as well. The built-in hybrid-signal solution is another advantage for people who needs to bring an extra monitor while traveling. With just a single USB Type-C cable, you are able to power up and transmit the host device's video to this monitor. Hence, there is no need to bring extra power cable which may takes up your travel bag space just to power up the monitor for use.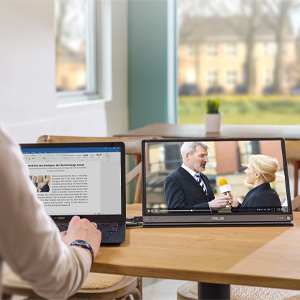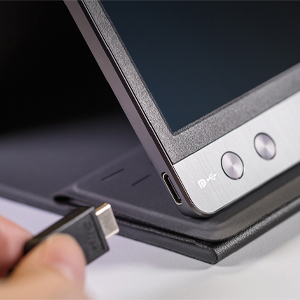 The monitor is smart enough to automatically switch the screen orientation when you install the Asus' DisplayWidget software. This allows you to make presentation or view the screen in an orientation mode that suits the situation. The Asus ZenScreen cares about your eyes too, the Asus Flicker-free technology reduces flicker to gives you a comfortable viewing experience. The monitor is capable to produce a Full HD display too (up to ~1920 x 1080 resolution).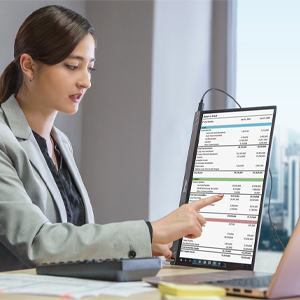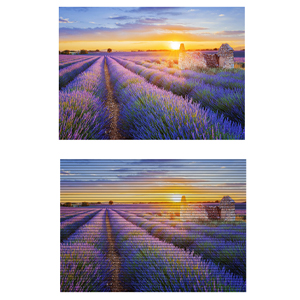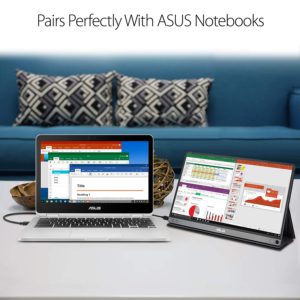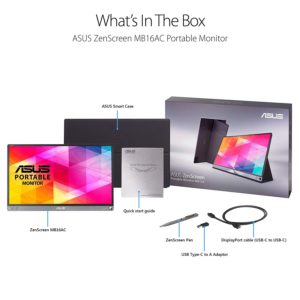 This portable and travel-friendly monitor which compliments your laptop/portable devices has plenty of other stunning features to offer, Tech it out the details @AMAZON!