GPD Pocket – One of the smallest laptop on earth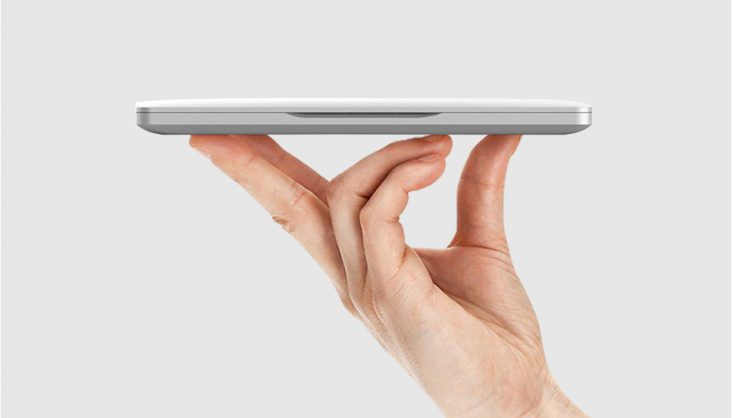 If you find a 10 inch laptop (at least) is too huge or a 5.5 inch pocket laptop (maybe you think that this is more of a game console instead) is too small, how about something in between? GPD Pocket is a 7 inch laptop that runs in Windows 10 environment!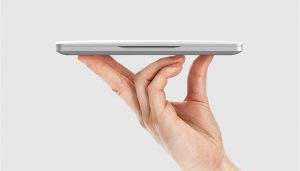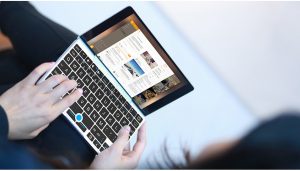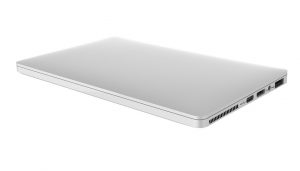 And it is called "Pocket" for a reason (reference from YouTuber Austin Evans via businessinsider.my).
Yes, that is just how big it is. And I personally think that it is by far one of the full fledged laptop in such a small size. You may have a different definition when it comes to the term "full fledged laptop", but having a screen + keyboard + a trackpad (being the replacement of mouse or mouse pad), I would say you could already do almost every work that you are doing in a bigger desktop or laptop but this time around it is in a 7-inch device instead.
It doesn't have the most powerful specifications but its decent enough plus I like the fact that it has 8GB of RAM! Also, this laptop holds the latest model in the Intel Atom series x7-Z8750 processor (which to date hardly you get a small device like this to use the Intel i Series instead which is much more powerful) as well as a built-in 128GB of eMMC storage. For full specification here.
This is definitely one of the top of the list gadget (for me) when it comes to convenient or portability. It is small enough for you to bring around be it when you are travelling for work, travelling for leisure, use at work (@ the office) or even at home. They have a fair amount of ports that are enough for you to extend its capability such as hooking up to a monitor via its Micro HDMI port, use a USB C or USB hub devices to expand the storage as well as mouse/keyboard.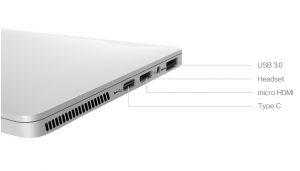 As referenced from a previous post, you could possibly start off with a free Windows 10 and Microsoft Office considering its a device with screen smaller than 10 inch. Hence, off you go for work or even just to do most of the things which you would with a computer.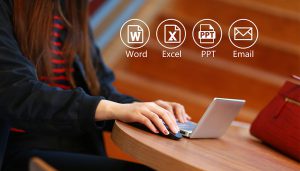 So, I would consider this as one of the smallest laptop on earth to date. What say you?
If you would like to own one of this, GPD being the official provider of this device is hosting it (with a discount rate so far) at their very own online store @AliExpress. Tech it out!