GPD Win – A Light Gaming Laptop On The Go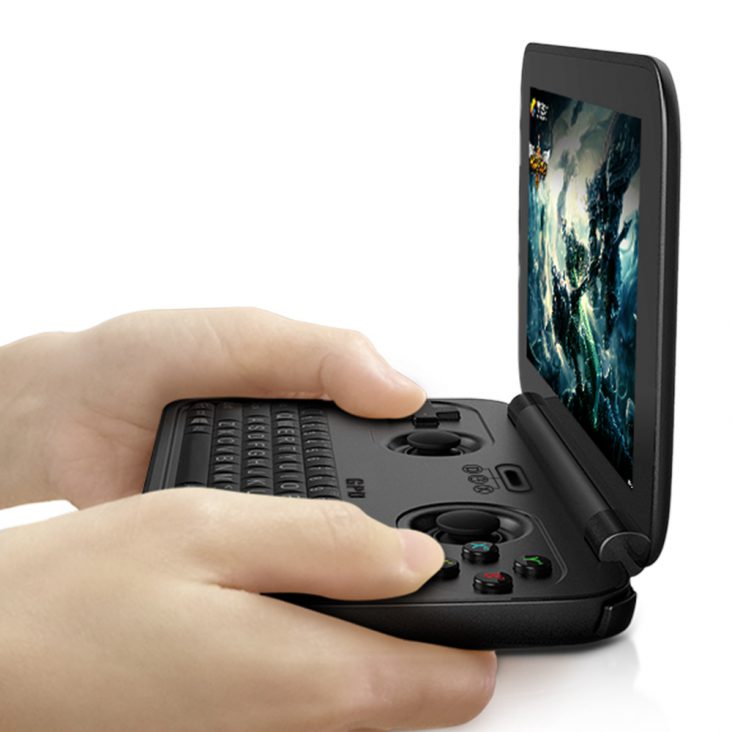 GPD Win is one of the First 5.5 Inch Handheld PC/Gaming Console running on Windows 10 System.
Its decent enough for you to travel around and still able to play your favourite games or do your work when needed (just because it is a Windows 10 based machine). Hence, no need of bringing your handheld game console and a work laptop around especially if you are traveling a lot (and thinks that carrying both is heavy as well as inconvenient). You get both in a single device that could just fit it into your pocket or bag or hand-carry bag, you name it.
Quick Overview

Did you know that Windows 10 is free for devices under 9 inch? Here is a reference.
Quick Specification Reference
Quick IO Ports Reference

Here is what you can do to get a desktop-like environment:

Connect to your mouse and keyboard via the USB port(s) (you may need a hub or simplify it with wireless)
Connect with a monitor through the mini HDMI port

How convenient it is!

Work on the go

And did you also know that Microsoft Office is also free if it is a device under 10 inch? Here is a reference.
Game on the go
Tech It Out this cool little device (for its specs and details) here.
Interested to tech one of this? You can own one at a decent price here.