GPD MicroPC – A multi-interface productivity laptop in your pocket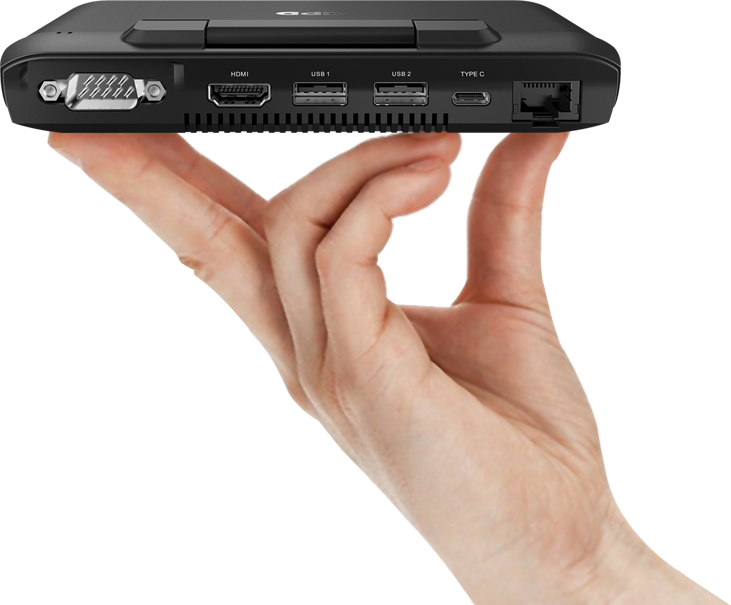 Bringing a laptop along with you when traveling or delivering work outside of the office could be a challenge at times. Some laptops in the market are huge (not so friendly for travel) but you get all the ports and peripherals that you need to be productive. Some laptops are thin and light but you may have to extend your ports/peripherals to get the productivity as if you are in your workplace.
With enough research and shops around, you may find plenty of good laptops in the market that would meet or suit your needs. And a micro PC such as the GPD MicroPC may be one of those that may ticked all the boxes too.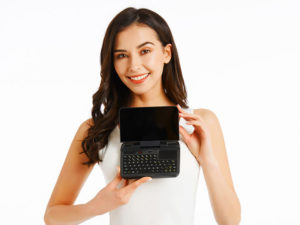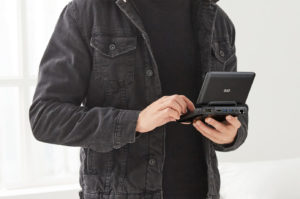 Its another GPD make pocket PC that allows people to get on to their work (where necessary) when they are not at their workplace. Though the 6″ inch display is smaller than the 7″ inch monitor offered by the GPD Pocket/Pocket 2, this Windows 10 Pro GPD MicroPC do have a HDMI 2.0 port to make it easier for you to hook it up to a bigger display if needed. It has a RJ45 port to allow you to connect to the network/internet via the LAN cable easily, hence, you may not necessary need to stay in the network or the world with the wireless option. This little (153×113×23.5mm) device has got a RS-232 port as well as 3x USB 3.0 ports to enable you to connect to more devices that is essential for your work and hence getting the job done easier. Not to forget the Micro SDXC slot as well which enable you to increase the storage on top of the 128GB SSD that already included in this device.
The backlit keyboard design is different from the GPD Pockets this time around. It is still a QWERTY keyboard, hence most button position is still close to what you would find with the normal keyboard. There is also a TouchPad in the keyboard design allowing you to easily move the mouse pointer to where you would want it to be. Specification wise, GPD MicroPC has got a 4GB LPDDR4 RAM and the Intel® Celeron® N4100 processor which is pretty different from what the GPD Pocket/Pocket 2 are built-in with.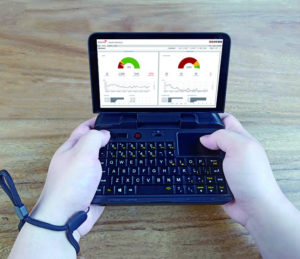 There are many more features which this small and convenient device offers. To get to the detailed features, Tech It Out at its crowd-funding page HERE!