Peak Design Tech Pouch – All Accessories Being Organised
Some may say that, all you need is a laptop bag to pack along your laptop/tablet as well as other tech accessories that you may need when you are away from your office/home. Some may find that, the accessories that they pack into the bag may not be reachable easily as they can be packed without organising neatly within the bag. Even if you did organise the accessories accordingly, the smaller accessories may still end up messy in the spacious laptop bag.
If you are someone who like your tech gadgets or accessories to be organised neatly and avoid from forgetting any essential gadgets to be packed along, then the Peak Design Tech Pouch may be worth to be in your wishlist.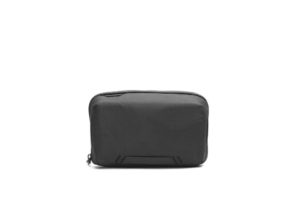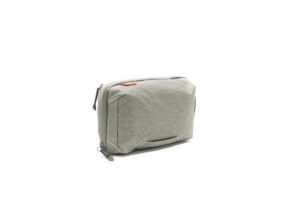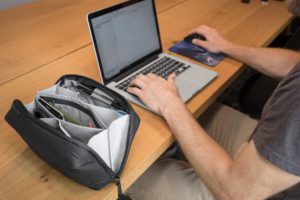 This pouch has many internal compartments that allow you to fit your tech accessories (i.e. mouse, power bank, cables) nicely so that they can be retrieved easily. These Origami-style compartments would give you enormous spatial efficiency and its exterior fabric is made from 200D recycled nylon canvas, hence it can be weatherproof.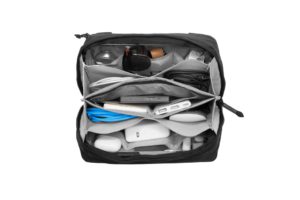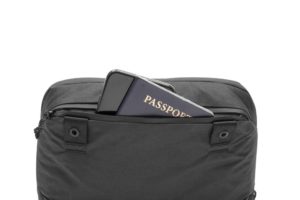 This pouch comes with an external zip pocket that allows you to easily slot your phone and passport allowing you hand carry your essential items while you at the airport or on a plane. The external zip pocket is built-in with a cable pass-though slot. This allows you to easily charge your smart phone without the need to unzip the main compartment and you could also rest your phone in the zip pocket rather than holding the phone and the pouch together.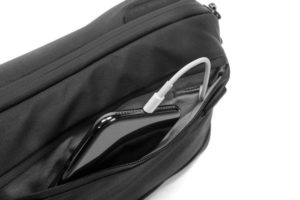 Tech it out the detail of this neat pouch and its price @AMAZON!