tinyRigs oriGrid 12.9 Classic Canvass – All in One to Go iPad Sleeve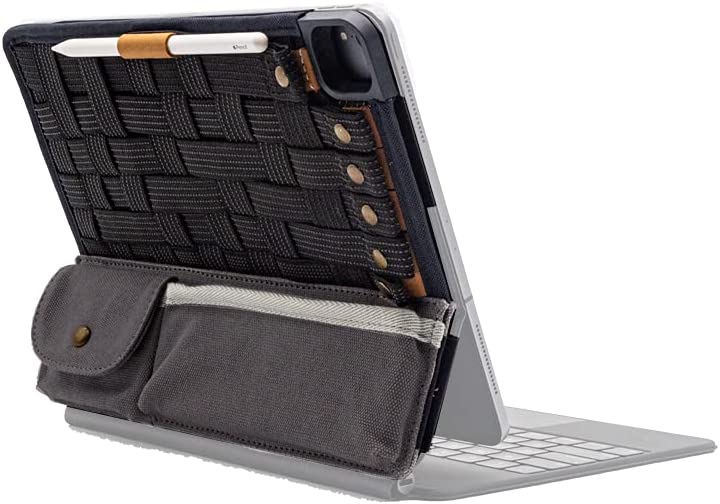 Apple's Magic Keyboard is such a great companion to the iPads. It turns an iPad into a laptop like mode and can help increases efficiency too. It can be used as an iPad protector too. This useful iPad companion deserved to be protected too. And there are many iPad cases or sleeves in the market that can fit well with the Magic Keyboard too. The tinyRigs oriGrid 12.9 Classic Canvass is one of the many sleeves in the market that fits very well with Magic Keyboard but it can do more too.
Not only that it is compatible with the Magic Keyboard, it fits the Smart Folio or Smart Keyboard Folio too. This sleeve uses the finest fabric and leather to build which helps increases its durability. Whilst there are many Japanese origami inspired product in the market, the OriGrid has slotted in additional feature unto it too. The grid straps allows any additional accessories to be slotted in and bring along easily. These straps can fit a wide range of iPad accessories ranging from charging cable, Apple Pen to slightly bigger items like mouse or adapter. The straps is built with non slipping band so that the accessories can be hold much firmly.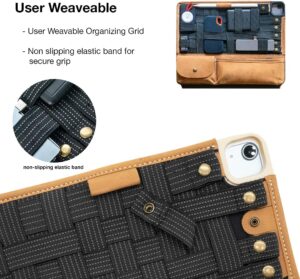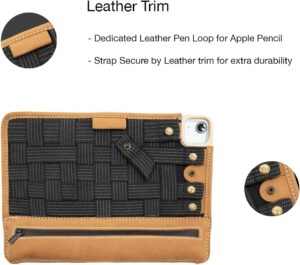 The tinyRigs oriGrid 12.9 Classic Canvass can protect the iPad's camera pretty well too. It is designed with true camera bumper protection to ensure the camera can still be used even when the Magic Keyboard is fitted with this sleeve. On top of the grid straps, the OriGrid also comes with a zipper compartment and pocket. More accessories or bigger items can be stored safely within these compartments instead.
With tinyRigs OriGrid, it is possible to have the iPad and all its necessary accessories to be organised and carried at one go without carrying extra pouch or bag. Tech it out the details of this creative sleeve for your iPad and Magic Keyboard @AMAZON!