HyperDrive iPad USB-C Hub with Media Player Buttons – A multimedia convenient hub for iPad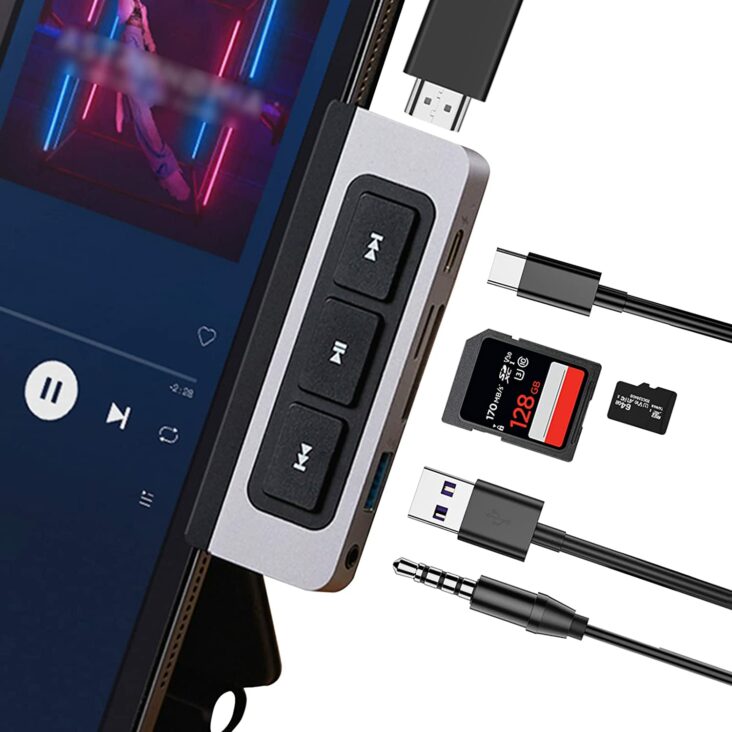 A USB-C Hub has become a good companion to many portable devices. It compliments the portable device with additional ports, hence having additional functionality is made possible. There are a wide range of USB-C Hubs with different design and specifications available. The HyperDrive iPad USB C Hub with Media Player Shortcut Buttons is one of the many options in the market that goes well with many iPad models. This USB-C Hub can potentially turn an iPad Pro, iPad Air or even the iPad 6th Gen Mini into a more powerful work machine.  Please check the up-to-date iPad models compatibility here.
This USB-C Hub is equipped with quick media player buttons. This enable one to navigate to different media files, play and pause the media without touching the screen. Despite the shortcut buttons which may take up the spaces, this gadget can still provide a decent amount of ports. It comes with 1x USB-A port that is cable to reach a transfer rate of up to 5Gbps. It has a USB-C port which support power delivery too. This enable the iPad device to be charged when using the hub. On top of these USB ports, this gadget is equipped with 3.5mm Audio Jack and SD/Micro SD ports as well.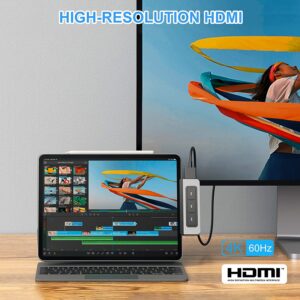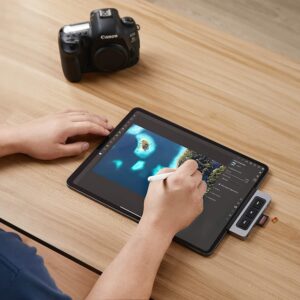 This USB-C Hub has a built-in HDMI port too. This port enable you to extend your iPad screen onto a bigger screen and can deliver up to 4k at 60 Hz of screen quality. On top of the convenient buttons and ports, one other highlight of this gadget is its capability to attach with the iPad device firmly via its magnetic grip design. No more worry of the hub being loosen off from the iPad in this case. The USB-C Hub can be transformed into a dongle mode with its extension cable. This indirectly would transform the hub to become a universal hub making it possible to be used with other USB-C devices too. Tech it out the detail specifications of this multimedia friendly hub @AMAZON!