Swift GaN 12 in 1 Travel Adapter – A one stop fast charging adapter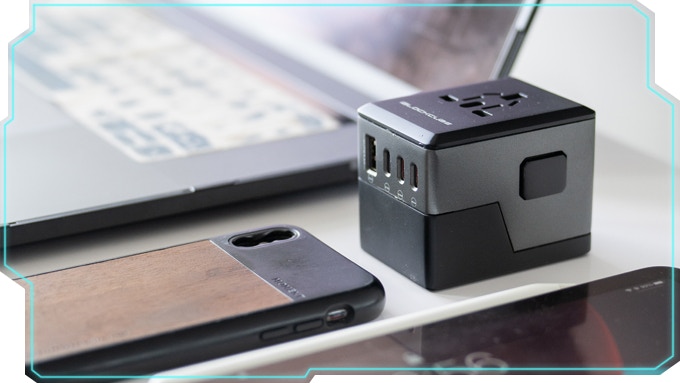 Traveling to different countries with multiple essential portable devices can be a headache. From making sure each of the devices' charging adapter are packed to bringing along extra pin converter. These can contribute to baggage weights and more importantly the space. Bringing just one adapter to serve all the devices and yet compatible with the different countries socket pins would be ideal. This is possible with the Swift GaN 12 in 1 Travel Adapter.
This travel adapter is universal as described in its name, supporting up to 150 countries. Depending on the battery capacity and the cable used, this device is capable to charge an Android or Apple device to 100 within 18 minutes. Designed with 3rd generation GaN technology, this adapter is not particularly big (but not small either) in size, hence, convenient to travel with. And it is capable to deliver up to 120W charging power when in used. Just like many other travel adapter in the market, this one has got slider too, so that you can transform its pin formation to different mode to fit different country socket.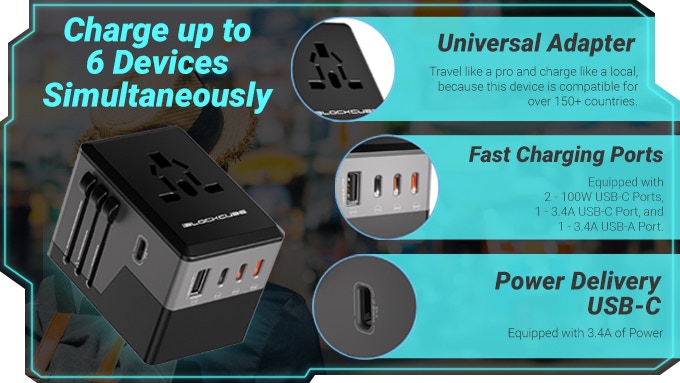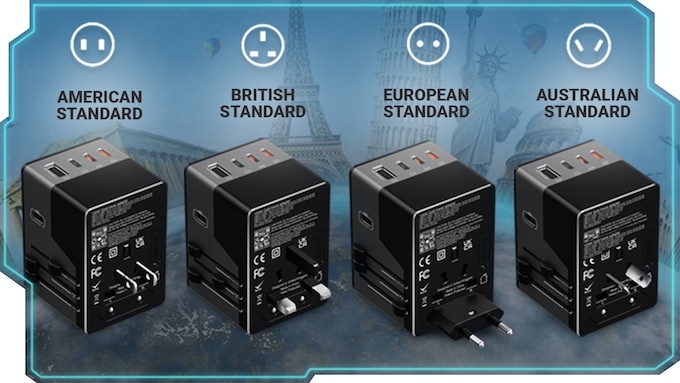 On top of a standard universal adapter socket, this device is not shy with USB ports too. It has built-in 2x 3.4A USB-C, 2x 100W USB-C and 1x 3.4A USB-A port. This makes the device capable to charge wide range of devices and cable type. Charging 6 devices simultaneously is not an issue and can be efficient too. It is possible to charge up to 2x laptops at the same time without issue in this case. Besides the hefty power and multiple ports features, this adapter is built-in with safety features too. It is one of the adapter in the market that comes with 2x 10A fuse which form a double protection from faulty circuit. Also, a smart adaptive charge control technology is in-placed to protect the devices when using.
This powerful 3rd Gen GaN universal travel adapter is currently undergoing a crowd funding campaign. Tech it out the detail specifications of this well designed and travel friend adapter @KICKSTARTER!