SwitchEasy Coverbuddy iPad Case – An iPad protector that can be used with Magic Keyboard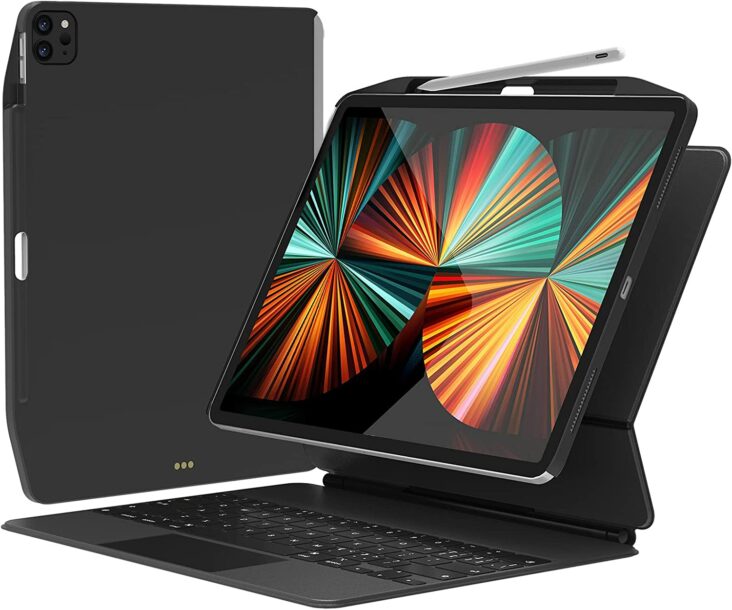 The Apple Magic Keyboard and Smart Keyboard Folio is a great iPad accessories that compliment your iPad in many ways. They allow you to operate your iPad like how you would with a laptop. And they can improve the efficiency of using iPad and giving protection to device to a certain extent too. There are times that you may want to use the iPad in a pure iPad (tablet) mode and detaching the device from the keyboard products would leave your iPad exposed and have no protection at all. Its troublesome to use a separate case but need to be removed whenever you need to reattach with the Apple Keyboard products (the Magic Keyboard and Smart Keyboard Folio in this case).
It would be convenient when the iPad protective case itself can work with the Apple Keyboard products directly. And the SwitchEasy Coverbuddy is one of the many iPad protective case that can do just that. This case can gives you the 360 degree all around protection to you iPad when using together with the Apple Keyboard products or even when the iPad is on a standalone tablet mode. The SwitchEasy Coverbuddy is built with strong magnets allowing the iPad to be attached with the Apple Keyboards product firmly. This cover comes with the pass-thru connection design too. This enable the iPad and the Apple Keyboards product to be connected without any form of pairing required. The case is ultra thin (~0.04″ thick) so that it does not take up spaces. It also comes with an Apple Pencil holder to protect and store the pencil well when not in used.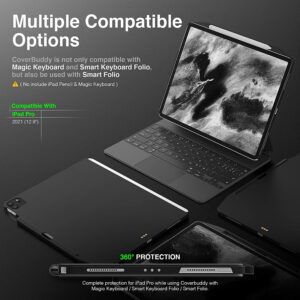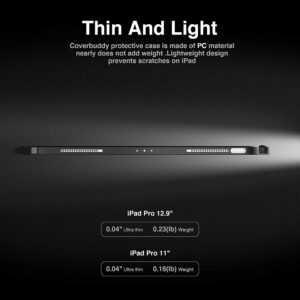 To further and better protect your iPad, tech it out the detail features and built specifications of this Apple Keyboard compatible case @AMAZON! Be sure to check out the supported iPad model too.