Shargeek Storm 2 Slim 130W 20000mAh – A clear case and slim portable charger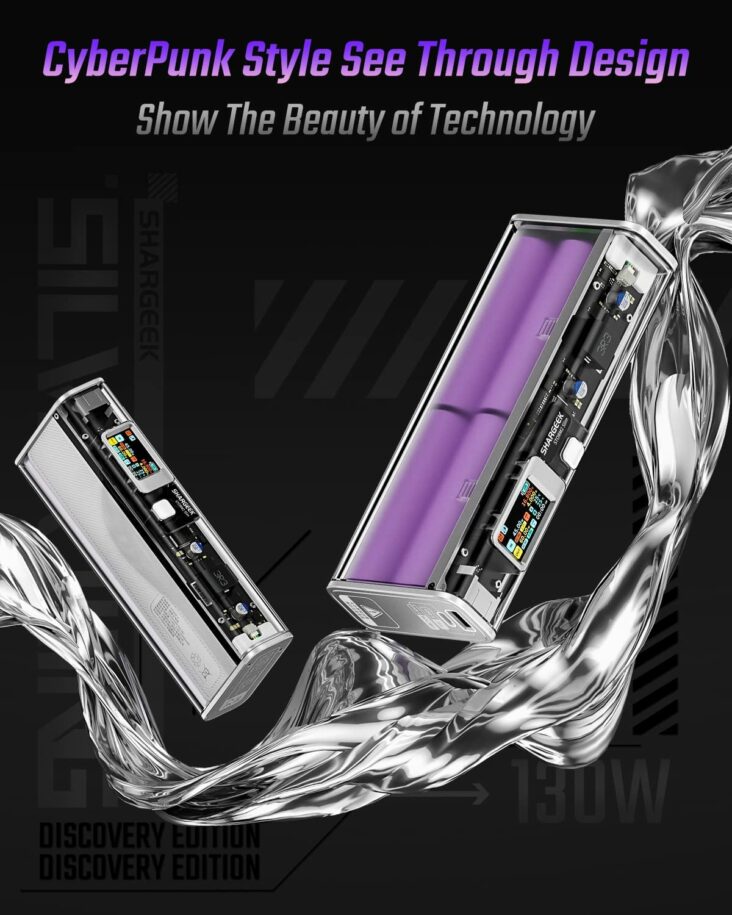 Did you know that the Shargeek Storm 2 has got a slimmer version too? It has a pretty obvious name called the Shargeek Storm 2 Slim. Its smaller in battery capacity and slightly compact as claimed. Although there are many similarity to the larger capacity model but this model isn't shy with its battery capacity too. It is equipped with a massive 20,000 mAh battery capacity at least. Imagine traveling with a slim and stylish power bank but still capable to charge up your smartphone to full for more than once (depending on the phone model).
As carried through its name, this device is measuring at ~15.6 x 6.5 but its only with 3 cm thick. This is about 1.6 cm slimmer than the Shargeek Storm 2. It would save much more spaces within your travel bag. Carrying around is much convenient too as it is only weighing at ~ 450g. The IPS Display Screen is pretty similar to the one built in its thicker model. Hence, the display too can show you the whole charging process such as the battery life, running temperature and the battery temperature too.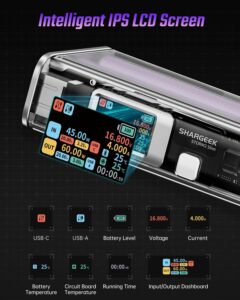 The slim version has less but sufficient ports. It has a USB-A port as well as a USB-C port. Its USB-C port too is capable to output up to 100W of power which was claimed to fast charge many devices in shorter period of time. The USB-A port can output up to 30W of power as well. Charging two devices simultaneously is possible in this case. The USB-C acts as the input port too so that the power bank can be charged up when the battery runs out. With both the USB-C and USB-A ports, this makes the device a universally compatible power bank.
If you prefer a slimmer power bank with considerably high battery capacity, tech it out this clear case design power bank @AMAZON!