Rolling Square inCharge X Keychain – 6 in 1 ultra fast charging cable solution

With the ever growing number of portable devices one owned, it can be troublesome especially all are needed when traveling. Imagine the number of charging adapters and potentially the number of charging cables to bring along. They would be space consuming and cables can be entangled with one another causing them difficult to be organised. Having a cable that can cater for all the USB chargeable devices would be ideal. It is easier to organise neatly with only one cable versus multiple. There is no need to carry multiple different charging adapters too in this case. The inCharge X Keychain is more than a keychain (as its named claimed) and can turn into a multiple-charging cable too.
Like the inCharge 6 model, this keychain can be transformed into USB charging cable too. When it transformed into a charging cable form, it can be further transformed into a universal USB charging cable too. It can support up to 6 different formations just like the inCharge 6 too. Depending on the charging adapter, you can have the input end being a USB-A type or transformed into a USB-C type instead. On the output side on the hand, there is an option to use it as a lightning type for most of the iOS iPhones model or transformed into the USB-C type instead. This cable can also be transformed into the Micro USB type too.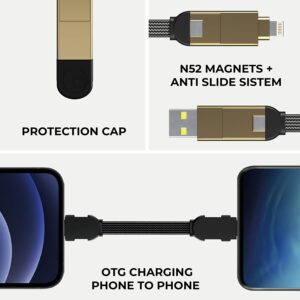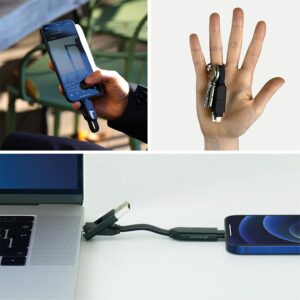 When it transformed back into the keychain form, it provides protection cap too cover both ends too. The capable is classify as a fast charging cable as it is capable provide charging for up to 100W, depending on the devices being charged. On top of that, just like the inCharge 6 model, the cable can be used as a data transfer cable too. This cable can support OTG charging too where it can use it to transfer power from one phone over another. To find out more about its built quality plus other features this multipurpose keychain offers, tech it out the detail specifications @AMAZON!