Shargeek Storm 2 100W 25600mAh Power Bank – A clear case high capacity portable charger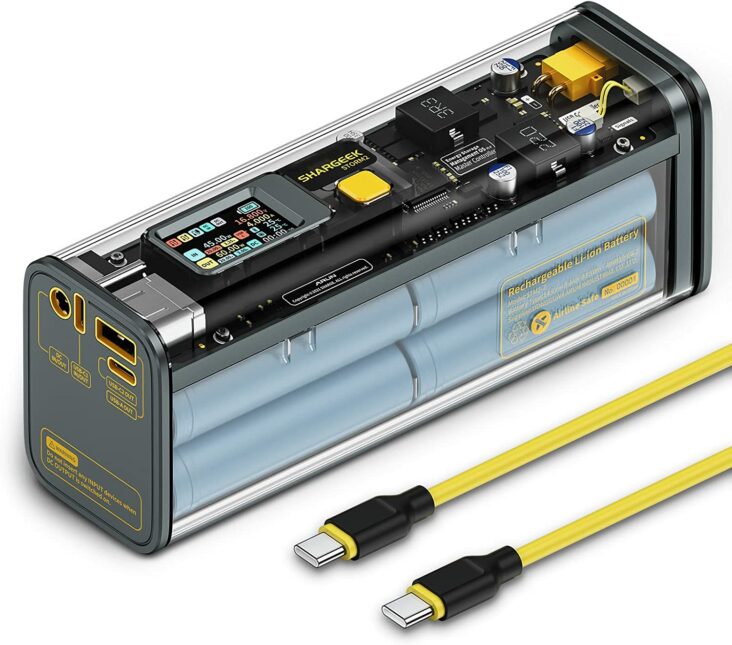 There are many power banks in the market that offer high capacity batteries. Many are usually in proportion to the built size of the power bank too. The higher the capacity, the bulkier it may go. This makes the portable charger concept not travel friendly enough. The Shargeek Storm 2 Power Bank is one the power bank that comes in a cool design and not too bulky in size to carry around with. Weighing at ~579g and measuring at ~15.1 x 5.9 x 4.6 cm, this power bank is certainly not one of the slimmest and lightest in the world but it is still possible to travel with without too much hassle.
One unique highlight about this power bank is that it is almost completely transparent. Which allows you to see the inside, and how this gadget is built. The high 25,600 mAh battery capacity enables multiple devices to be chargeable for at least one full charge. This power bank is also built-in with an intelligent IPS screen. This screen is capable to display the battery life, output distribution, running temp, and DC voltage adjustment in a clear, concise, and intuitive way.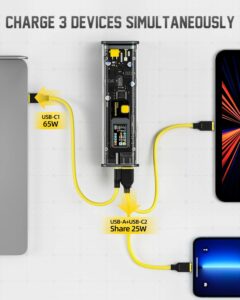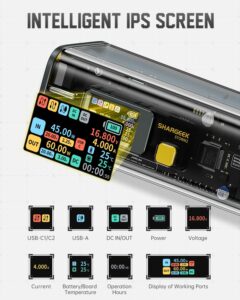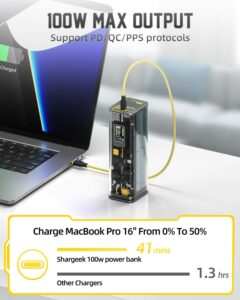 Ports wise, this gadget has 2x USB-C, 1x USB-A and a DC port too. This allows the power bank to not only charges USB chargeable devices. It can charge devices that rely on charging through DC port too. Depending on the charging port used, the max power output that it can deliver is up to 100W. Note that the power distribution may be lower if two or more ports are being used simultaneously. It can charge up to 3 devices simultaneously. It is best to check out the power distribution through here. The power bank itself can be charged and at the same time charges other devices too.
Tech it out the detail specifications and design of this transparent high capacity power bank @AMAZON!