Powkiddy RGB10 Max – A retro handheld game console with much bigger screen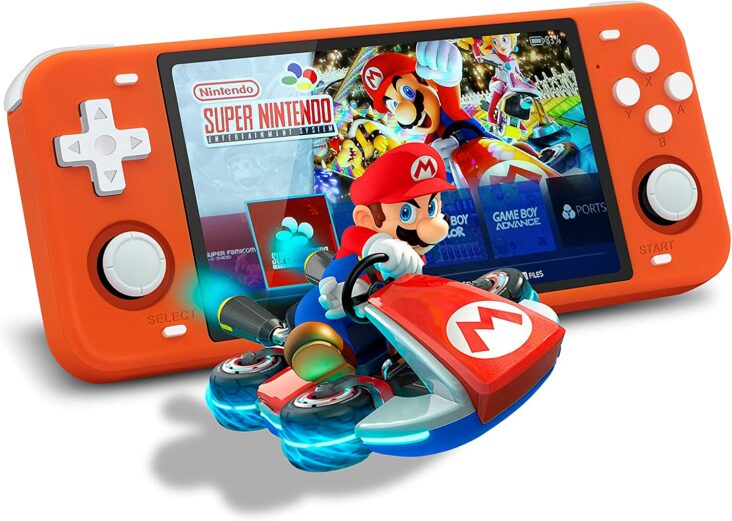 If you prefer to play retro games on the go with a bigger screen than a 3.5 inch console like the RG351P, take a look at the Powkiddy RGB10 Max instead. This is yet another handheld game console that support multiple retro game emulators like many other retro pocket game consoles in the market, however, this machine is built in with 5 inch 854×480 HD IPS Screen instead. With bigger screen, it means that this console comes in slightly bigger size and it is measured at ~18.5 x 7.6 x 1.7cm. With this size, it is still okay to travel with conveniently by slotting into your pocket (if you have one with big compartment) or slot it into your travel bag.
This device has a fairly bigger (~4,200mAh) battery capacity too. It takes approximately 3 hours (or more) to fully charge but you get to enjoy playing your favorite retro games for up to approximately 8 hours. High-level specification wise, this device is built in with RK3326 quad-core 1.5GHZ chip and 1GB DD3L RAM which is pretty okay to play games from the PS1 or Nintendo 64 repositories. Powkiddy RGB10 Max is built in with WIFI and Bluetooth connectivity too. Though it has an OTG port to allow you to connect with additional USB accessories (i.e. a USB game controller), you can still easily connect with a wireless controller via the built in WIFI or Bluetooth connectivity instead. Upgrade and transferring downloaded game is made easy too with the WIFI connectivity without the need to detach the TF card off the device in order to perform the transfer through your desktop PC or laptop.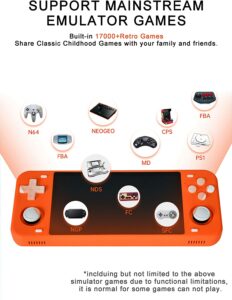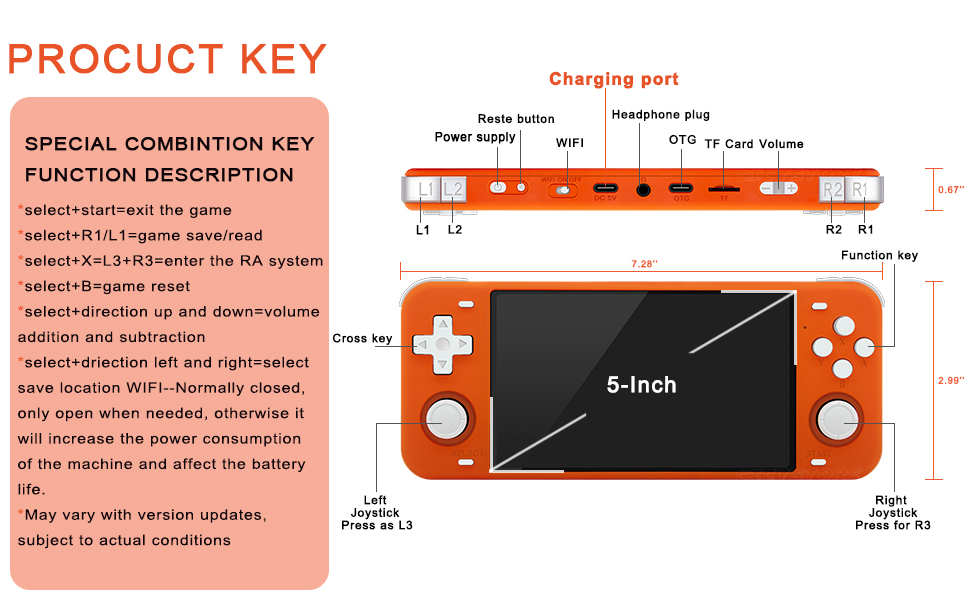 The Powkiddy RGB10 Max comes with a 128GB TF card storage and is already pre-built with multiple games from the different retro game models (i.e. GBA, GBC, SFC, PS1, etc.). But you would still be given the flexibility to build your own favorite retro game repositories and bring it along with you wherever you are heading to. Tech it out the detail specifications of this portable retro game console in a bigger screen size @AMAZON!