RG351P – Retro Game Consoles On the Go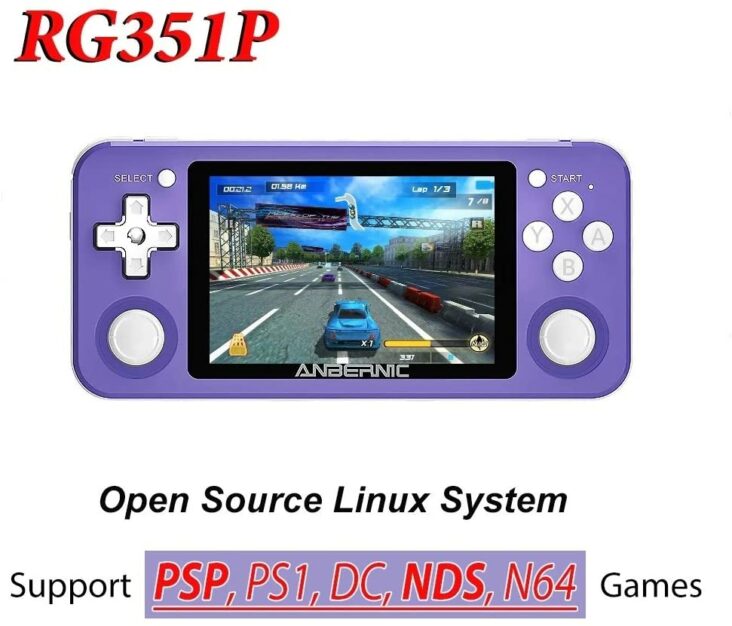 If you are a retro or classic game lover and that you wish to enjoy them even when you are traveling, it would be troublesome to bring all the different retro game consoles with you whenever you are traveling. Ideally, you would want to bring all of them with you in a form of single console only and it is a plus to be small enough to fit into your pocket or anywhere in your travel bag too. The RG351P Handheld Game Console is possible to keep you entertained with all the different retro games anytime and anywhere.
This game console is running on an open source Linux operating system and it is built-in with many emulators which allows you to play games from different retro game console ranging from PSP, PS1, NDS, GBA and many more! It is built-in with a 3500mAh lithium battery capacity which capable to play for up to 8 hours (this varies depending on the game and settings set). The game console has got a 3.5 Inch High-definition IPS Screen which is huge enough to allow you to play and view its content comfortable on the go plus it has got built-in stereo speakers too.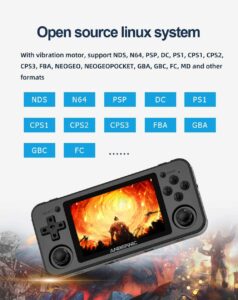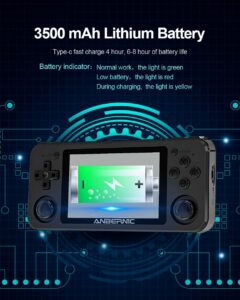 The 64GB storage is preloaded with more than 2000 games already but you can expand with more classic games of your choice via the the TF card slot built-in that support up to 256GB additional storage. Measuring at ~15.2cm x 7.1cm x 1.8cm and weighing at only ~ 0.19kg, this gadget is running on RK3326 quad core 1.5 GHz processor and DDR3L 1GB RAM. This machine also comes with a 3.5mm headset port which enhance your gaming experience with your favorite headset and you can turn this machine into other entertainment console to such as a music player.  The 2x USB On-the-go (OTG) ports allows you to charge the machine to full in ~4 hours as well as connecting to Wifi via a Wifi dongle which makes network gaming possible.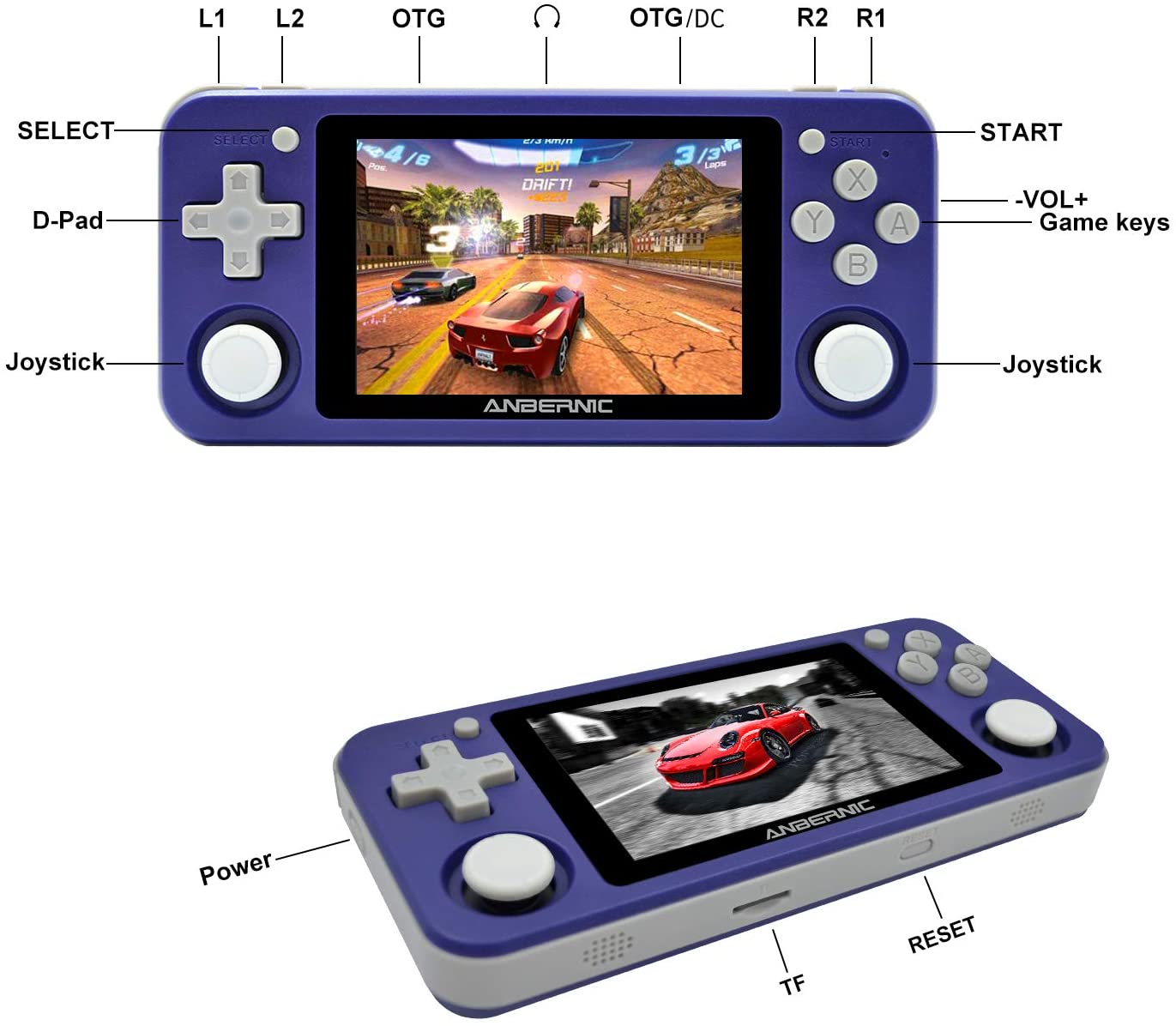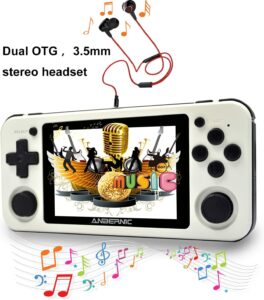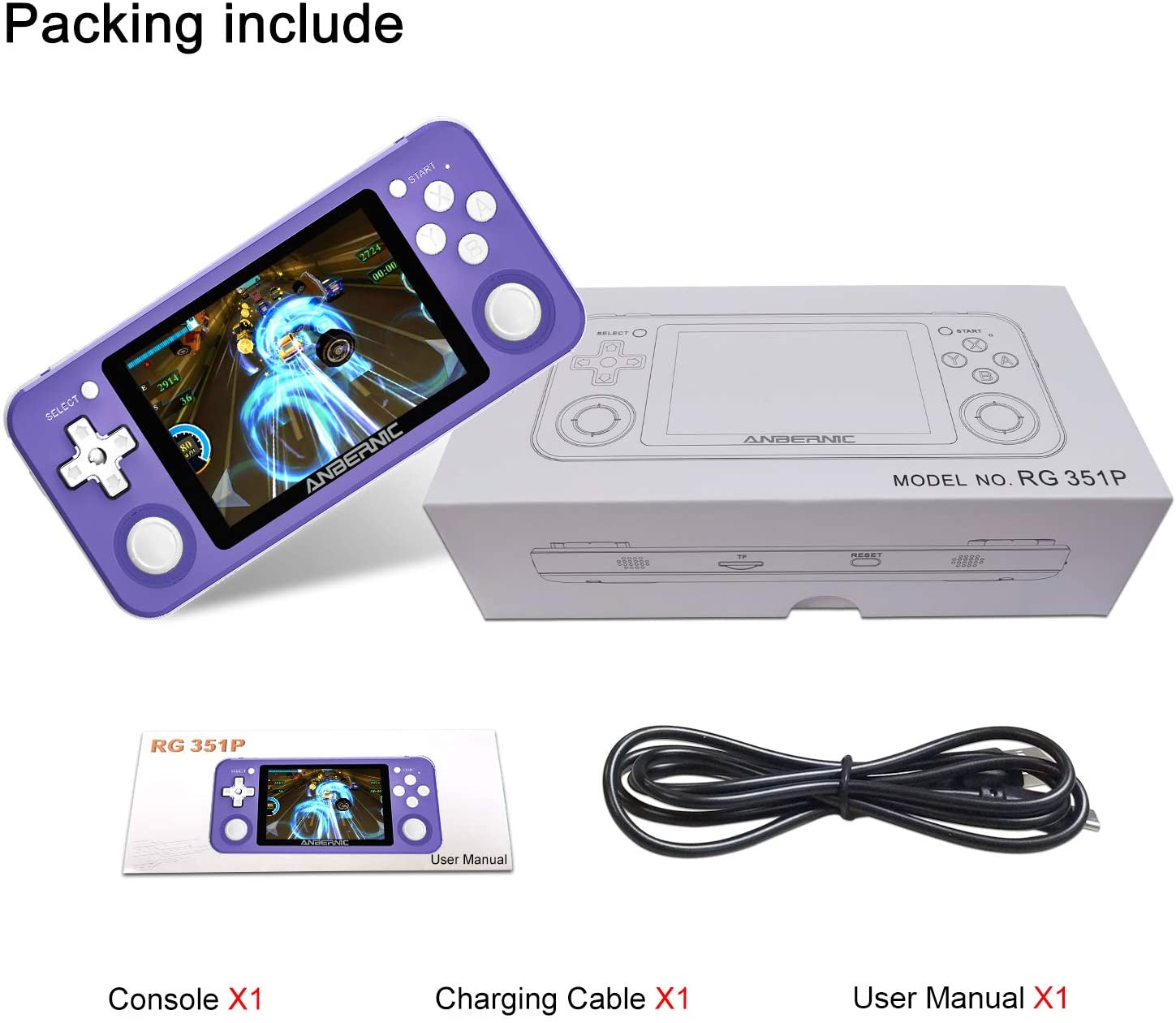 If you are looking for an on-the-go entertainment or even a home entertainment device, tech it out the detail features and specifications of this pocket retro game console that can emulate games from many different game consoles @AMAZON (The link posted previously has expired. Check out the ANBERNIC Official store @ALIEXPRESS instead)!