SockeTech 3-in-1 Memory Card Reader – Read card simultaneously on a USB A, USB C or Micro USB device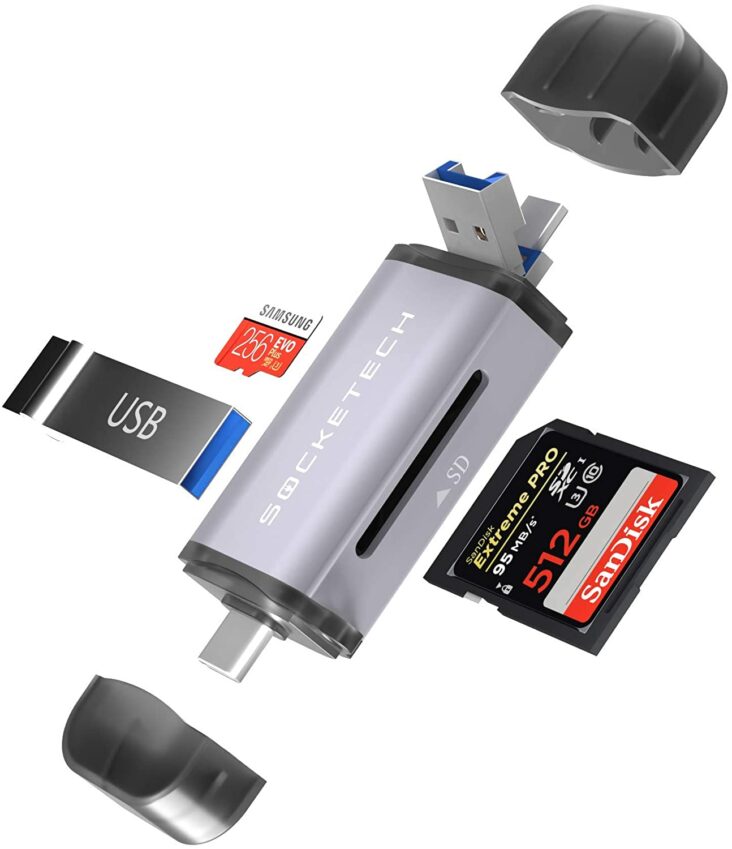 Memory card is a convenient item that allows you to extend your smartphone, laptop or in general your devices storage. Depending on the type of the memory card, it is so small that you can conveniently bring along wherever you go and continue to save your valuable data into it. With such convenience, some of us would still face the challenge of reading or transferring these data from one side to another. A memory card reader would be helpful in this case. Whilst there are many type of memory card ready available in the market, the SockeTech 3-in-1 Memory Card Reader is surely one of the many that worth checking.
Most ordinary memory card reader offers one interface to connect to your target or source device (i.e. 1x USB-C or 1x USB-A port only). But the SockeTech 3-in-1 Memory Card Reader is built-in with 3 interfaces which includes the USB-C, USB 3.0 and "hidden" Micro USB too. In this case, you do not need to bring along multiple individual card reader gadgets especially when you are traveling for business or leisure. With this single gadget itself, you can possibly plug into many USB devices in the market (currently) and start using the memory cards. Depending on the interface used to perform the data transfer as well as the connected device specification, the USB 3.0 is capable to transfer at a rate of up to 5Gbps.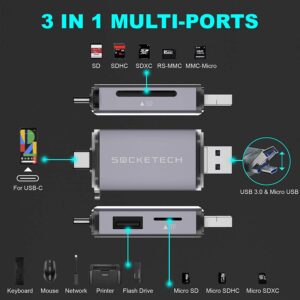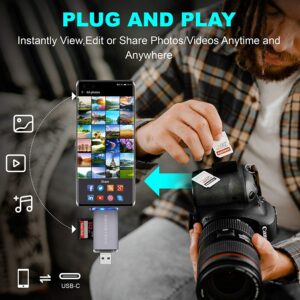 The SockeTech 3-in-1 Memory Card Reader is built-in with an SD slot, TF slot as well as an ordinary USB slot. One other feature which this gadget offers is that, it allows all 3 slots to be used simultaneously. Hence, you do not necessarily need to plug in and out your card(s) or USB accessory in most cases. The OTG capability on both  the USB-C and the Micro USB interface allows the card reader to extend its purpose to more than just a card reader. Via the USB-A port plus the OTG capability, it is possible to also extend your USB devices (i.e. smartphone or tablet) with an additional USB accessory (such as a USB keyboard, mouse, etc.) via this single card reader gadget. Please ensure that you check the device compatibility in order for the specific features mentioned to work as expected.
Tech it out the detail specifications and the devices which this multi-purpose and multi-interfaces gadget supports @AMAZON!