Wristcam – Dual cameras on your Apple Watch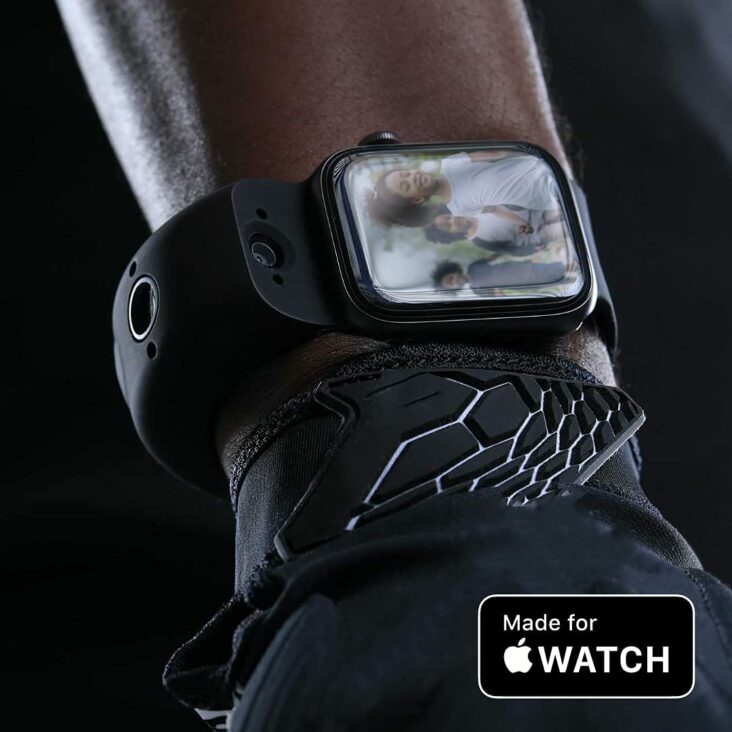 Smartphones are so convenient that you can easily take photos and videos at anytime and anywhere. With such convenience, some of us may still find it troublesome at times. You may feel troublesome that you have to grab your phone to capture the moment. If you are an Apple Watch owner, why not just use the watch to snap up the moment instead.You can skip finding your smartphone through your bag or dig it out from your pocket in this case. Wristcam is designed to compliment your Apple Watch by giving you not one but 2 cameras instead.
Wristcam is a dual camera smartband approved and made for Apple Watch. It comes with an 8MP being an outward facing camera and a 2MP self facing camera respectively. This smartband allows you to replace your Apple Watch band with this camera built-in band to make it looks like the cameras are integrated with the watch directly. It offers gray and black color band at the point of this article is produced, but they may introduce more colors in the future. And weighing at approximately 23 g, it is not too bad to have a camera which can be reached easily at anytime.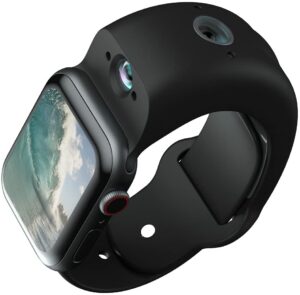 The camera is capable to take 4k quality photos and up to 1080p quality video. With 8GB storage available, it is estimated to be able to store up to 2k of photos and 30 minutes of high quality video. It supports Bluetooth 5 connectivity to connect with the Apple Watch but models with Bluetooth 4 connectivity is supported too (please ensure to read the details on how to establish this). The band can fit with Apple Watch of size 38mm-40mm or 42mm-44mm (different model). Please check the full listing of the Apple Watch model which this band supports here or contact the seller to ensure that this band can be used with the Apple Watch model of yours.
Tech it out the detail specifications of this convenient camera smartband made for Apple Watch @AMAZON!