PITAKA Flipbook Case for iPad Pro – Turn iPad and Magic Keyboard into Briefcase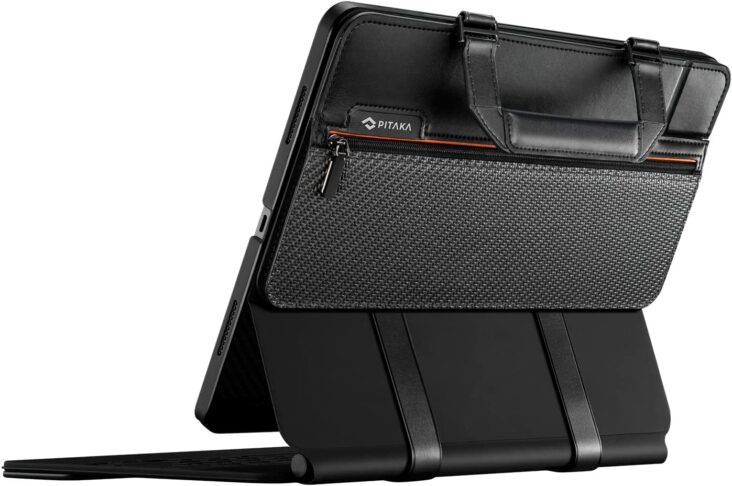 If an iPad Pro and a Magic Keyboard is all you really need to bring on your day to day travel, carrying along with a larger bag seems inconvenient. There is nothing much you need to bring along, but an extra bag just to carry the iPad is needed. You may prefer to commute or travel with as minimal items as possible. The PITAKA Flipbook Case for iPad Pro can do just that for you.
This case comes in different range of measurement. It has model that is suitable for the 11inch, 10.9 inch or the 12.9 inch iPad model which is attached with the Magic Keyboard. When the iPad Pro with Magic Keyboard is snapped up with this premium leather design case, it turns your device into a briefcase like instead. The handles are connected magnetically for secure and the comfort when holding.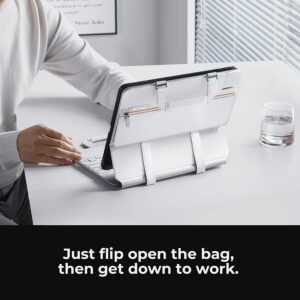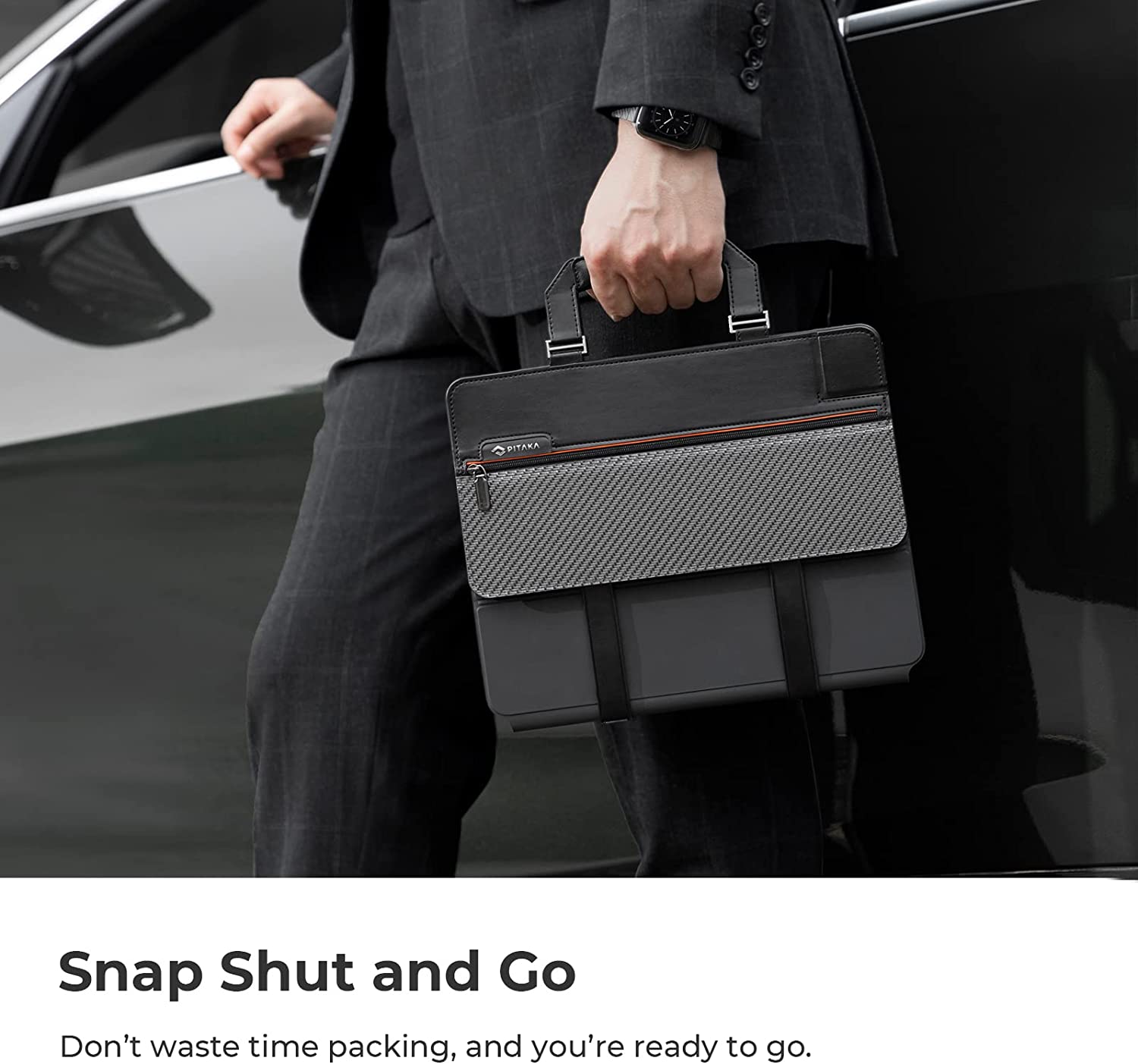 The PITAKA Flipbook Case for iPad Pro comes with a mini zipped compartment. This allows you to carry along any extra "small" and essential items whenever you are leaving the house. The compartment in general is small enough to fit in your smartphone, key, card or even the Apple Pencil conveniently. This specially designed iPad Pro with Magic Keyboard case also protects the iPad Pro camera section. The camera cover is magnetically attached with the main case. This enable you to easily open up the cover if the camera is needed. When the camera are not in used, the cover allows you to easily close it to ensure the camera are protected.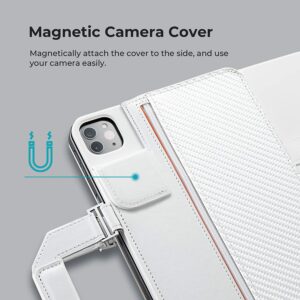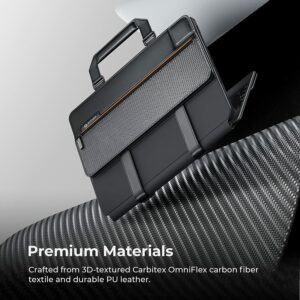 With this premium, simple and neat designed case, it allows you to simply grab your essential and go whenever you are ready. No extra packing or unpacking is needed and you can reach out your iPad Pro easily whenever needed. Tech it out the detail design specifications of this Magic Keyboard friendly case for your iPad Pro @AMAZON!