MOFT Laptop Bag Sleeve – Protects laptop and make it stands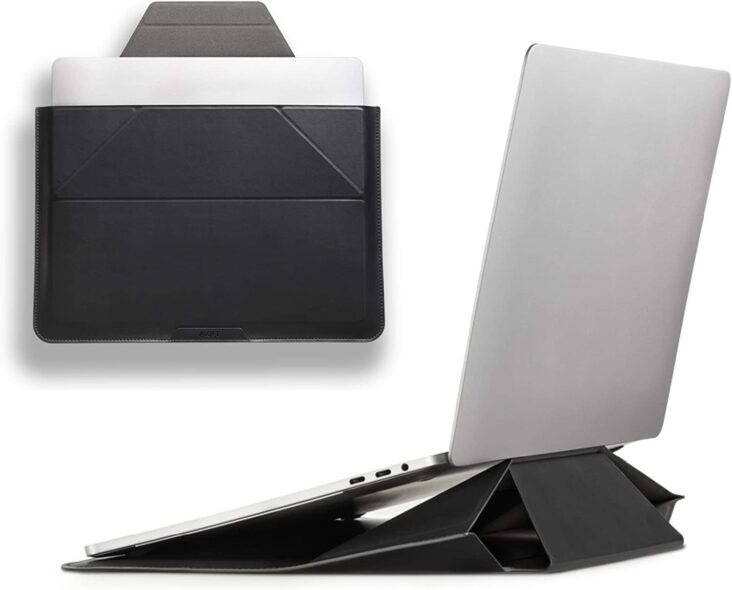 Traveling with a laptop can be pretty common for business commuters. A laptop bag is the usual resolution over protecting this portable device and able to carry it on the go. Having a bulky laptop bag can be cumbersome too. Especially it is just to carry the laptop and some other tiny essential items. Its to big for the job. A laptop sleeve with some useful compartment can be a lighter option in this case. And the MOFT Laptop Bag Sleeve is not just an ordinary laptop sleeve, it can offer more than that.
This PU material sleeve is water splash and scratch proof. Apart from being a sleek looking sleeve which protects your laptop, it can be transformed into a laptop stand too. This sleeve can be folded so that the laptop can be rested on top as a stand. Plus its angle is adjustable between 15 degree and 25 degree to suit your view. The material used is durable where the sleeve looks as what you see on the first day even when its folded a thousand times (as claimed from source).
Whilst this sleek design sleeve looks slim and barely fit the laptop, it comes with compartment to fit the accessories too. So you can conveniently travel with your laptop and some of its essential accessories too. Though it look thin, but it is possible to easily slot in a mouse, keychain and even a charging adapter too. There is also a slot available within the sleeve to keep some of the essential cards.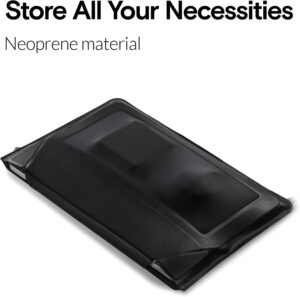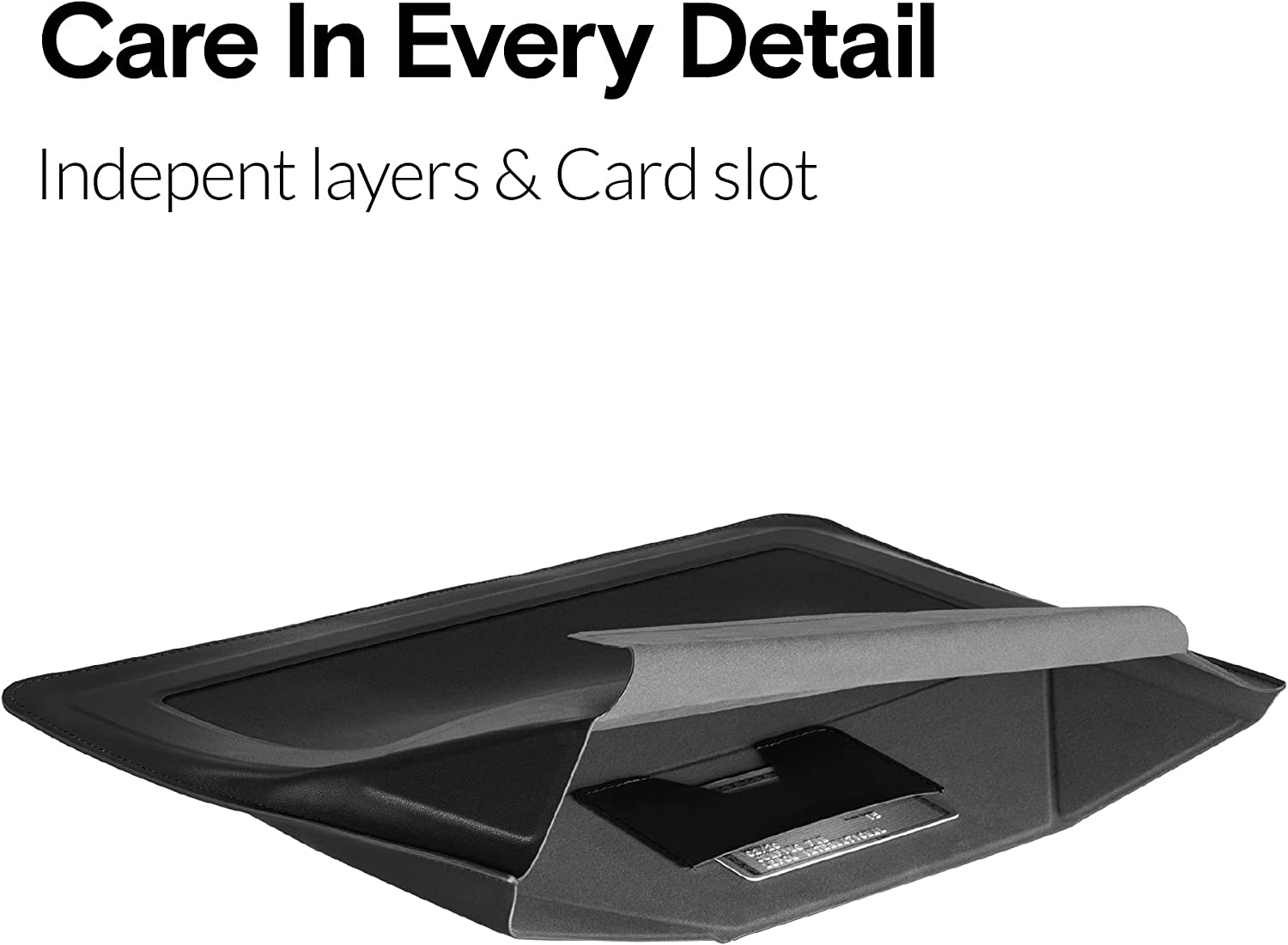 With this slim quality design laptop sleeve, traveling with only a laptop plus some essentials without a bulky bag is made possible. Conveniently organising your away from home essentials and laptop is no longer time consuming. Tech it out the detail design and examples of this multi-features laptop protector @AMAZON!