NewQ 5 in 1 Steam Deck Hub – A near hidden Steam Deck hub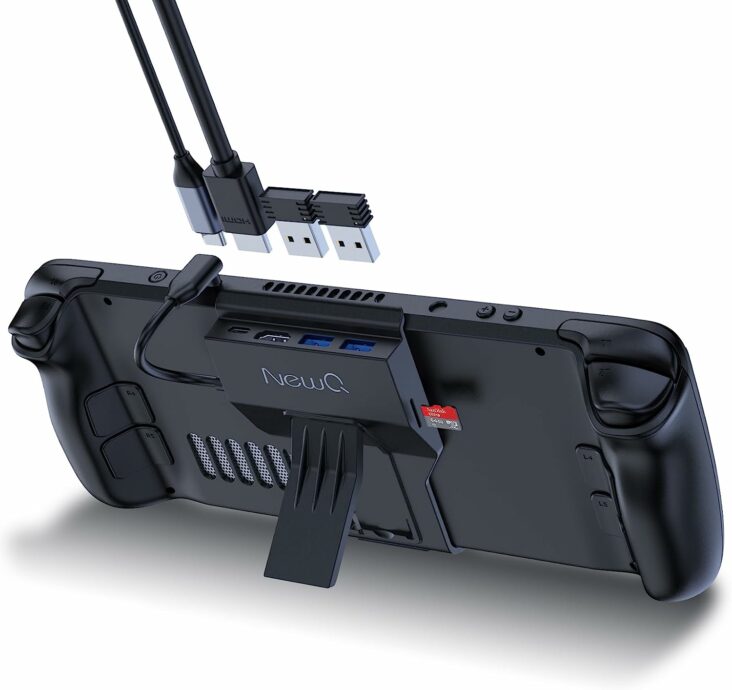 Imagine traveling with your Steam Deck without bringing extra bulky dock station but still getting the extra ports. Imagine that you can still treat your Steam Deck as the controller while connecting to a bigger display. Imagine that you can still make the handheld console stand whenever you want without a bulky dock station. This is exactly what the NewQ 5 in 1 Steam Deck Hub can do for you. This hub is designed to enable it to be snapped on the Steam Deck as if they are one unit instead of seeing as two separate devices.
Many Steam Deck docking designs can be bulky (like the original Valve Dock Station for example). They can easily contribute to the travel bag space just to extend the ports for the Steam Deck. The NewQ 5 in 1 Steam Deck Hub allows you to mount on Steam Deck itself and has a built in stand. This allows the Steam Deck plus the hub to be used in an ordinary stand mode too. With the mounted design, this device can turn the Steam Deck into a total handheld mode yet having the extra ports.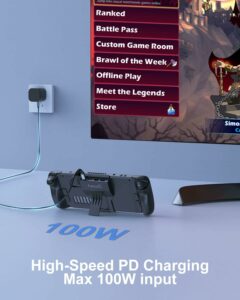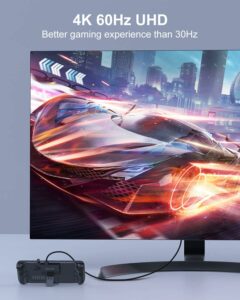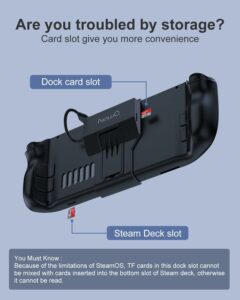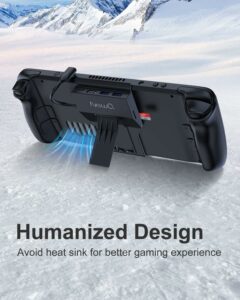 This device is equipped with 2 USB-A 3.0 ports and a PD input port. This allows additional USB accessories (i.e. mouse/keyboard) to be used along side. These USB ports can support up to 5Gbps of transfer rate. The USB-C charging port can support fast charge too with up 100W of power. Additional it has a built-in HDMI 2.0 port that can output up to 4K @60Hz display quality. This allows the game to be played on a larger screen without the need of extra controller. Just use the Steam Deck controller instead. Take note of the TF card slot available though. It is reported that it cannot be used simultaneously with the built-in Steam Deck card slot.
To minimise the amount of accessories to travel with but still get to expand your Steam Deck ports conveniently, tech it out the detail features of this portable design hub @AMAZON!