Microsoft Surface Go 3 – 2021 2 in 1 Laptop With Greater Options
The Microsoft Surface Go models like the first and second generations are one of the popular choice for portable productivity or entertainment. They are one of the cheaper and travel friendly option compared to the Surface Pro series. It is with smaller screen and lighter weight, which is one of the many criteria for a traveler. The Surface Go series is continuing to be evolved and in 2021, the Microsoft Surface Go 3 is introduced.
Like its predecessor, this Microsoft Surface Go's screen is maintained at 10.5 inch PixelSense touchscreen display. At this screen size, it is not too small to view comfortably (different people may have different preference though). With a bigger screen device on the other hand, you often may have to deal with its heavier weight and storage space challenges instead. The Microsoft Surface Go 3 is equipped with better performance processor options however. For anyone who is looking for a higher performance and better productivity device, the 10th Gen Intel Core i3 processor is one option worth considering. The Pentium Gold processor option is still available at a cheaper price too.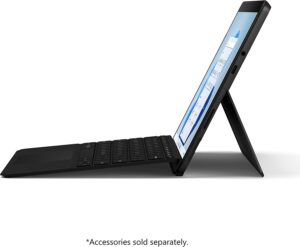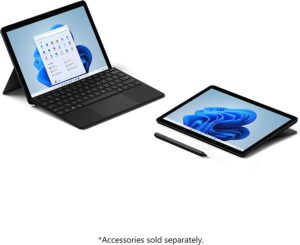 Depending on the processor option, this device also offers different technical specification options. With the i3 processor, the 8GB RAM and 128GB SSD combination is the available option with the choice of with/without the LTE. The Pentium Gold processor would have the 4GB RAM or 8GB RAM options instead. The cheaper options are more suitable for school goers in my opinion but may not be suitable for those who is looking for high performance on the go machine. The Microsoft Surface Go 3 is also equipped with a USB-C port for charging and enable you to extend the machine to use other USB based accessories. Its MicroSDXC Card Reader slot is handy for anyone who need to access external storage data as well as transferring data onto a card.
Tech it out the detail features and specifications of this improve plus transformable tablet @Microsoft! (you can tech out this 2 in 1 laptop with sellers @AMAZON too)