MATEIN Anti Theft Hard Shell Backpack – Expandable travel bag with USB charging port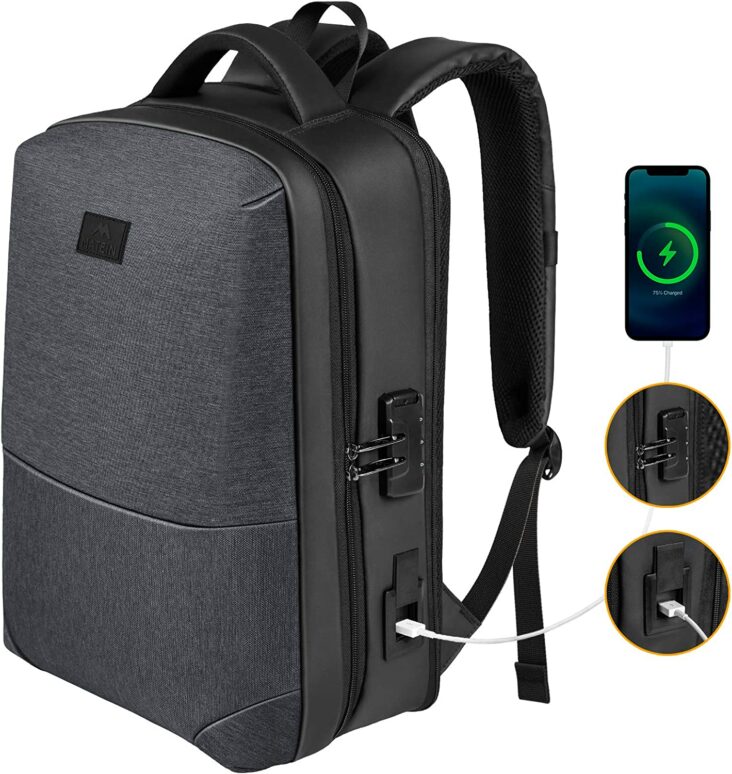 Traveling with a large luggage for just a short weekend trip or short business trip can be troublesome. A backpack may be a better option for some of us. However, some backpack comes in compact size and you can only fit in certain amount of essentials. A larger backpack may be too much for certain short trip occasions. A transformable backpack like the MATEIN Anti Theft Hard Shell Backpack would be handy in this case.
This backpack is originally an 18L capacity bag which is decent for everyday use bag. It can however be expanded into a 22L capacity bag giving you an extra 1.5 inch width of content. This is specifically useful for travelers who only like to bring one bag with you during a short trip. The extra items (like clothes and other essentials) can be unloaded upon checking in the hotel or accommodation the bag can then be transformed back to the 18L capacity bag to travel with subsequently.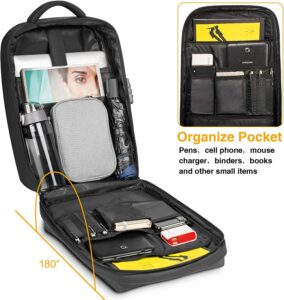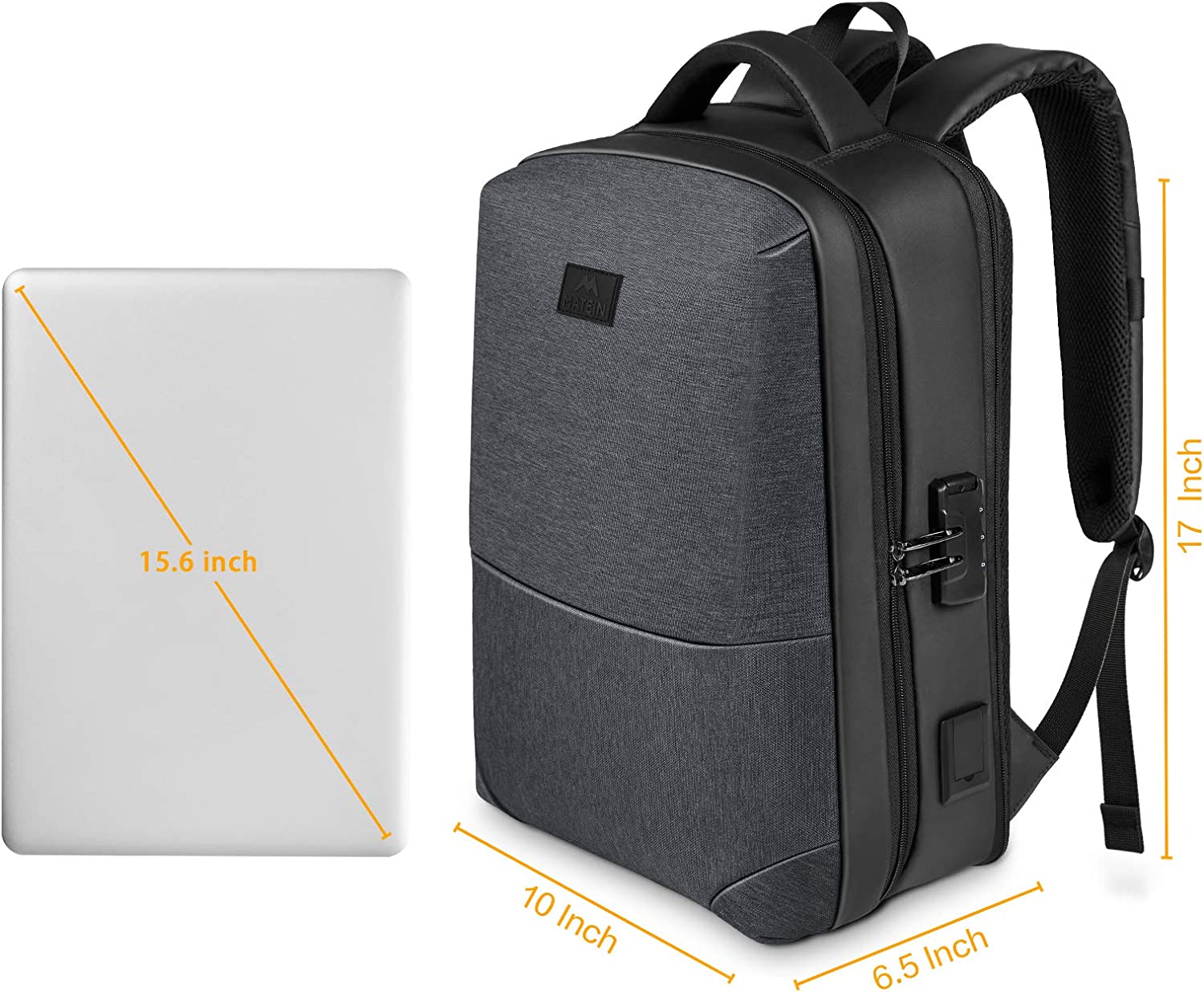 This bag is designed with many compartments which enable you to organise your travel content neatly specifically the tech gadgets which you will be bringing along. It has a dedicated laptop compartment which allows you to store and protect your tablet or laptop size of up to 15.6 inch. The bag's zip is designed in a way that allows you to open in freely from 90 up to 180 degree. This is helpful and convenient especially you are going through check-in at the airports. The built-in zip locker gives you the extra safety and assurance without needing to get an external lock.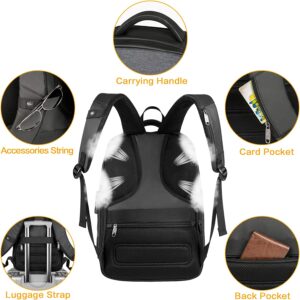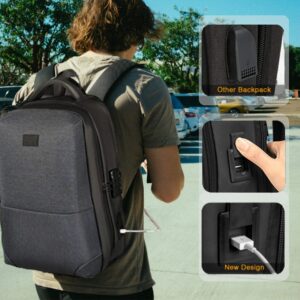 The designed built-in external USB port is slightly from the majority of other backpacks too. It can keep the port from external damage when not in use while you can still get your USB device charge up without accessing the bag internal storage (Note: the power bank and cable are not part of this bag package). Apart from the internal compartments, there are also hidden pockets to protect your valuable belongings away from easy access by thieves.
If you are looking for decent backpack for your next trip, tech it out the details of this splash and scratch resistant hard shell backpack @AMAZON!