GPD XD Plus – An Android Handheld Game Console With Different Controllers Mode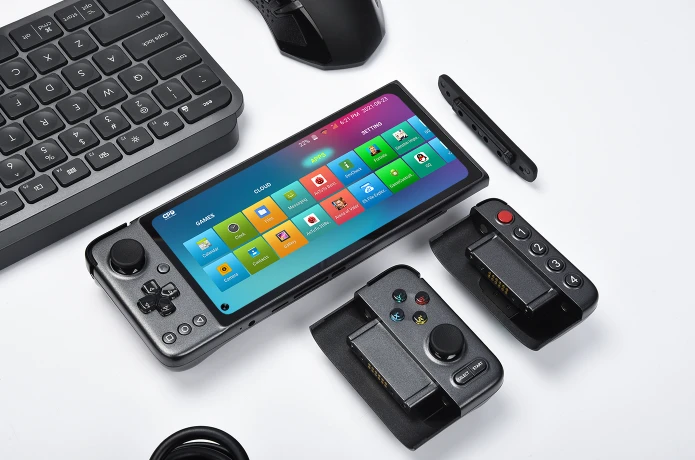 The GPD team has delivered exceptional portable game consoles to date including the GPD Win Max in 2021. They are continuing their advancement with GPD XP Plus being the latest to be on the shelf soon. Being one of the world's first modular game console, this Android handheld game console is equipped with some new designs which looks different from the others in the market so far. Notably its capability to swap different controller modules depending on the game which you will be playing.
There are 3 different controller designs which you can swapped through the right side of the machine, the FPS, MOBA or XBox controller modular. With the FPS Controller mode, it is suitable for first person shooting type of games where it allows you to conveniently map frequently used touch screen key onto the controller instead. This allows you to play Android shooting games through the built-in controller instead of the need to touch its screen most of the time.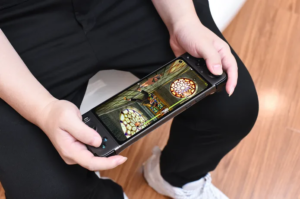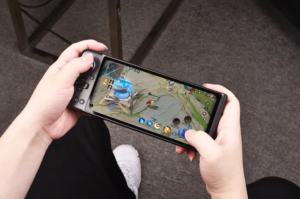 The MOBA Controller mode on the other hand, enables you to play multiple online battle arena types of game by navigating your direction using the left controller instead of touching the screen. Whereas the XBox controller mode would be the controller which was commonly seen in many other handheld gaming devices. The right side controller will gives you the access to the standard game console action buttons including the R1 and R2 shoulder buttons. This enable you to switch from Android mobile games to the emulator retro games easily and without the need to connect through external controller via Bluetooth or so.
These swap-able controller is designed with magnetic suction so that it can be attached with the main console stably and no charging is required. On top of the cool swap-able controller concept, this device has included other great component too. The built-in Type-C port isn't just an ordinary charging port but it can support DisplayPort 1.2 standards too. This enable you to convert the 6.8 inch Sunshine Screen display to a bigger and external monitor. Also the storage can be extended up to 2TB of storage via the MicroSDXC slot. With support of dual SIM cards as well as the 4G bands, this isn't just a game console. You can treat it as a smartphone too.
There are other cool specifications being built-in and added to this Android handheld game console too. Tech it out its long list of detail specifications as well as some cool demo @INDIEGOGO!