GPD WIN Max – Handheld Game Console which supports Triple-A Games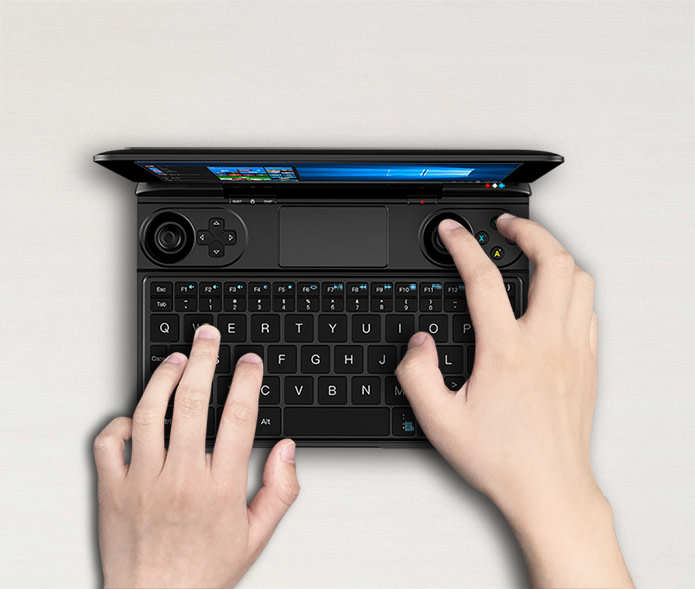 The GPD team has come up with a new gadget under their handheld gaming console line and this time around the GPD WIN Max offers more powerful specs than the predecessor like the GPD WIN 2 has offered to better support games that falls under the triple-A range. And you can spot the summary below: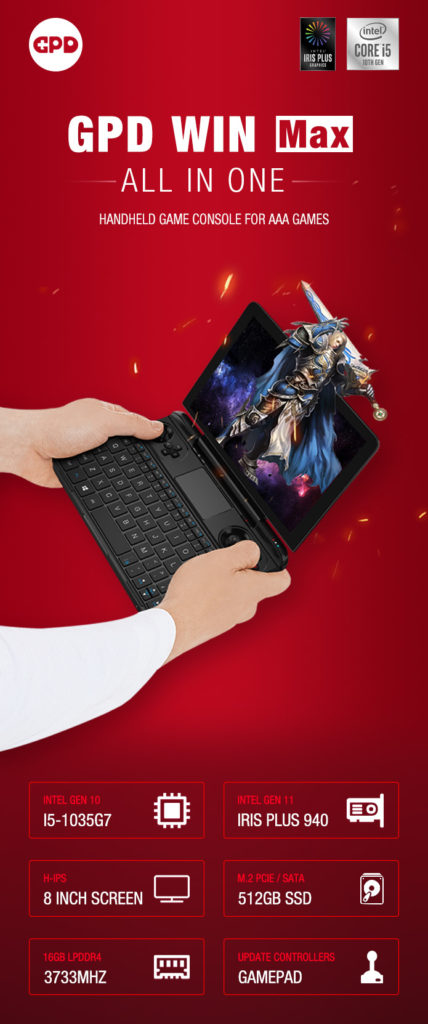 The GPD team has opted to use the Intel's i5-1035G7 10th Gen Ice Lake-U, 10nm processor in this machine which claimed to have better overall performance compare to other processors which they have considered. This machine is also slotted with dual-channel 16G LPDDR4X 3733 RAM which potentially allows reading and writing speed to go up to 60GB/s or more. The display is much bigger now measuring at 8″ and its overall size is much bigger too, hence not quite something that you can fit into your pocket. BUT the size and its design is pretty comfy for someone who needs to operate a "laptop" or playing games in handheld mode.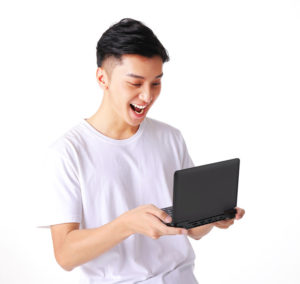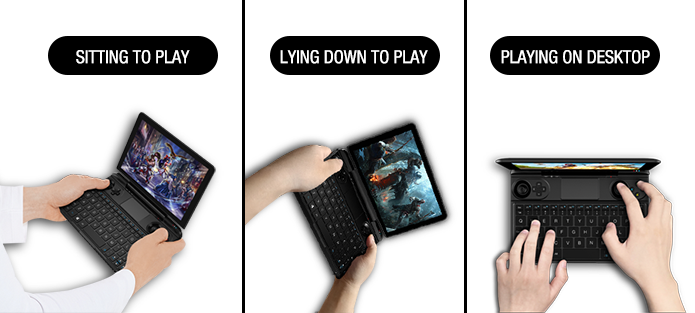 The GPD WIN Max isn't stingy in terms of the I/O Ports built-in too. It has 1x Thunderbolt 3 port, 1x USB Type-C port, 2x  USB Type-A ports, a HDMI port to allows you to easily extend your display to a bigger screen (if you prefer to do so), a microSD card slot and it even has a RJ45 port so that you can connect to a network via cable rather than rely fully on Wifi. The addition of the Thunderbolt 3 port could further compliment GPD WIN Max. Via the Thunderbolt 3 port, you can connect the machine with a Thunderbolt 3 eGFX enclosure to further enhance your gaming experience or you can even simultaneously connect to 2x 4K / 60Hz displays for better gaming experience. On top of that, you could get the GPD WIN Max charge up even when it is performing a video output via a Thunderbolt 3 cable. You can juice up your other portable devices battery by using GPD WIN Max via the Thunderbolt 3 port too.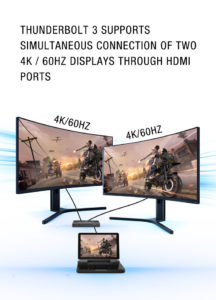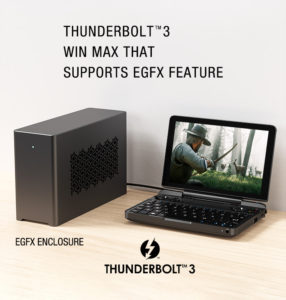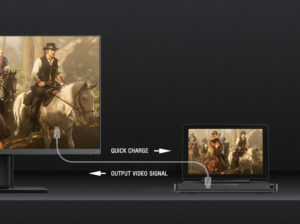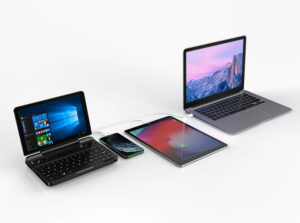 There are other features or enhancement that GPD WIN Max could offer when utilising its Thunderbolt 3 port and there are plenty of other improvements made to this machine too compared to other gaming console devices which GPD has offered previously in the effort to make this machine an all-in-one handheld gaming console (plus mini laptop) that can support Triple-A games. It would be extremely lengthy to put all of these in a single post, but if you are interested to dive in to the details of this handy gaming console cum mini laptop or if you would like to get hold of one, tech it out @INDIEGOGO!
And following is a quick overview of the GPD WIN Max look and feel: