EWA A106 Pro Portable Bluetooth Speaker – Pocket Size Loud Speaker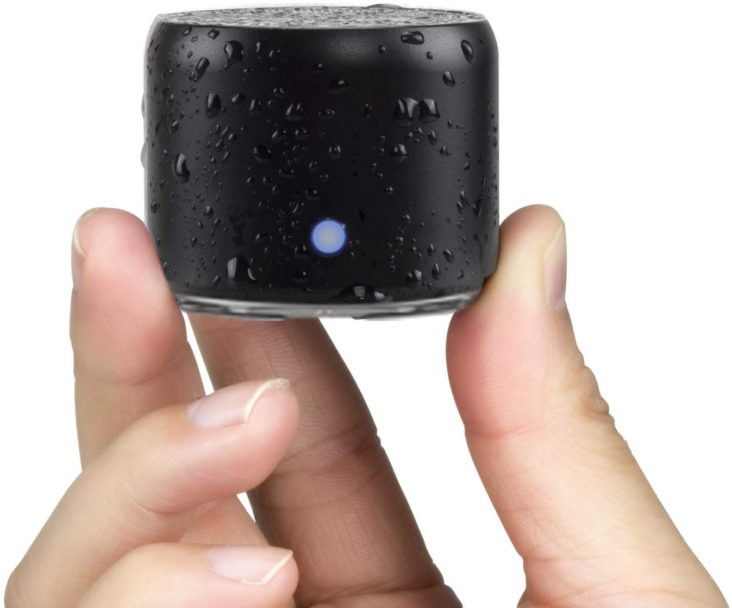 If you enjoy listening to music (or any audio source) with a speaker over a headphone/earphone and if you need it small so that you can bring it along with you when traveling, the EWA A106 Pro Portable Bluetooth Speaker may be a gadget that you might want to consider.
This wireless speaker is measuring at ~1.89 (diameter)x1.54(height) inches plus it only weigh at ~0.2kg, which makes it possible to be kept in your pocket and able to utilise it on-the-go.  It should not take too much of your travel bag space too should you prefer to store it in the bag instead. The speaker comes with a carrying case which helps to protect the speaker from being damage easily and it is rated with IP67 waterproof. This would make it friendly for outdoor activities such as hiking, at the beach, etc.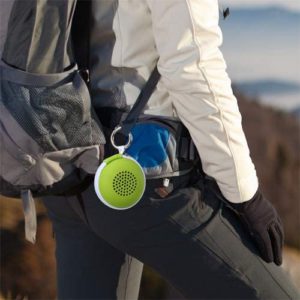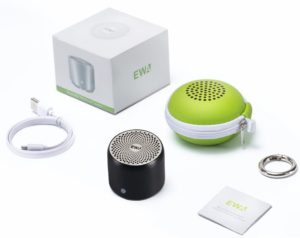 Although it is small in size, it is capable (claimed) to deliver loud and balance sound with its custom-made high performance 3W neodymium driver. The design is simple and clean with only 1 button to operate most of the functionality/navigation which this device could offer. The size and its operating button makes it easy for you to operate this speaker even when you are on the go or on the road.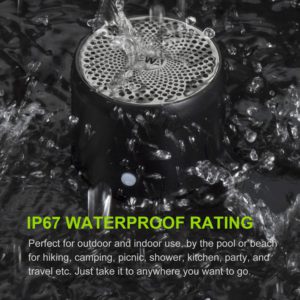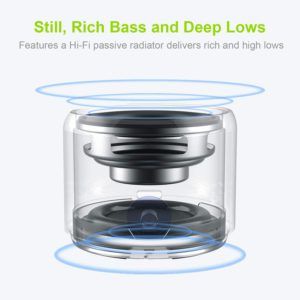 If you are interested to enjoy your music/audio in speaker form (rather than a headset/earphone) for you next outing or trip, tech it out the details of this small and neat but powerful Bluetooth speaker @AMAZON!