MINIX – USB-C Hub with Built-In SSD Storage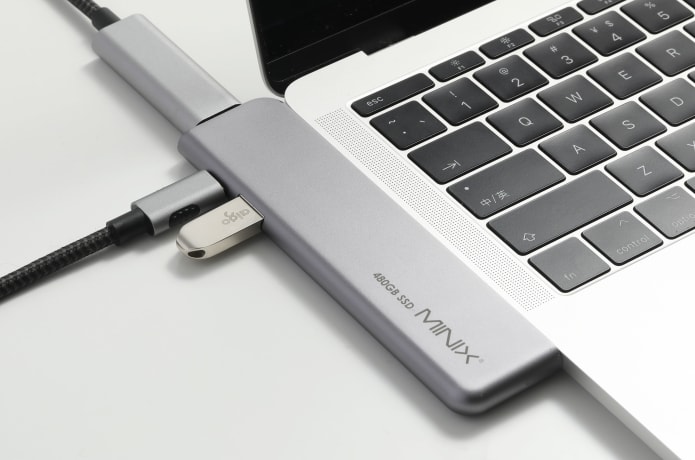 Sometimes it could be pretty inconvenient to bring around your Apple MacBook Air/Pro for work (or travel) together with a USB-C Hub to extend the laptop functionality as well as an external storage (which some could be bulky and heavy) to have more storage space for the laptop. It would be extremely convenient to have a gadget that is slim (thickness ~ 8.3mm) and lightweight (~55.3g) and yet you could have extra storage as well as essential ports for the laptop. MINIX is a USB-C Hub that might be able to do just that.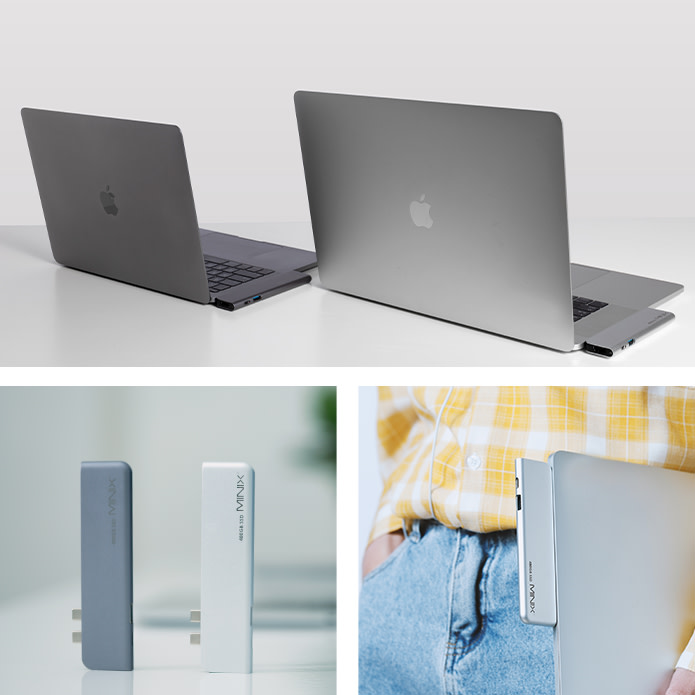 This thin gadget comes with a design that allows you to attach neatly with your Apple MacBook Air/Pro and it provides your laptop an extra HDMI (4K @60Hz) output port, a USB 3.0 port plus a Thuderbolt 3 port too. Apart from extending the laptop with additional useful ports (like as if its built-in together with the laptop), this device has got a 480GB SSD storage built-in too (like as if an extra drive built-in together with the laptop)!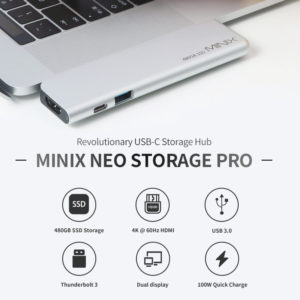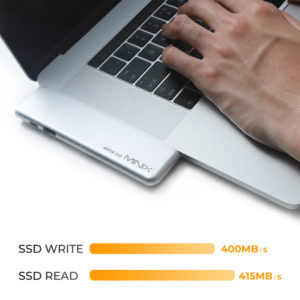 The SSD storage can perform a read/write speed of up to ~400MB/s (please see the disclaimer in the product description too) which could help improves your efficiency when download/uploading files between the storage and laptop. You can also extend your Apple MacBook Air/Pro to not just 1 extra display but you can extend to 2 displays instead. This is possible with both the HDMI and the Thunderbolt 3 ports. Apart from extending your display via the Thunderbolt 3 port, you can also perform a lightning-fast data transfer (~40GB/s speed)  and achieve high-quality audio with the Thunderbolt 3 port hence making the single port itself multi-functional. And when the laptop is running out of battery, you could charge the portable device at full speed via the Thunderbolt 3 port while still using the storage.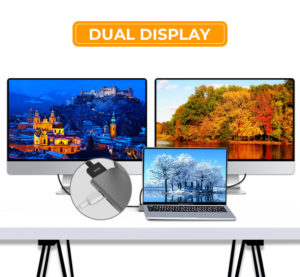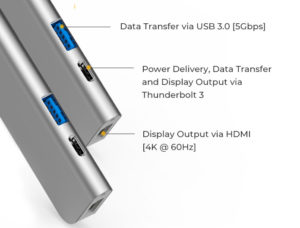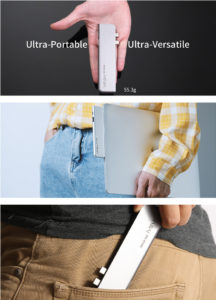 If you are interested to free up the number of gadgets that you need to bring along with your Apple MacBook Air/Pro whenever you are away from your desk but still able to utilise the essential ports and storage for the laptop when necessary, tech it out the detail specifications and functionality of this slim and neat gadget @INDIEGOGO!