GPD Win 4 – Powerful PSP like Pocket Game Console and Laptop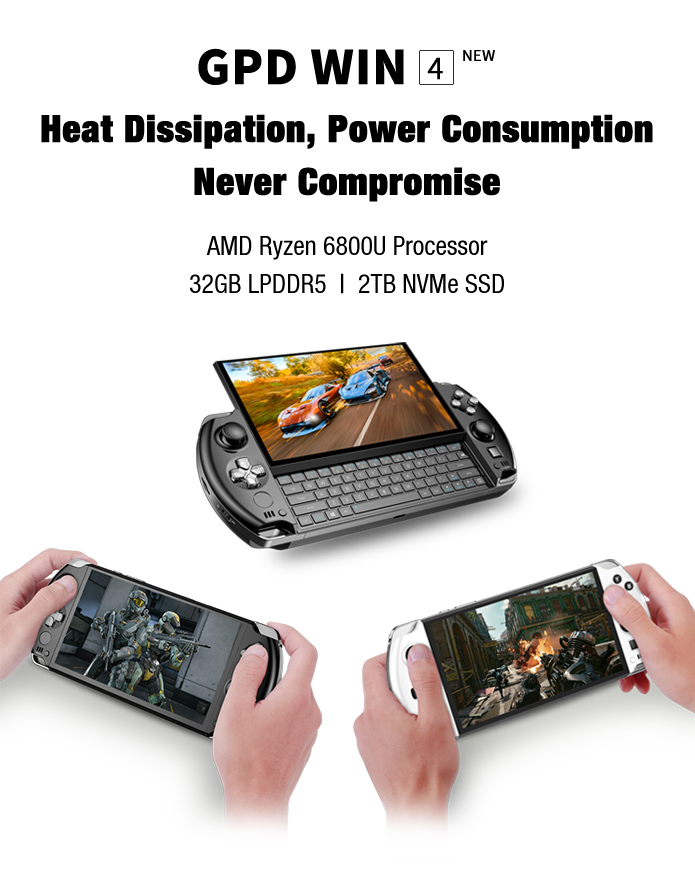 The GPD team has recently introduced another slider concept portable game console in GPD Win 4. This is pretty much like its predecessor, the GPD Win 3 but with a more up to date specifications. At a quick glance, this machine looks like a PSP thanks to its rounded design at both ends and its 6 inches screen at the center. This designed adopted the concept of balancing the weight distribution between hands especially when the machine is being held up. Its 1080p with aspect ratio 16:9 screen is larger than the GPD Win 3 and supports touch panel too.
One of the biggest highlight of GPD Win 4 is that it is built with powerful mobile specifications. The use of AMD Ryzen 7 6800U and its integrated AMD Radeon 680M graphic makes this machine capable to play triple As games on the go. Though the machine runs on Windows 11 OS, but it can take the Steam OS too. Making this an alternative but smaller in size option to one the extremely popular portable gaming console, Steam Deck. The GPD Win 4 comes with different RAM (16/32 GB LPDDR5 RAM) and storage (512GB or 1TB SSD) combination. This allows you to choose the combination that suits your price range.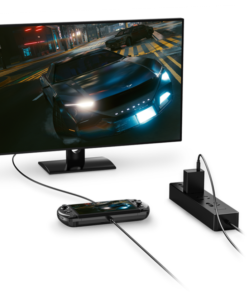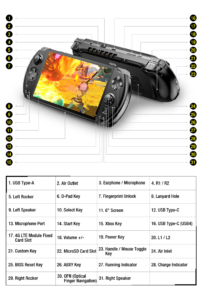 The GPD Win 4 is also built with double large rumble motors. This helps boost the vibration experience when playing specific games plus its vibrating intensity is adjustable too. This machine also comes with 6-axis Gyroscope, enable one to use body motion to translate into different movement operation in games. One other highlight of this machine is of course its "hidden" QWERTY full layout keyboard. This makes typing experience much better and the backlit capable helps when typing in the dark too.
The built-in ports are pretty sufficient too. It has a standard USB-A port that allows you to easily connect to any USB accessory such as a game controller, etc.. There are two USB Type-C ports as well where one of them being a USB4 port that is capable data transfer for up to 40GBps. This USB4 port also support Thunderbolt 3 protocol plus connecting to an External Graphics Enclosure (eGPU). With two USB Type-C ports, it enable the machine to be connected to an external and bigger display while being charged with another end.
There are plenty of other powerful built features which the GPD team has gathered within this GPD Win 4 and it will be extremely lengthy to put it in a single article. For more details of this smaller yet powerful handheld game console, tech it out @INDIEGOGO!