ShiftCam SnapGrip – A grip, stand and even a powerbank for smartphones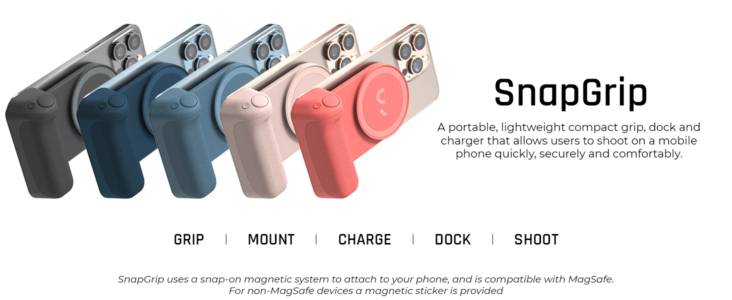 Holiday and gift season is around the corner. A practical or useful gift is always up for hunt in this case. Smartphone accessories as a gift are often very practical and appreciative too. From a powerbank to handphone cases or even USB accessories, they can be gift that aren't too expensive but extremely useful. The ShiftCam team has a range of worthy smartphone accessories to consider too. One of them being the SnapGrip. At a quick glance, SnapGrip looks like a gadget which turns the phone into a traditional camera look mode.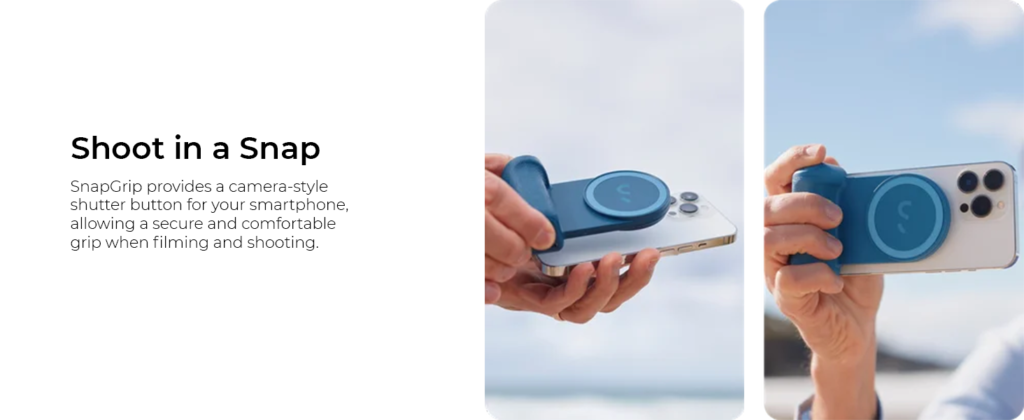 SnapGrip as per its name, allows one to easily snap this accessory with the phone cleanly and treat it as a grip. But it can actually do more than that. It mounts magnetically with an iPhone or Android phone via the magnetic sticker. It can then be attached or detached cleanly without too much hassle. The SnapGrip is MagSafe compatible too. Holding the phone with one hand and needing to touch the phone screen to snap a photo is not easy. But SnapGrip helps in this situation. When it is positioned in the landscape, it allows one to snap photos easily with one hand and with just a press on the button.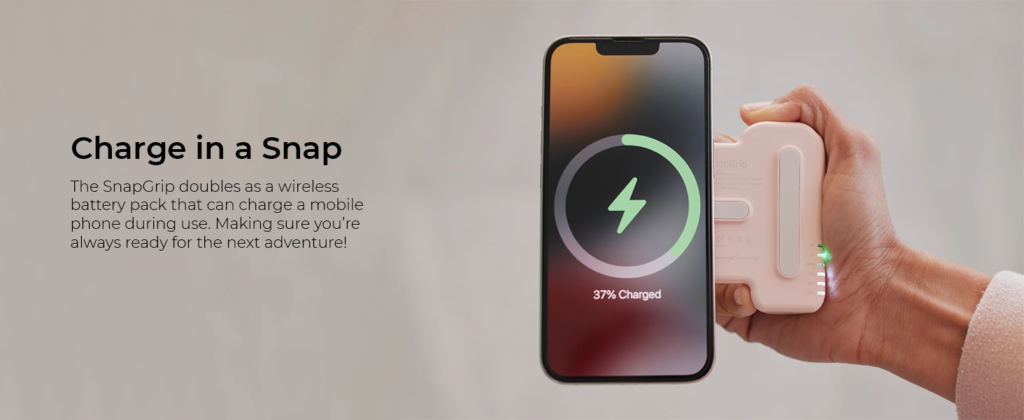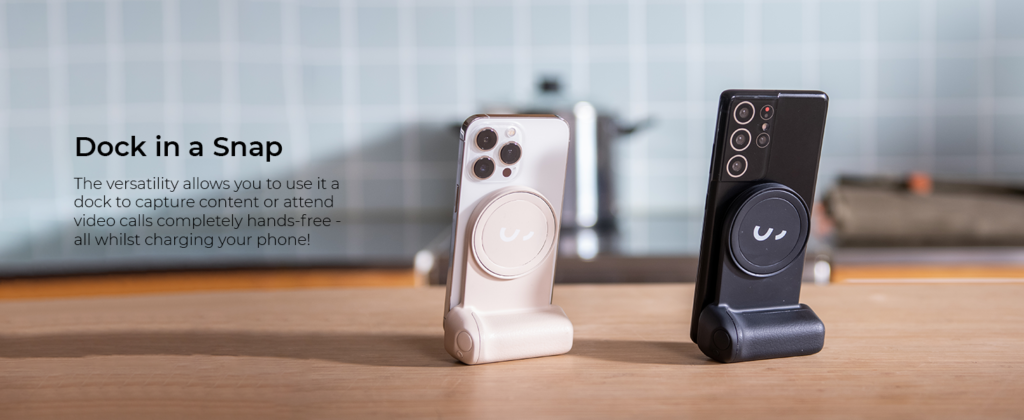 The SnapGrip is built-in with portable batter too. This allows one to charge their Qi supported smartphone via wireless charging. Whilst the battery capacity may not be enough to charge up a phone multiple times, but it allows the phone to be juiced up while one is focusing on capturing more photos. This multi-function smartphone accessory can be turned into a phone stand too. The other hand of the SnapGrip can be place on a flat surface and treat it as a stand in this case. This then allows one to view the phone content or making video calls hands-free.
Tech it out the detail built and features of this practical smartphone accessory as a gift for yourself, love one or friends @AMAZON!