UCOMX Nano 3 in 1 Wireless Charger – Foldable Charging Station for Apple Devices
Smart devices are helpful in our day to day life in recent years. These devices such as smart phones, smart watches, wireless earpiece, etc. are travel friendly too. However, to bring along each of these devices' charger especially when traveling can be troublesome and space taking. The UCOMX Nano 3 in 1 Wireless Charger can be a one stop charging solution and extremely travel friendly for Apple devices user. Unlike many other wireless charging solution in the market, this gadget is packaged with the adapter and cable too. The adapter helps to ensure the right amount of power is pass on to the specific devices too. This makes the UCOMX Nano 3 in 1 Wireless Charger easier to travel with without the need to consider other additional charging item.
This flat looking gadget has three different wireless pad surface to charge the different Apple devices. One interface for iPhone models (which supports wireless charging), one for the iWatch and another for AirPods. Please check and confirm the supported models here before making any purchasing decision. This charging solution also supports simultaneous charging. You can charge all three different Apple devices at the same time in this case. This gadget can be folded onto stacking mode too which can save up more baggage space when traveling.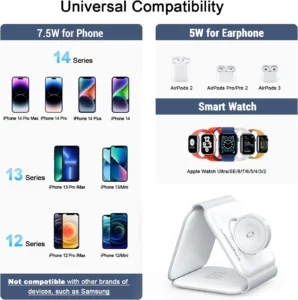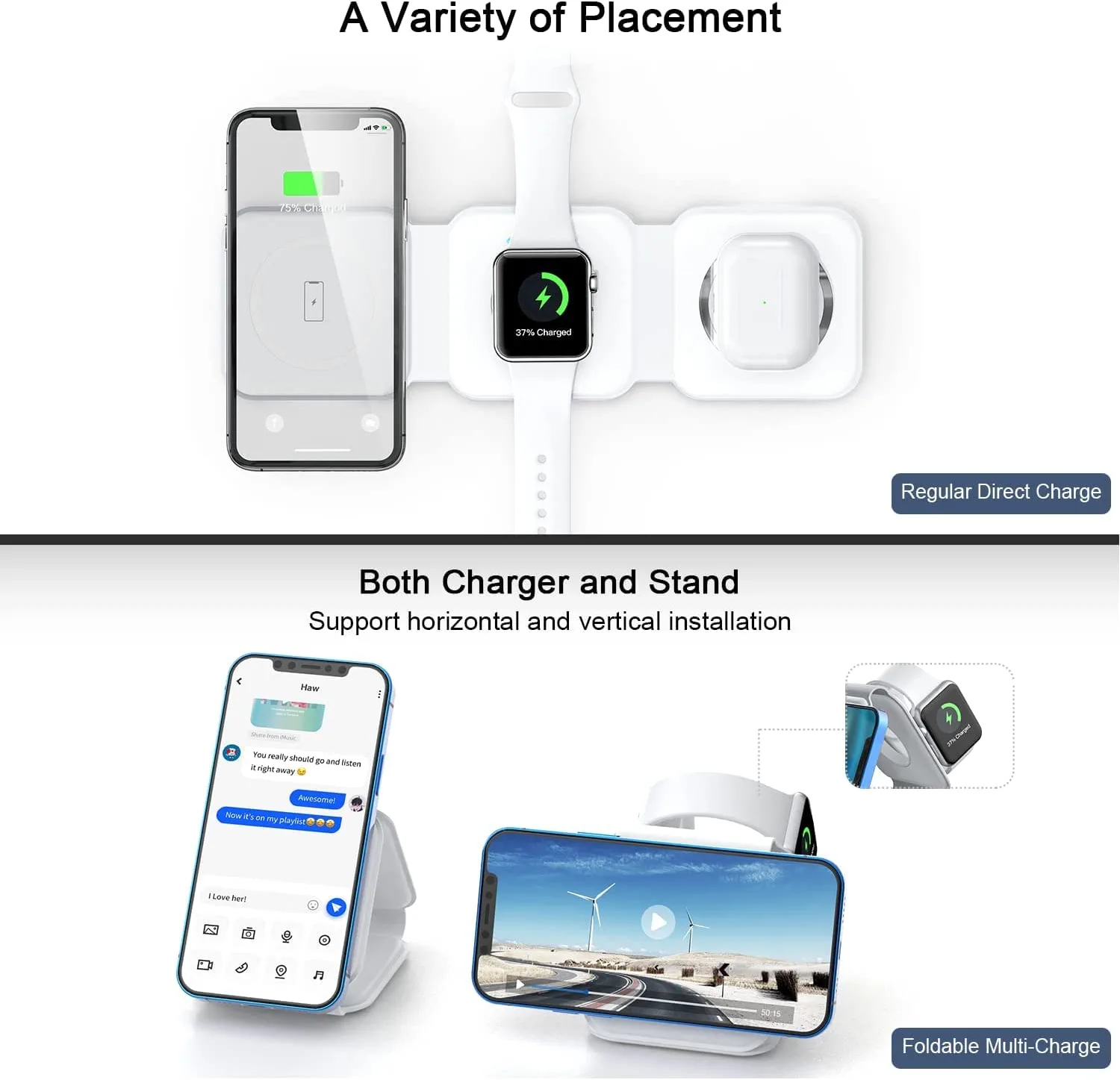 Apart from being folded onto stacking mode, it can be folded into phone holder mode. This is thanks to its capability to hold an iPhone magnetically through the charging pad. Depending on the iPhone model, the phone can be easily placed vertically or horizontally through the magnetic attraction function for different occasions. Note that, iPhone 14 Pro/Max may not be able to use the phone holder mode due to the enlarged camera position. If the iPhone is protected with a professional magnetic phone case, there is no need to detach them and the wireless charging would work as well.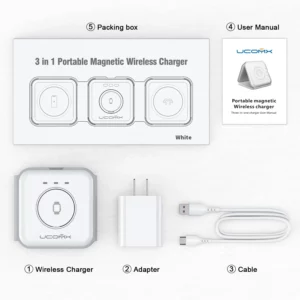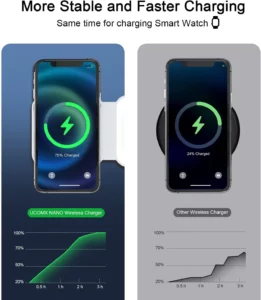 There are plenty of safety features implemented on this device plus it is equipped with fast charging functionality too. Tech it out the detail specifications of this pocket size charging solution for Apple smart devices @AMAZON!