DUEX Plus – Improved and Larger DUEX Portable Monitor Line
After a few successful campaigns in their portable and attachable monitor range, such as the DUEX Pro, the Mobile Pixel team is introducing their new and improved portable monitor, the DUEX Plus. The DUEX Plus has got a larger display, 13.3 inch compare to the 12.5 inch DUEX Pro or the DUEX Lite (also being introduced in their DUEX Plus campaign). Though the screen is larger in size, they overall design is lighter and smaller too, measuring at ~12.25 x 8.46 inch and weighing only at ~ 0.6kg.
One highlight of the DUEX Plus is the capability to auto-rotate the screen when it is being switch from left to right or the opposite. This gives you the flexibility to switch side but still able to view the content in the correct order form based on your preference or the space that you are at. Unlike the other DUEX monitors which are mostly compatible with devices such as laptop/computer, the DUEX Plus support a wider range of devices as well, like the Nintendo Switch and select Android smartphones.
The DUEX Plus has got two USB-C ports mainly to allow connectivity and laptop charging purposes. The device is hybrid signals where it can be plug and play with the DP enabled USB-C port or USB-A port (with driver required). Similar to some of the existing DUEX range, the DUEX Plus offers a few type of display mode too such as the presentation mode because the screen can be rotated up to 180 degree but without any additional kickstand to support the device, it can be viewed in portrait mode as well. And in case you still prefer to view it in a landscape mode but not into attaching it on a laptop, the kickstand frame is available as an optional add-on too.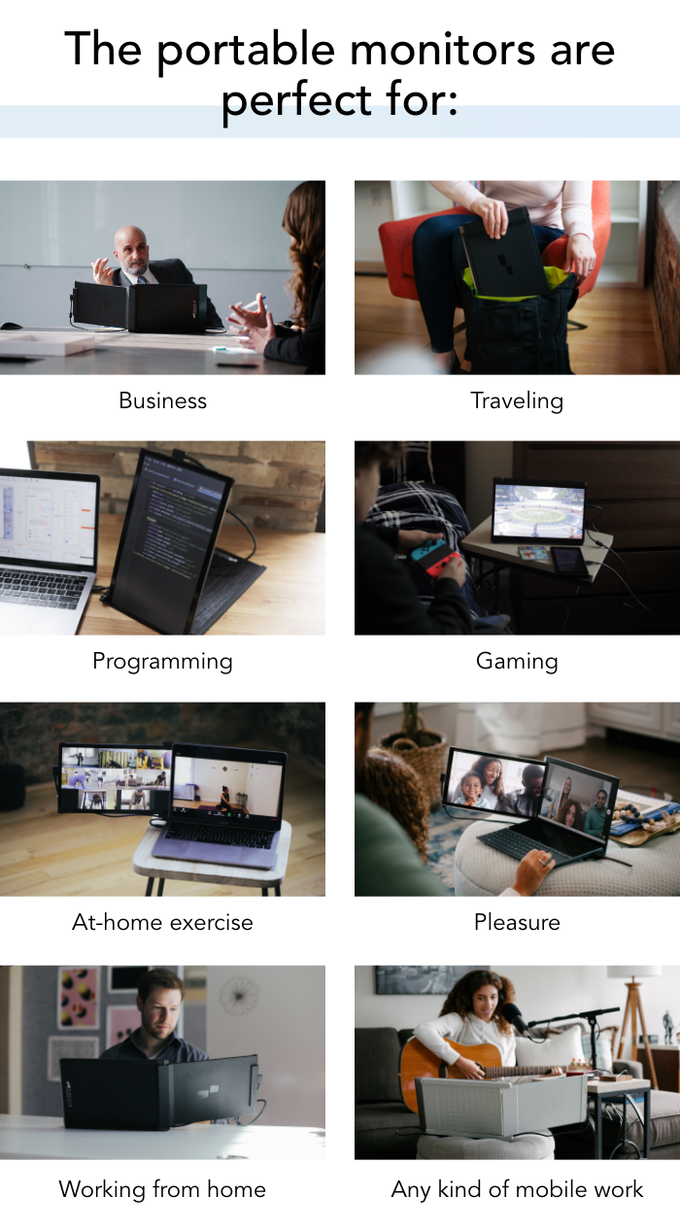 To find out in detail how you can easily install and start using the DUEX Plus for many different events, tech it out the detail features of this improved and attachable portable monitor @INDIEGOGO!