OMOTON iPad Mouse – A mouse for tablets and smartphones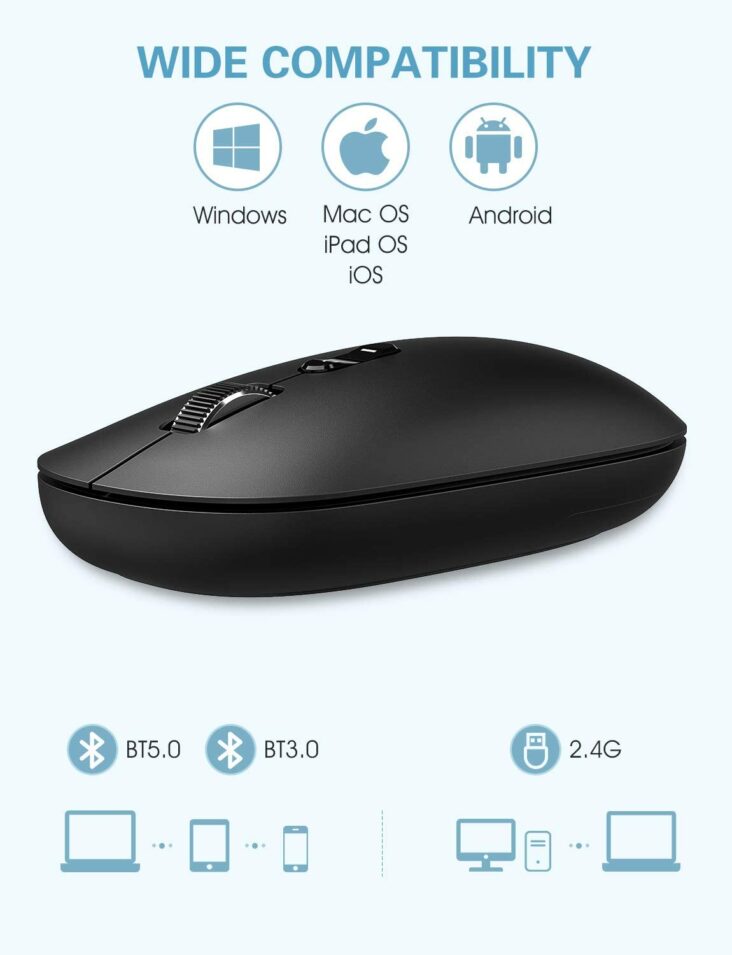 Operating your iPad (tablet or smartphone) via touching/swiping the screen is convenient and easy. But for some of us who got use to navigating a screen through mouse, it could still be the preferred option to operate the iPad too with a mouse (to a certain degree). The OMOTON iPad Mouse is one of the mouse in the market designed to allow you to navigate iPad, tablet or smartphone with click and scrolling through the mouse.
This mouse can be connected with an iPad via the Bluetooth 3.0 connectivity. Do note that this mouse is only compatible with iPad using iOS13 and above. Besides, it is also compatible with other tablets or smartphones devices running on Android as well as Windows desktop/laptop. As such, this mouse allows you to switch between 3 different connectivity options (BT5.0, BT3.0 and 2.4G Wireless) with a click of a button (at the bottom part) to enable you to connect to the specific devices accordingly. This mouse also comes with 3 grades DPI to give you the flexibility to adjust the sensitivity to suit your perefence.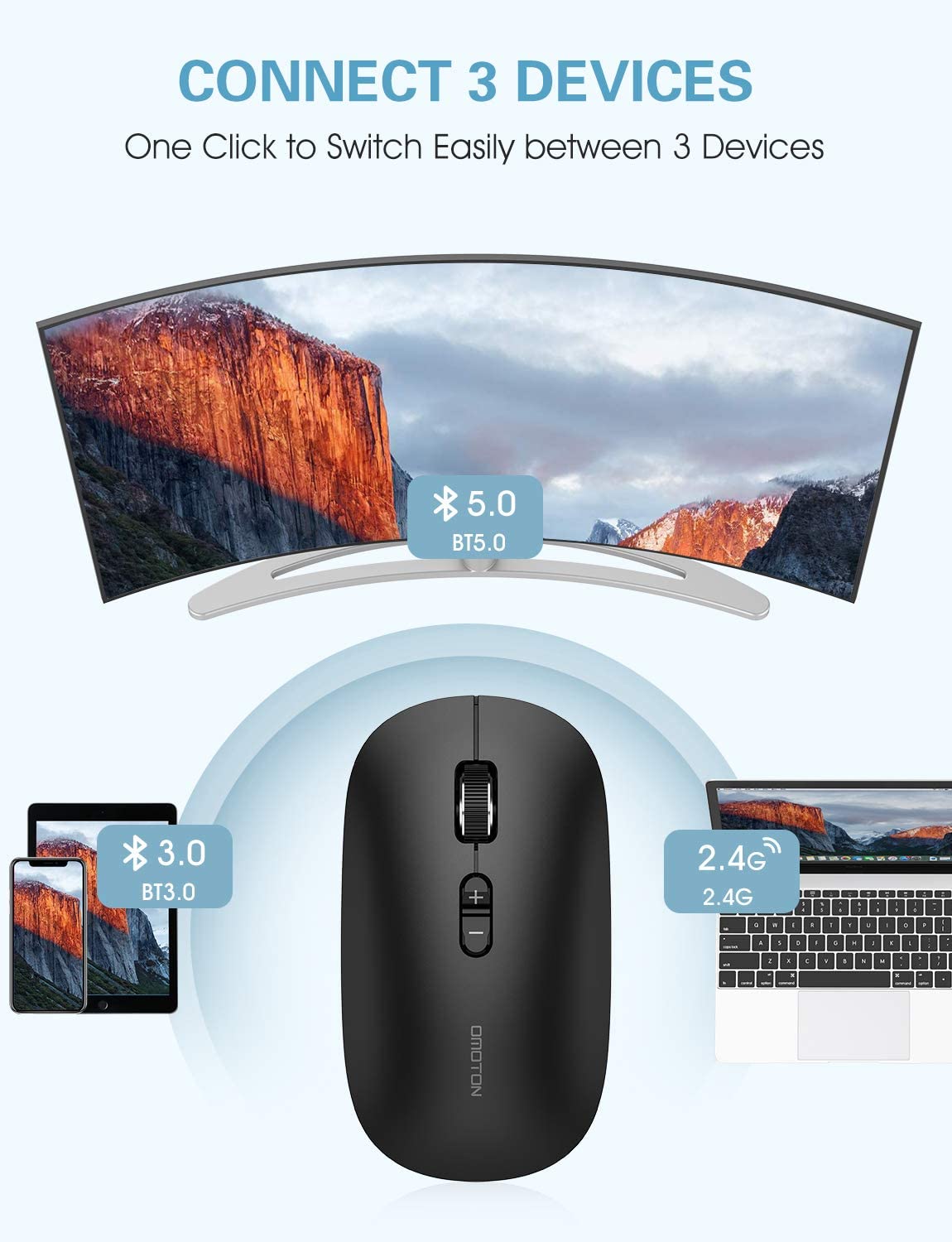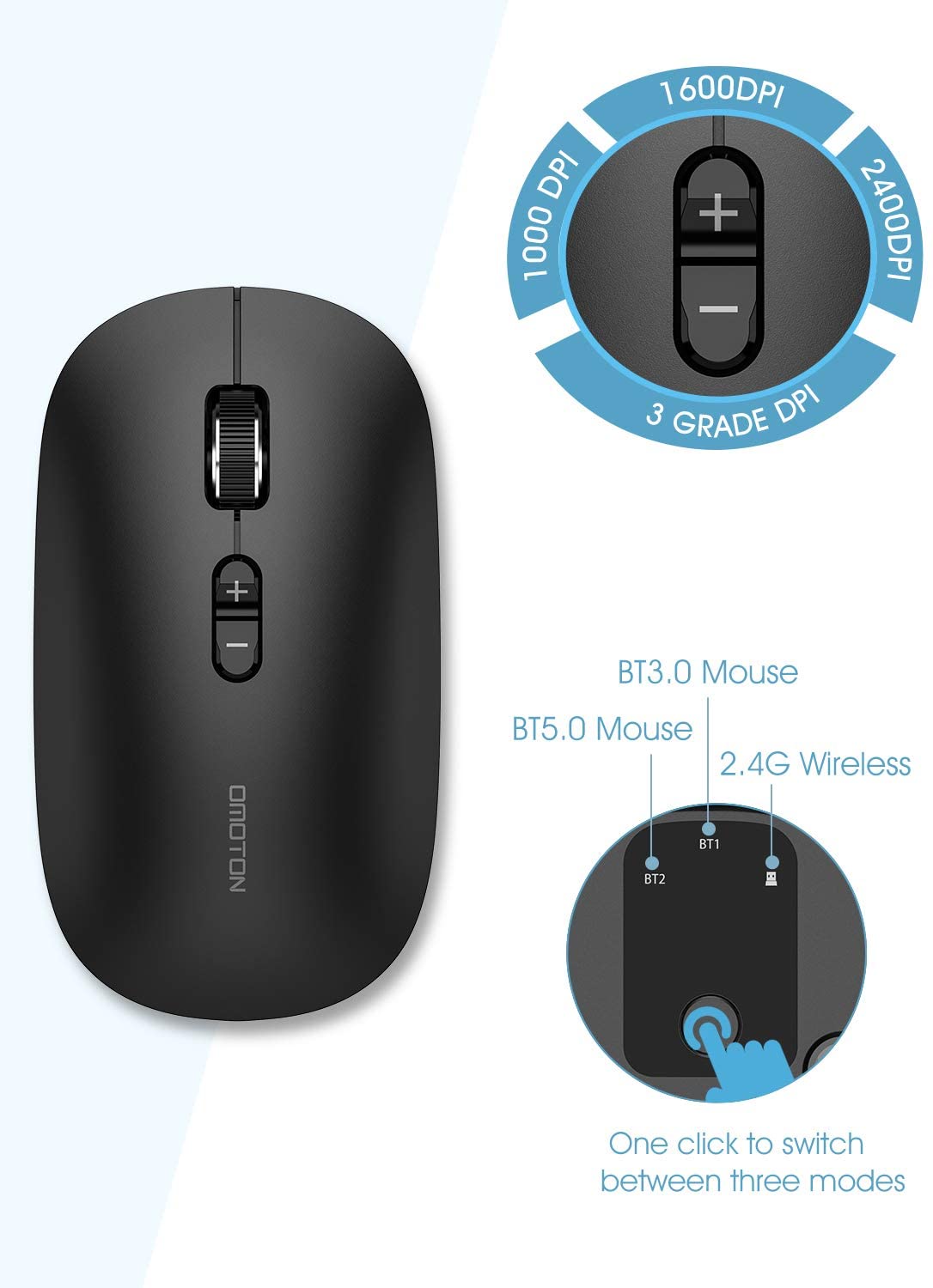 This mouse is also surrounding friendly as the silent click feature will keep the annoying clicking sound away from distracting yourself as well as people around you. Hence, you can have more focus on the things that you are doing. The OMOTON mouse is also built with power saving feature where it will go into sleep mode when it is inactive for approximately 30 minutes. This helps to save up power and can be awake simply by just a click of any button.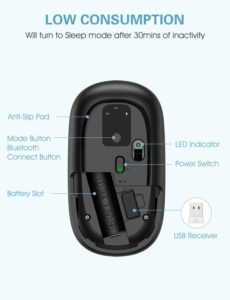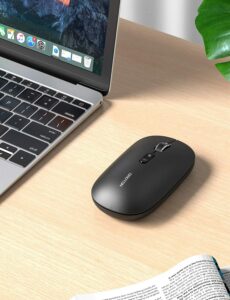 Measuring at only ~10.1 x 5.8 x 3.0 cm and light, this easy to maintain wireless mouse only require a single AA battery to power up. This mouse is not just suitable to be used at home or workstation, but you can easily travel with, so that you can still enjoy the click and navigation on your iPad, tablet or smartphone even when you are traveling. Tech it out the detail specifications and features of this tablet friendly mouse @AMAZON!