Baseus Steam Deck Dock Station – Universal USB-C hub for Handheld Game Console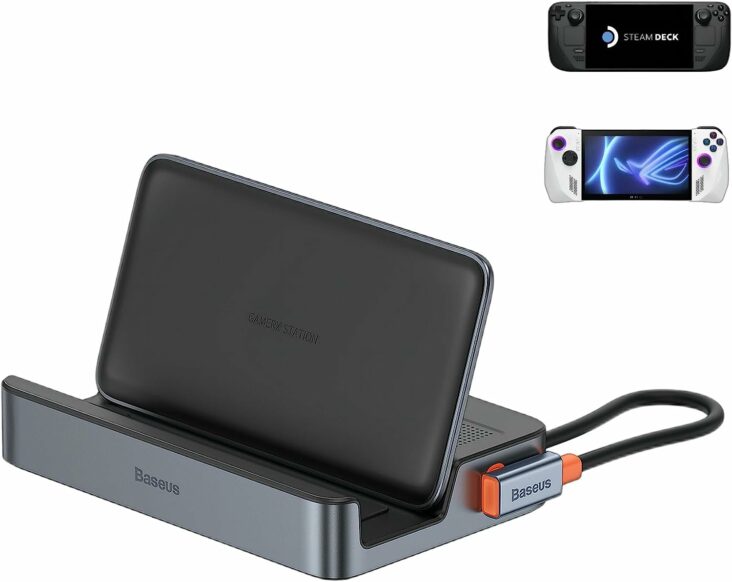 Powerful handheld game consoles like the Steam Deck or the Asus ROG Ally, etc. (to date) enables you to play your favorite AAA games on the go. They are so powerful that it could just work as is without any additional tools. However, if you are at home or your vacation stay, why not hook up to a bigger screen instead. A docking station will come in handy in this case. A docking station can enhance your gaming experience by extending the screen to a larger display or take advantage of stable and higher speed network via the Ethernet port.
Whilst there are many docking stations available in the market, the Baseus Steam Deck Docking Station is one of them worth exploring further too. One highlight about this gadget is that it comes with a soft silicone pad to hold the device. This help protects the device from potential scratches. Its stand is adjustable too. Imagine that you hook up with keyboard, mouse or a game controller but still rely on the game console screen. Being able to adjust the screen viewing angle would helps. Furthermore this docking station is a universal USB-C hub solution. It can be used with other devices such as tablets, laptops, smartphones that has Type-C ports.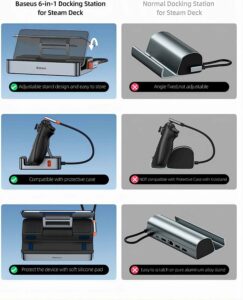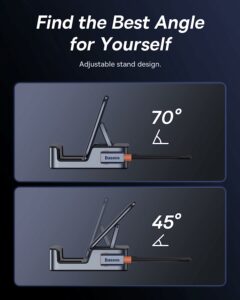 Comparing with other extensive docking station in the market, the interfaces offer may be limited. But its sufficient for you to setup a pretty decent gaming or even work environment. It gives 3x high speed USB 3.0 ports. This allows you to hook up with other USB accessories such as game controller, mouse, keyboard, etc. The 1x HDMI ports can produce up to 4K @60Hz of video quality to enhance a much clearer visual. This gadget has a built-in RJ45 Ethernet port too so that your game can be connected to a stable network via LAN cable. To upgrade your Steam Deck gaming experience while you are not on the road, tech it out the detail specifications of this well design docking station for game consoles @AMAZON!