Anbernic RG552 – Portable Retro Game Console with dual OS and bigger display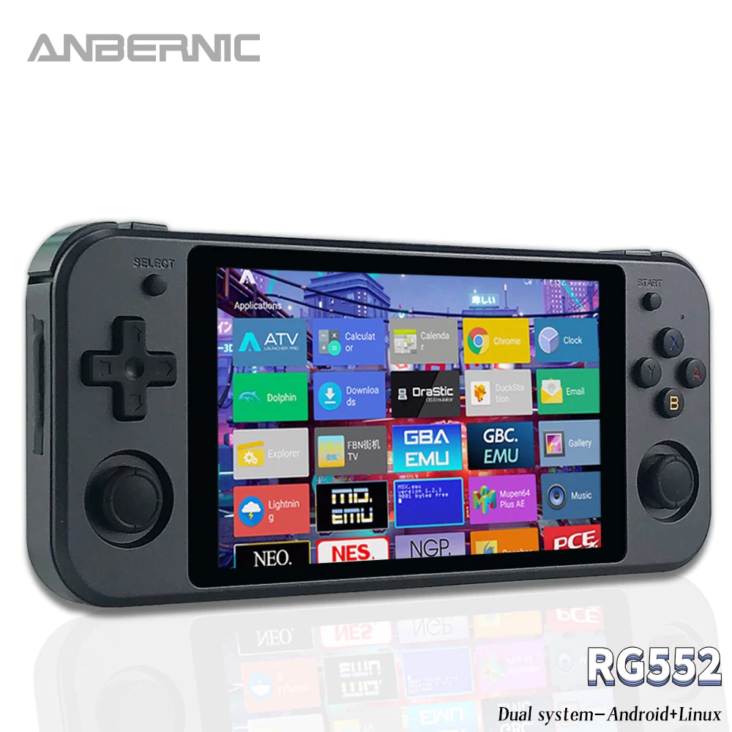 After releasing their upgraded RG351MP game console in year 2021, the Anbernic team has recently released another powerful retro game console to the market. The Anbernic RG552 is their latest model on the shelf with pretty similar outlook to the RG351MP at a quick glance but with much bigger display screen. Its a 5.36 inch with 10 point multi-touch IPS screen. This is a huge upgrade to the RG351 series which does not support touch screen and only sized at 3.5 inch.
Another highlight on this device would be the support of dual operating system. The RG552 can be run on either the Linux or Android 7.1 system in this single device. This enables you to run Linux based emulators as well as Android games/emulators too. With the touch screen capability as well as an Android OS running, the Anbernic RG552 is not just a handheld game console, it is almost like a mini tablet too. The RK3399 chipset used is an upgrade to many of the Anbernic existing models too. The RK3399 chipset is widely used by Chromebooks, tablets and smartphones which potentially enables the RG552 to be operated at similar performance as well. This device is built with 4GB RAM LPDDR4 which is an upgrade to their previous models too.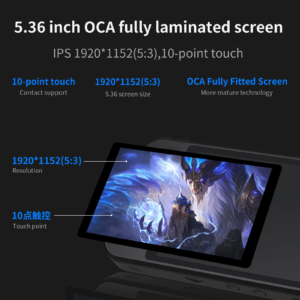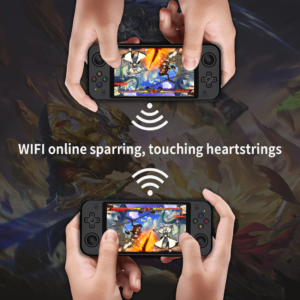 Connecting the RG552 with the internet or network is easier with the built-in 2.4 GHz Wifi (not Wifi 6 though). It also comes with a USB 3.0 port (instead of an OTG port which were built on the RG351 series) enables you to connect with additional USB accessories easily (i.e. a game controller). The Anbernic RG552 has got a mini HDMI slot too. This enables you to extend your game display to a bigger monitor or screen. Playing your games on a bigger screen would better enhance the multiplayer games experience as well. The RG552 has 2x 3500 mAh battery inside, enables you to play up to 6 hours of games and it can be fully charged within 1.5 hours.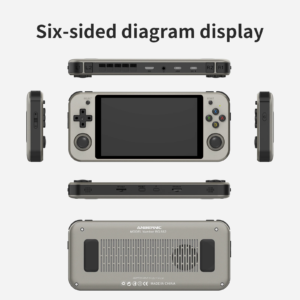 Looking for a gift (Christmas) for yourself or your loved one? Tech it out the detail features and specification of this portable game console which supports playing retro games as well as more recent Android games (thanks to its built in Android OS) @AliExpress – ANBERNIC Official Store!