Kobo Elipsa Pack – A touchscreen eBook that can make notes with stylus
An eBook is a convenient gadget for readers that like or need to travel a lot. With an eBook, you get to travel with your library or bring your favourite books with you to anywhere. For those who likes to make note or markup on the book as they read, it would be fancy and convenient if you are allow to pick up a pen and start writing on the eBook screen directly. And the Kobo Elipsa Pack can do just that.
The Kobo Elipsa Pack is an eBook that comes with a 10.3 inch glare-free touchscreen display. The pack also comes with a Kobo Stylus and a SleepCover which makes it an all-set ready to go package. A touchscreen eBook is always a plus where you are able to navigate and perform onscreen actions much easier. With the introduction of the Kobo Stylus, this eBook is taking the navigation and onscreen action to the next level. Some of us loves making quick notes or drawing as we read, and the Kobo Elipsa plus Kobo Stylus will allow you to do that on the fly. You can skip the typing and you can even write/draw with a physical pen (the stylus) instead.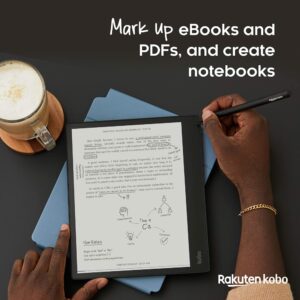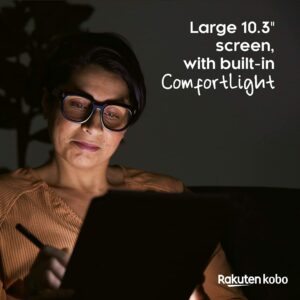 The eBook can turn into a notebook quickly too. Imagine that you needed to jot down something at a certain point of time but you may not have any extra papers or pen with you. Just bring up the eBook and start making notes in this case. The built-in ComfortLight feature makes reading and writing in the dark more comfortably. Kobo Elipsa also uses the Carta 1200 E Ink technology which gives a faster display rate and quicker page turns too.
Looking for an eBook that allows you to make notes anytime and anywhere easily with a pen? Tech it out the detail specifications and features of this stylus compatible eBook cum notebook @AMAZON!