ANBERNIC RG351MP – Upgraded RG351 series with higher resolution display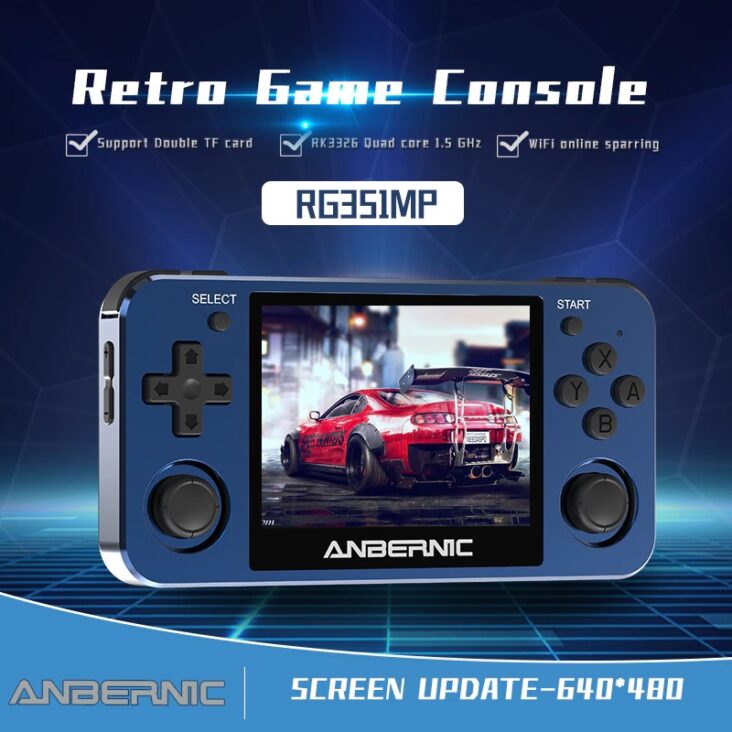 RG351MP is yet another quality retro handheld game console produces by the Anbernic team who have been producing great handheld retro game consoles like its predecessor, the RG351P/RG351M. At a quick glance, it looks as though this new game console is exactly the same as its predecessor but the Anbernic team did slot in some new and useful feature to this new one instead.
This aluminum alloy shell built console now supports slotting in 2x TF cards as opposed to its predecessor which only 1x slot. This would helps when you want to manage the operating system and your list of favourite retro games separately. Though this device still uses the 3.5 inch IPS screen but it has been upgraded to 640×480 resolution with aspect ratio of 4:3 which will give you a better quality display especially when you are playing retro games. The RG351P/RG351M models were only at aspect ratio 3:2 instead.
The RG351MP still requires an external wifi dongle to connect to the internet as there is no built-in wifi within this machine. So if you have two of the devices under the same network via the wifi, you can go in to a sparring mode too. The dual OTG slots built can be used for charging this device as well as connecting to other USB accessories such as an external USB game controller.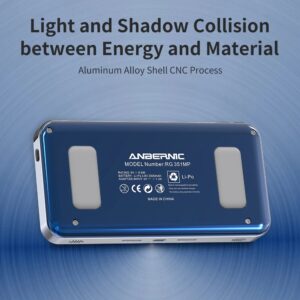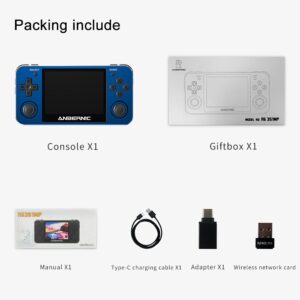 The internal built specifications for this machine is in overall similar to the previous one. It is built with the DDR3L 1GB RAM and RK3326 quad core 1.5 GHz chipset which is pretty good to play games for up to the PS1 range and a lot of other 2D games too. Many claimed that playing PSP and N64 game experience isn't as great but still playable if you can bear with it. There is no upgrade to the battery though which is still at 3,500 mAh capacity. This is approximately 6 hours of game time (depending on your settings during game play) and it would require ~4 hours to fully charge the device.
The overall quality of the built and the retro game experience you can get from this machine is good. This time around it comes in 3 different nice color, being the Mint Green, Ocean Blue and Mettle Black. If you are looking for a handheld game console that can support multiple retro games make in a single device that comes in a good quality built, tech it out the Anbernic RG315MP's official store @ALIEXPRESS! (In case if you are looking for this in AMAZON, you can also tech it out this seller here).