ANBERNIC RG505 – More powerful OLED Display Android Handheld Game Console
With this year coming to an end soon and greetings season is around the corner, the ANBERNIC has released another quality handheld game console, the RG505. This is not long after the release of the RG353M. They both has some similarity but there are differences as well. If you are a full time on Android games, the RG505 might suits you more. Unlike the RG353M which is a dual OS machine, this machine is only running on Android 12 and its larger in size.
The RG505 has an OLED touch screen measuring at 4.95 inch which is pretty same with one of its predecessor built with, the RG503. It is built-in with a powerful processor, the Unisoc Tiger T618. This 64 bit octa-core processor is widely used by other powerful gadgets such as some of the tablets in the market. This makes the RG505 capable to play games which may require higher resources such as the PS2, WII and etc. This machine is built with a much higher RAM, 4GB LPDDR4x, which is a much higher RAM that some of the other ANBERNIC models released so far.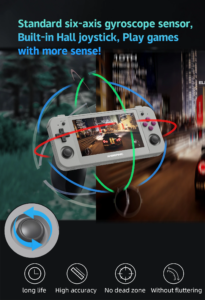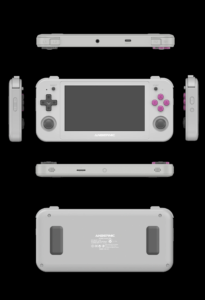 This powerful machine also uses the Hall Joystick like the RG353M which is capable to produce higher accuracy and longer lifespan. On top of that, this game console is built-in with 6 axis Gyroscope Sensor too. This would improves the gaming experience especially with games that are a capable to detect the machine movements (i.e. racing games). With 5G Wifi and Bluetooth 5.0 technology included, it makes playing multiplayer games through network easy as well. With the 5,000 mAh Li-Polymer battery, you can have up to ~8 hours of game play time (depending on the game and machine settings).
Looking for a gift for your friend, loved one or yourself for the upcoming holiday season? Tech it out this powerful Android 12 Handheld Game Console detail specifications @ALIEXPRESS, the Anbernic Direct Online Store!