Anbernic RG503 – Anbernic Handheld Game Console with larger and OLED screen
When you are looking for a portable game console but the Anbernic RG351MP screen isn't big enough. And the Anbernic RG552 screen is too large plus the dual OS may be a good to have. How about going for something in between like the Anbernic RG503 instead.
This machine feature a bigger 4.95 inches screen compared to the 3.5 inches RG351MP model. The screen is an OLED full view (960 x 544) screen too. It comes with a better RK3566 Quad Core processor too. This better processor would help in improving the gaming frame frequency, hence, it could offer smoother game run. Its battery capacity however is similar to the RG351MP, being 3,500 mAh which both could probably offer about the same game time. The Anbernic RG503 is built-in with 5G WIFI too. This makes wireless connectivity much more convenient and remove the hassle of removing its TF card for managing games. It makes playing PC Games via streaming possible too.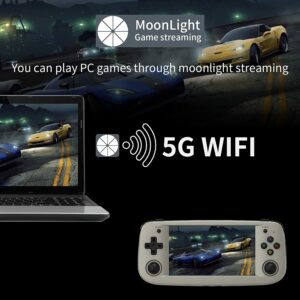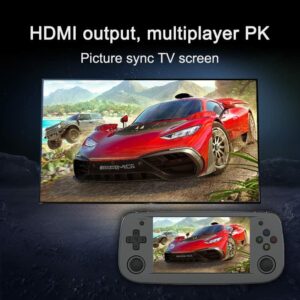 The Anbernic RG503 is also built in with Bluetooth 4.2 which allows pairing with other Bluetooth devices such as a Bluetooth game controller for multiplayer games. One other highlight which this machine offers is its HD port. This enable you to connect the game console with a larger screen. The extended TF Card slot can support a bigger card capacity (up to 512 GB) compared to the RG351MP which only take up to 256GB of card capacity.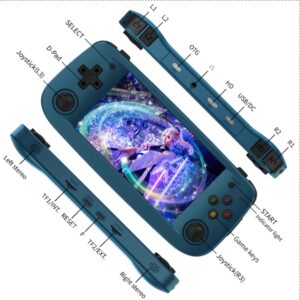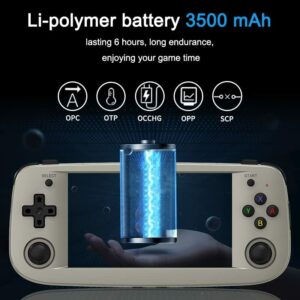 Like the RG351MP, the RG503 support a large variety of retro game emulators too. Ranging from GameBoy and GameBoy Advance to Super Nintendo, Nintendo 64, Sega MegaDrive or even the PSP. If you are looking for a handheld game console to entertain yourself even when you are on the move, tech it out the detail specifications of this improve Anbernic machine @ANBERNIC OFFICIAL STORE in AliExpress (or there are sellers offering the same device @AMAZON too)!