CIO – Multipurpose, Apple Watch and MagSafe Wireless Charging solution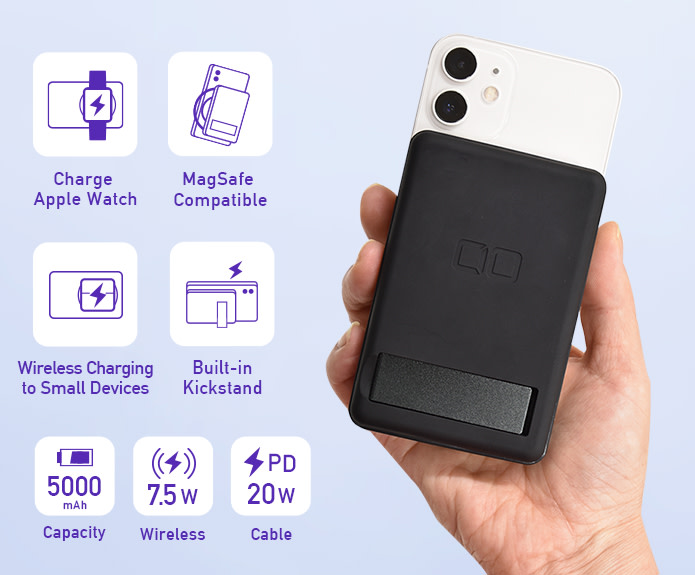 If you own an iPhone 12 or 13 plus you have got an Apple Watch too, it may be a challenge to get a charging solution that fits all situation. In most cases, we would have to bring separate charging items with us in order to ensure both the Apple Watch and iPhone 12/13 plus other devices (if any) can be juice up whenever needed. There are quite a few charging solutions that can offer the best of both worlds. However, some can be pretty bulky and heavy. The CIO is one charging solution that worth considering if you are looking for a power bank that gives the best of both world and travel friendly too.
This power bank comes with a decent 5,000 mAh battery capacity which allows you to charge many different devices to full for at least once or more. Though this gadget is not only meant for an iPhone 12/13 owner, but in case if you are an iPhone 12/13 owner, you get to enjoy the MagSafe feature which this power bank built-in with. You can safely attach your iPhone 12/13 with it to get your phone charge without worrying that they will be detached easily. The CIO is not just MagSafe compatible but it is also designed to ensure that it fits all sizes of iPhone 12/13 (even the minis). The size is good enough to attach with your phone safely but not taken up the camera space instead.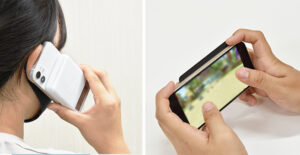 It supports charging Apple Watch as described but you can also charge your phone or other USB devices simultaneously. With the built-in USB-C port which support PD charging for up to 20W, you get to treat this device like an ordinary power bank where you can charge your other USB devices (including the iPhone 12/13 itself) while charging your Apple Watch or iPhone 12/13 via the MagSafe panel. The CIO also has an additional function, which it can be treated as a kickstand for the phone. This is useful especially if you are charging your phone with the MagSafe compatible feature and you would want to use your phone for online meeting, watching video or other hands free purposes.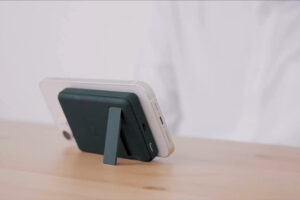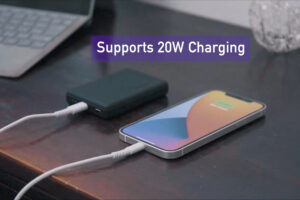 A decent designed power bank that comes at a decent size for traveling or day-to-day use, but can offer more than just powering up your Apple Watch, iPhone 12/13 or other smartphones too. If you are considering a new gadget for your new iPhone 13 or 12, tech it out this multi-functions power bank that is currently hosted as a crowdfunding product @INDIEGOGO!