AAXA LED Pico Projector – A projector in your pocket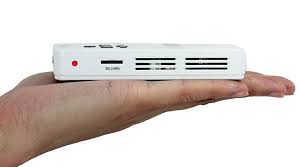 If you find a cubical shape pico projector isn't your type and you are hoping to get something much thin that you could really bring a display tool in your pocket on the go, the AAXA LED Pico Projector would be an option for you.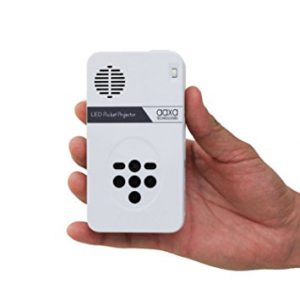 It could enlarge your portable device's display up to 60 inches (In low light conditions) though compare with some other micro/pico projector(s) in the market, this one could be slightly smaller. But it probably still give you a much larger display than your portable display!
It has features that is decent enough for you to enlarge your portable devices display especially when you are traveling and its fairly compatible with many devices in the market due to the standard output ports available.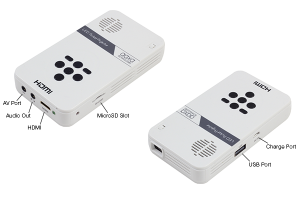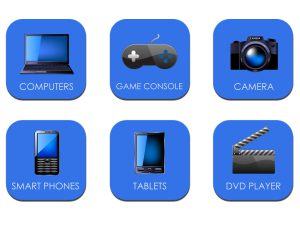 The available USB & MicroSD reader allows Video & Picture Playback (up to 16GB), hence you may not necessary require a devices such as laptop or tablet/phone to connect with this pico projector and you could still display video/images/content that you wish to on a large display, be it for business or leisure.
The AAXA LED Pico Projector measures at 4.25″ x 2.36″ x 0.7″ in size which is about a size of most average mobile phones. Hence, to put this in your pocket or bag is convenient enough. The boxset itself comes with decent component to enable you to quickly get things started straight off. It does comes with a tripod which helps when adjusting the display is necessary.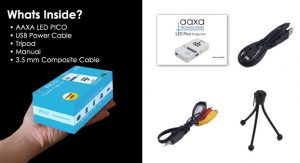 Tech it out this cheaper but decent pico projetor option for its price and more details HERE!