4Emergency Charging Power Bank – 50% charged up in 5 minutes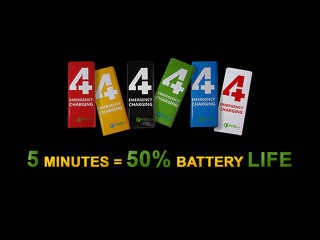 There are many power banks or charging equipment that support fast charging nowadays. Say an hour or so to fully charge up your smartphone? It is still pretty fast though compare to older charging devices and/or cable which one device may require averagely 2 or 3 to 4 hours to charge up.
The 4Emergency Charging Power Bank is another power bank which looks no different than other ordinary power bank but the word "emergency" being part of its name does keep up to the expectation. It could give you up to 50% of your smartphone battery life in just 5 minutes!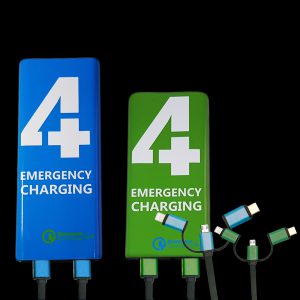 This would be a convenient device especially for those who are traveling and those who are desperately in need for their smartphone or other portable devices to get charge up as soon as possible.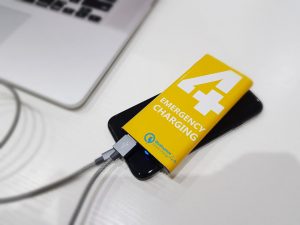 It comes in two battery capacity sizes. One being the 10,000mAh and their other being 16,000mAh. Which it could fully charge some standard smartphone in the market for up to 4 times prior to the battery gets drain up. Being measure at 12 x 5.5 x 1.2 cm (for the 10,000mAh model) and 14 x 5.5 x 1.2cm (for the 16,000mAh model), they are slim enough and isn't too bulky plus convenient to bring it along with you especially when you are traveling. Plus you could charge two devices at the same time, hence you could share the power source with your travel mate too.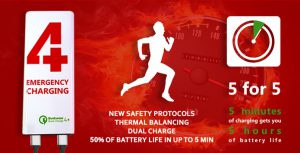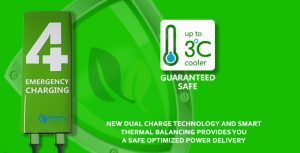 The 4Emergency Charging Power Bank is currently under crowd funding @ Indiegogo. Tech it out if you are interested to try charge up your smartphone for up to 50% in 5 minutes!