Yorepek Travel Backpack – A multi-function bag with external USB charging port
When travelling, convenient is one of the keyword that always pop up in my mind. To me (and this may not represent to all travellers), convenient is when you do not need to carry too many things with you and you could bring all the essentials as well as needed items all in one storage. Better still, its a backpack type storage because most of the time, you wouldn't want to carry the storage with either or both of your hands while you are walking around catching a public transport or shopping or even taking photos.
It would be a plus point if you could charge your mobile device on the go without the need to stop aside, find your powerbank or charging item off your bag and carry around your mobile device plus the powerbank with your hand while you are enjoying your sight-seeing. All of these would get a tick off your checklist if you have a multifunctional backpack with USB Charger and I am pretty sure you could easily search for many different design that suits you like what you can get here.
Of all, one that I quite fancy is the Yorepek Travel Backpack.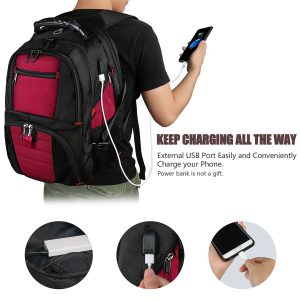 Its the fact that this multifunctional backpack is so spacious (dimension being 19.0″ x 14.6″ x 10.23″) that you could fit up to a 17 inch laptop and yet you could still bring along other essential things with you. Also it too has an external USB Port where you could easily charge your mobile device while you are on the go while keeping your powerbank in the bag itself.
One other feature that I love most is the TSA scan smart friendly feature. You could easily unfold the bags and have your bag plus your laptop/other devices scan without the need to offload them from the backpack. Its always a hassle for me to take out all the electronics devices then put them back into the storage/baggage when going through the TSA procedure.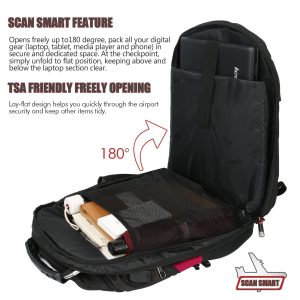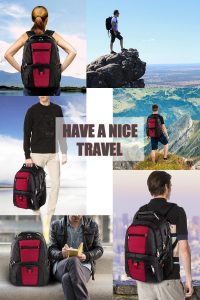 If you too are interested to get one of this for your next trip, tech it out @AMAZON and I am pretty sure this backpack has other features that catches your eyes too!