YOBWIN Nintendo Switch Portable Charger – Nintendo Switch protector and power bank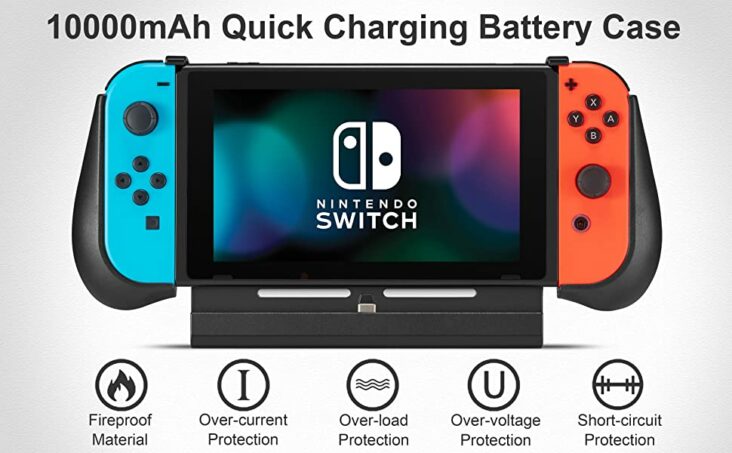 Nintendo Switch is a great home and travel entertainment gadget to most of us. Being a great travel companion, it is important to keep it protected from scratches at all time. Nintendo Switch is known for its huge power consumption (depending on your setup and the game you are playing) and keeping its battery life longer would be a plus especially when you are traveling. There are many power banks and case protectors in the market that serve the purpose to date, and the YOBWIN Nintendo Switch Portable Charger is a multipurpose gadget that is worth to look out for as well.
The YOBWIN Nintendo Switch Portable Charger is a case protector solution for the Nintendo Switch console itself and comes with cases to protect the JoyCon too. Each Joycon case also gives extra space to slot in additional card acting as 2x game cards storage comportment which is convenient especially if you are traveling and not planning to bring the whole game library with you. The protector is built with adjustable kickstand which allows you to adjust to the angle of your preference when playing in a desktop mode.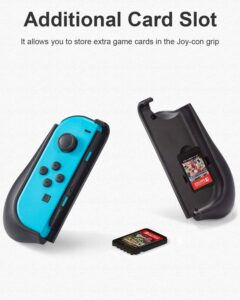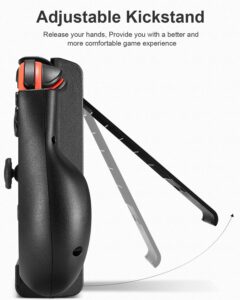 On top of being a case protector for your Nintendo Switch, this gadget can also be transformed as a 10,000 mAH powerbank for the game console. With a press of a button, you can activate the powerbank function to charge up your Nintendo Switch. It is claimed that the powerbank can extend your play time for an additional 8 hours. On top of being a case protector and built-in powerbank to your Nintendo Switch, it can be served as a powerbank for your other USB devices too. The case provides a QC3.0 USB output port which can turn the case into a powerbank for an external USB devices too.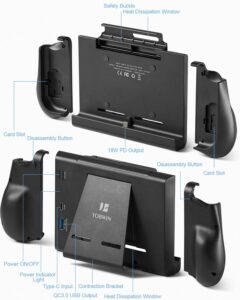 There are many other built-in features which this protective case can offer, tech it out the detail features and specifications of this travel convenient Nintendo Switch gadget @AMAZON!