HyperDrive iPad Pro USB C Hub Adapter 6-in-1 – A USB-C Hub for other devices too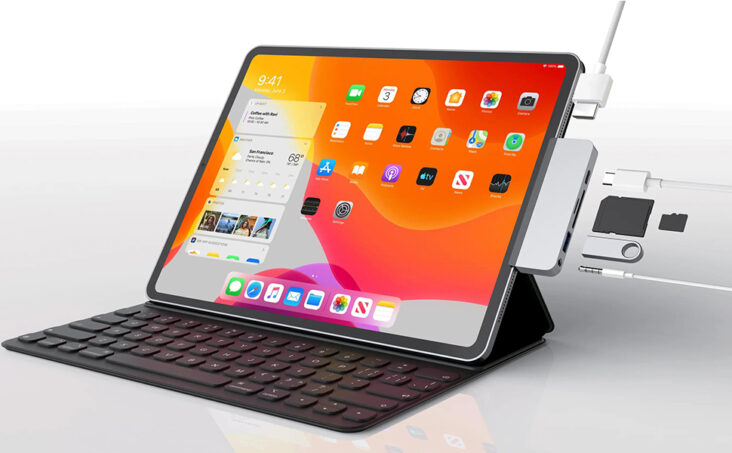 iPad Pro devices and even the 2020 iPad Air have become a day to day tool for some of us, specifically for work (no doubt leisure too). With the iPadOS, there are more things that can be achieved or done in a single handheld device. With single USB-C port, the iPad Pro and 2020 iPad Air can actually gives more when you attach it with a multipurpose USB-C Hub like the HyperDrive iPad Pro USB C Hub Adapter 6-in-1.
This hub is one of the many in the market that is compatible with iPadOS and can easily plugin with the iPad Pro/Air (2020) so that it is closely attached with one another as if they are a single device. The slim design which measures at ~0.9cm x 9.3cm x 3.05cm makes it look as thick as the iPad itself. And weighing at only ~34g, this is light and compact enough to stay attached with the iPad and travel around with. This hub can turned into a dongle to enable it to be usable for other USB-C devices too (check through the devices compatibility section for more information).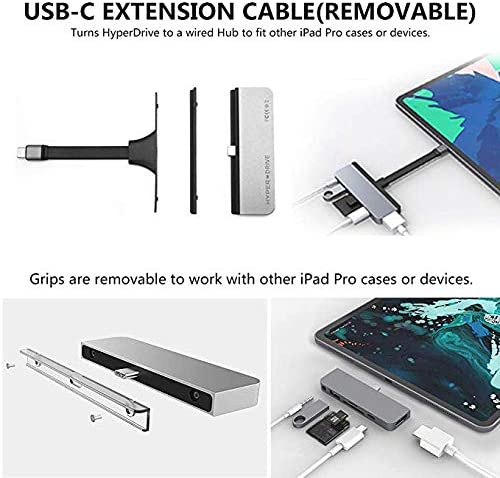 This hub is built with decent sets of ports to enable your iPad to be expanded with more accessories and functionalities. It has 1x USB A 3.0 port that can go up to 5Gb/s transfer speed and 1x USB-C port which allows pass-through charging plus data transfer. It also has a HDMI port which is capable to extend your iPad display to a larger screen and support up to 4K 60Hz video. Additionally, this hub is also equipped with SD/micro SD slots to enable you to manage your external storage cards easily and 1x 3.5mm audio jack in case if you prefer connecting to a cabled headset or earpiece.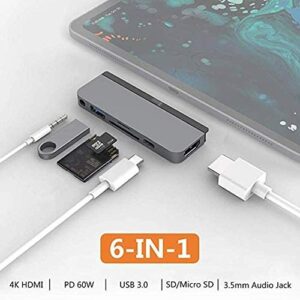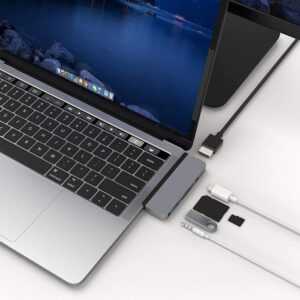 If you are looking for a neat way to extend your iPad Pro/Air (2020) port, tech it out the detail specifications of this slim designed USB-C Hub @AMAZON!