YALIXIAN 18.4 Inch Laptop Backpack – A TSA Friendly and RFID Anti-Theft 55L Bag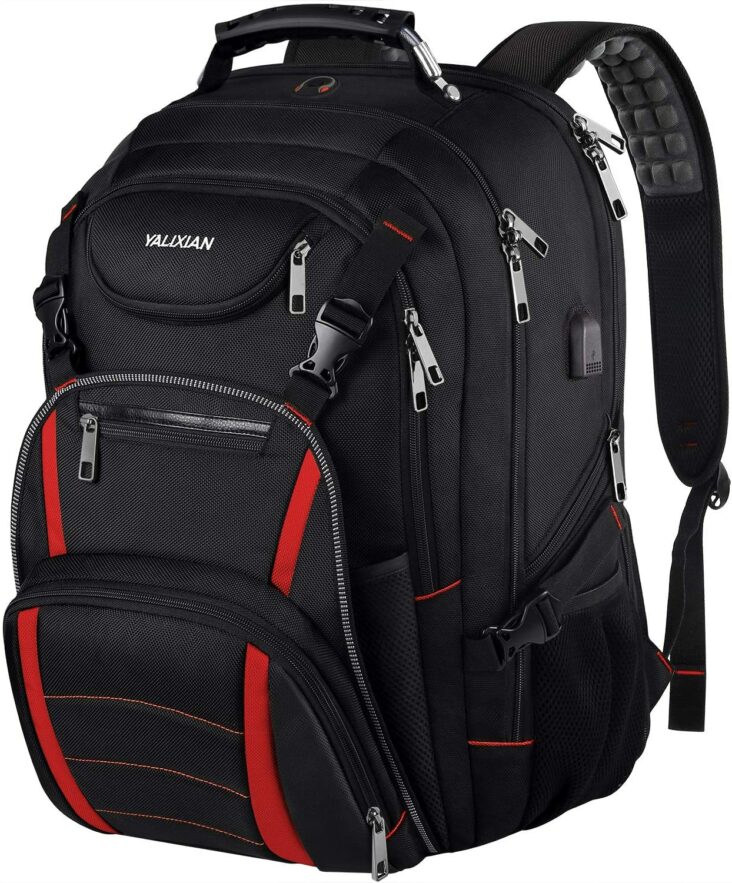 Traveling with many bags just to fit in all your travel essentials can be a pain at times. Ensuring items are arranged in each of the bag accordingly to transporting the many bags can potentially be a challenge. It would be much convenient to travel with all the essentials in just a single bag (Or at least reduces the number of bags when traveling). A large capacity backpack like the YALIXIAN 18.4 inch laptop backpack can be a good travel companion in this case.
This backpack has got a 55L capacity which is pretty large that can potentially fit in items for a long weekend trip or more (depending on what you are bringing). It is worth noting that the bag measures at ~21.5″ x 16.3″ x 9.9″ where its size may not be a valid carry-on bag for some airlines (best to check through before deciding if this should be your carry-on bag for your next travel). Because it is huge, it comes with a padded laptop compartment that can hold up to a 18.4 inch laptop compare to many that can potentially on hold up to a 17 inch laptop only. The bag is TSA friendly designed where you can open the laptop compartment wide when you are at the checkpoint. Hence, you can conveniently show your belongings without needing to take them off the bag.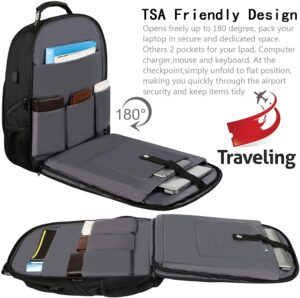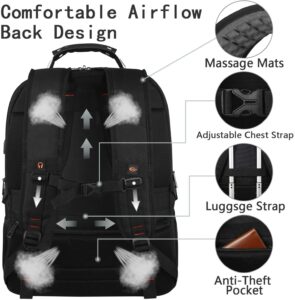 This backpack is packed with plenty of useful and convenient compartments. Some of the highlight features include the RFID slot which helps secure personal data encoded on you credit cards,IDs and passports.There is also an anti-theft pocket at the back of backpack which allows you to keep valuable items closely between the bag and your own-self. And if you prefer a wired headphone over a wireless headphone, there is a headphone hole which allows you to easily enjoy your music while travelling without the need to unpack your music device. This YALIXIAN also built-in with an external USB port where you can keep your power bank (separate item and not part of this bag product) within the bag but you can still easily get your phone or other devices charged.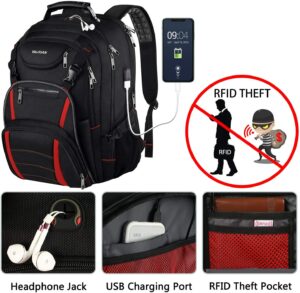 There are plenty of other travel friendly compartments built within this bag and it would be too lengthy to highlight each of it here. To check out the details of this large and convenient backpack that can fit for many different occasions (a backpack for indoor, outdoor activities and even for carrying sport equipment) , tech it out @HERE!