HyperDrive GEN2 USB C Docking Station – Heavy duty hub for your portable workstation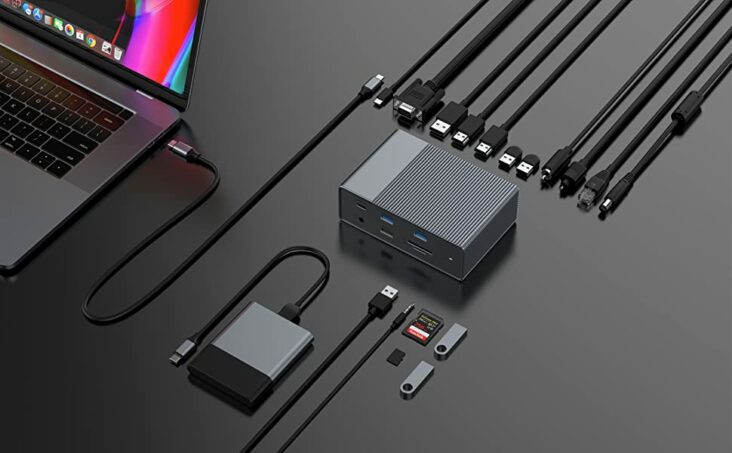 Setting up a portable and workable workstation can be a key to many of us who travels a lot. With just a laptop or a portable device (i.e. tablet or smartphone), it may not helps you to work efficiently. Some of us rely on USB hubs to extend the portable devices functionality which help improves our efficiency to a certain extent. If you have tried many different hubs in the market but it still does not give you the portable workstation effect that you are looking for, take a look at the HyperDrive GEN2 Docking Station instead. The HyperDrive GEN2 Docking Station is capable to extend your laptop or USB C devices for up to additional 18 different ports.
This heavy duty USB-C hub might be heavier and bigger than the usual hubs (measuring ~13.3 x 9.5 x 4.4 cm, weighing ~ 600g), but it is still convenient to travel with compare to taking a larger laptop or desktop with you. This docking station is so heavy duty that it does not just capable to extend your portable device screen to 1 or 2 external displays (like the usual), but it can even extend up to 3 external displays instead. It comes with 2 x HDMI , 1 x VGA , 1 x DP ports that is capable to output resolutions for up to 4K@60Hz. Please note that the full display extension functionality only works with certain type/brand of OS. If your primary purpose to get this product is to extend your display to 3 additional external ones, please check the product details and description prior to making the decision.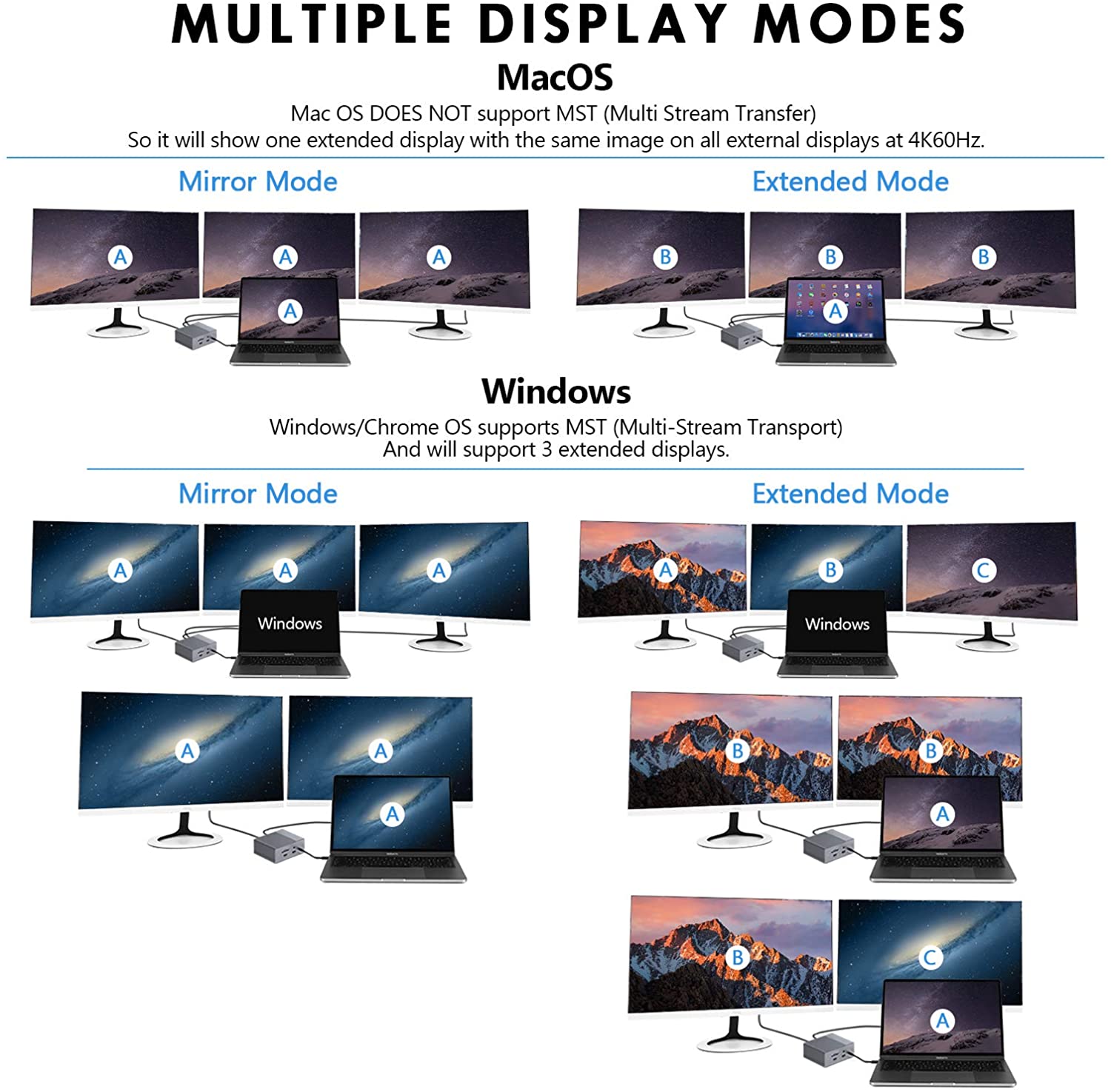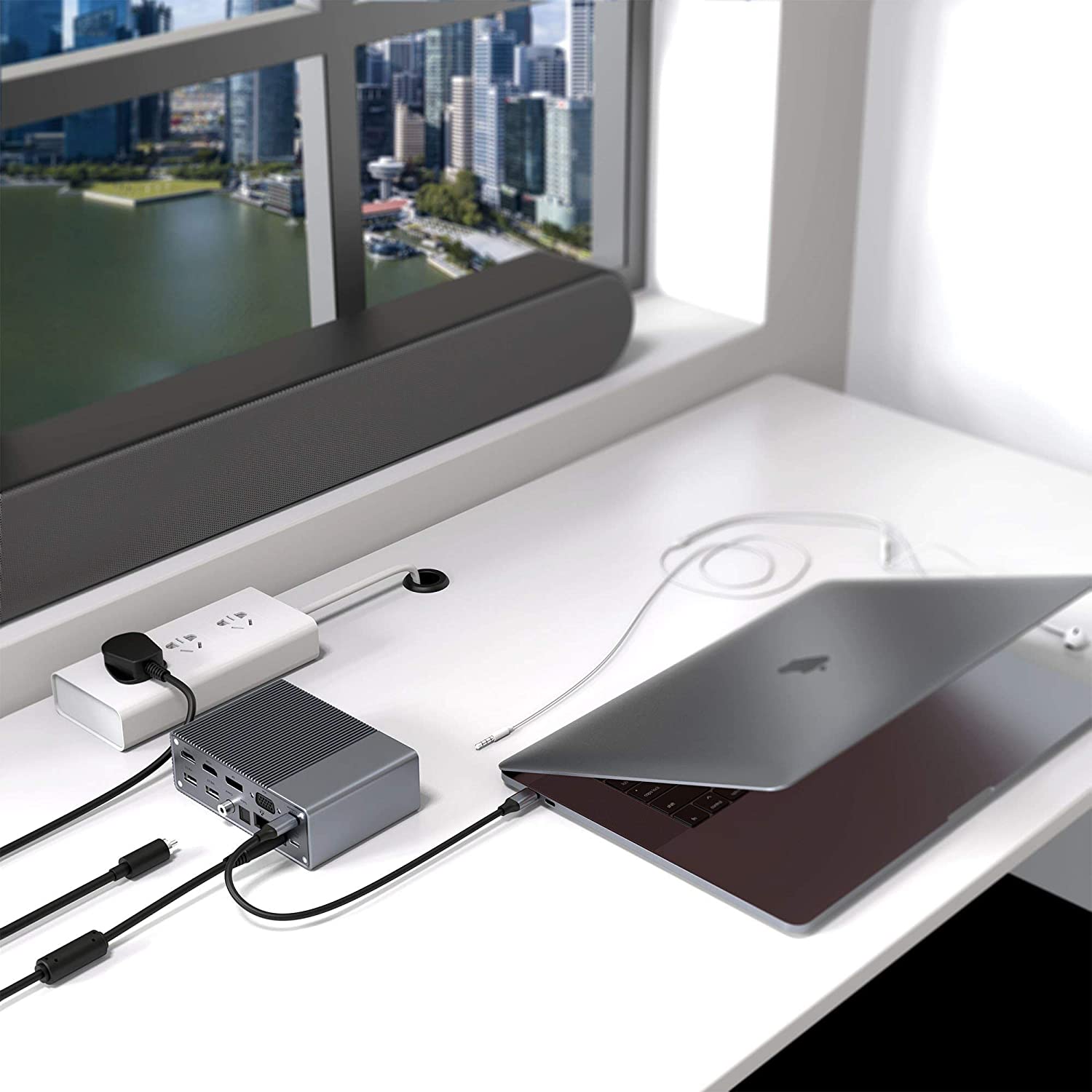 On top of the many display ports option, this docking station is also built-in with 1x USB-C PD, 1x DC Power Port, 2x USB-A 2.0, 1x USB-A QC 3.0 18W, 1x SD card reader slot, 1x MicroSD card reader slot and a gigabit ethernet. There are also Digital Coaxial Audio, Optical Toslink Audio and a 3.5mm Audio Jack port included for those audio professionals out there. On top of the ports listed, the HyperDrive GEN2 Docking station also offers 1x 2nd Gen USB C and 2x USB A 3.2 of high speed ports that are capable to transfer up to 10 Gbps.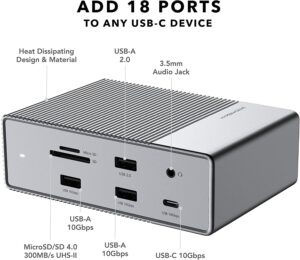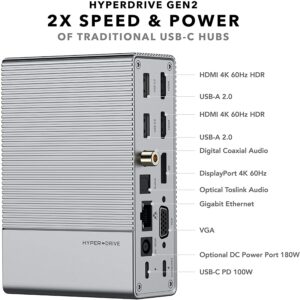 If you are interested to set up a more complete and detail portable workstation that helps to improve your efficiency to the next level, tech it out the detail specification and features of this heavy duty USB-C hub @AMAZON!