Lexon POWERSOUND – Wireless Speaker plus wireless Powerbank in a single device
There are many wireless speakers in the market that do not just function as a wireless speaker. These products are handy and friendly to people who likes or need to travel especially if you are someone who enjoy listening to your favourite musics on the go without patching any device to your ear (like a headset or so). The Lexon POWERSOUND is another gadget in the market for those who loves to enjoy musics or sound output via a speaker (than a headset or earpiece) and allows them to conveniently travel with it.
As a wireless speaker itself, this uniquely design device is a 3W Bluetooth speaker. And unlike many wireless speaker in the market which can possibly output sound in mono or stereo mode, this speaker is actually design with the capability to output sound in 360 degree. Apart from being a speaker, it is also a wireless powerbank with a decent 5,000 mAh battery capacity. This means that while you are enjoying your favourite songs through this device, you can also juice up your Qi enabled smartphone when it is running out of battery.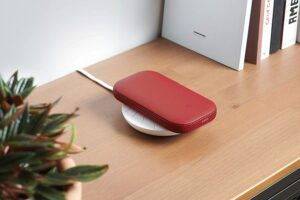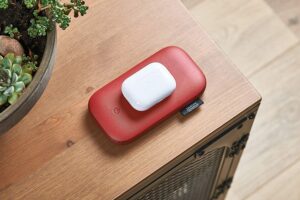 This makes the device a space saving and convenient gadget especially if you are traveling with many other essential items but have limited bag space. You could skip bringing two separate devices (a Bluetooth speaker and a powerbank separately) and only bring one when you are traveling especially with limited bag space. The Lexon POWERSOUND itself is rechargeable. However, the only power input option would be through wireless too. So you can exclude any additional charging cable. It can be fully recharged in approximately 6 hours but can last up to approximately 20 hours of playtime.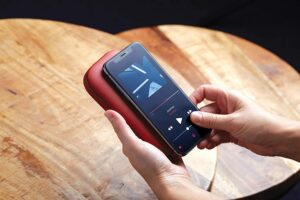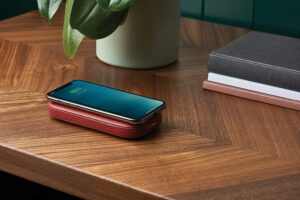 Looking for a convenient and travel friendly essential item? Tech it out the detailed specifications of this wireless speaker (or call it a wireless powerbank too) @AMAZON!