Urban Nomads Bag – Workstation On The Go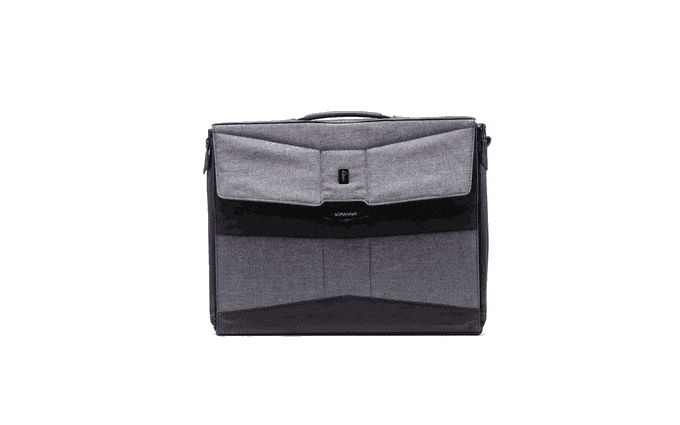 If you are someone that travel a lots but most of the time fancy having your workstation to follow wherever you are so that you can deliver your work, this stylish bag (well in my opinion), the Urban Nomads Bag should be something in your list.

Nothing fancy about it? Well its not just a bag that allows you to chuck in all your essentials for work. This bag can turn into your workstation in 3 different modes.
The first being the pen and paper mode. If you are someone that depends on hard-copy writing a lot and its not easy for you to write down the important stuff, transform this bag into a friendly writing/drawing workstation just like this: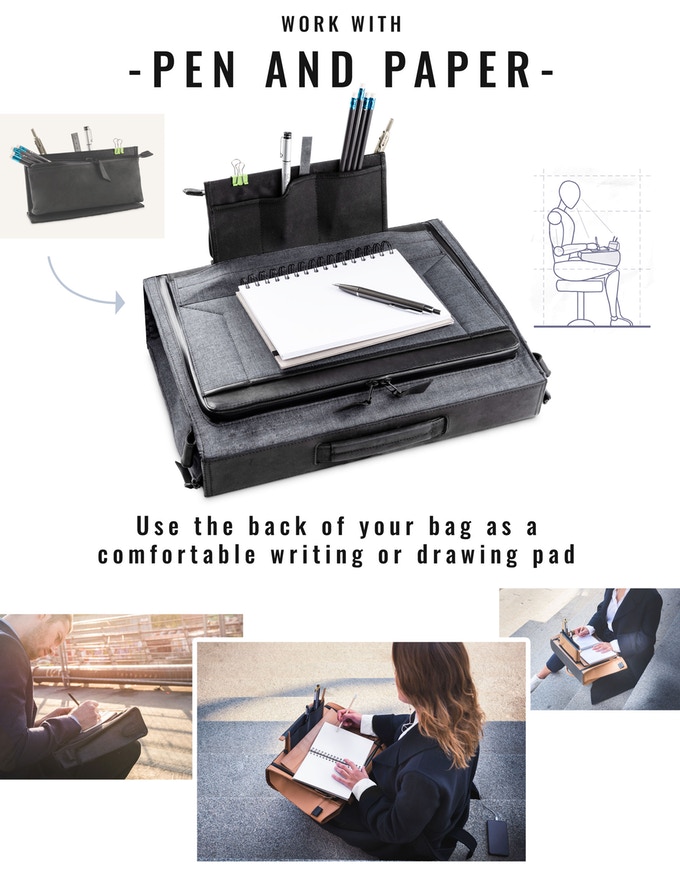 But if you are someone that don't use hard-copy (nowadays) and depends on your laptop instead, you can still turn this bag into a laptop "table" mode instead! You don't really need to open the whole bag and take out everything off the bag to get into this mode.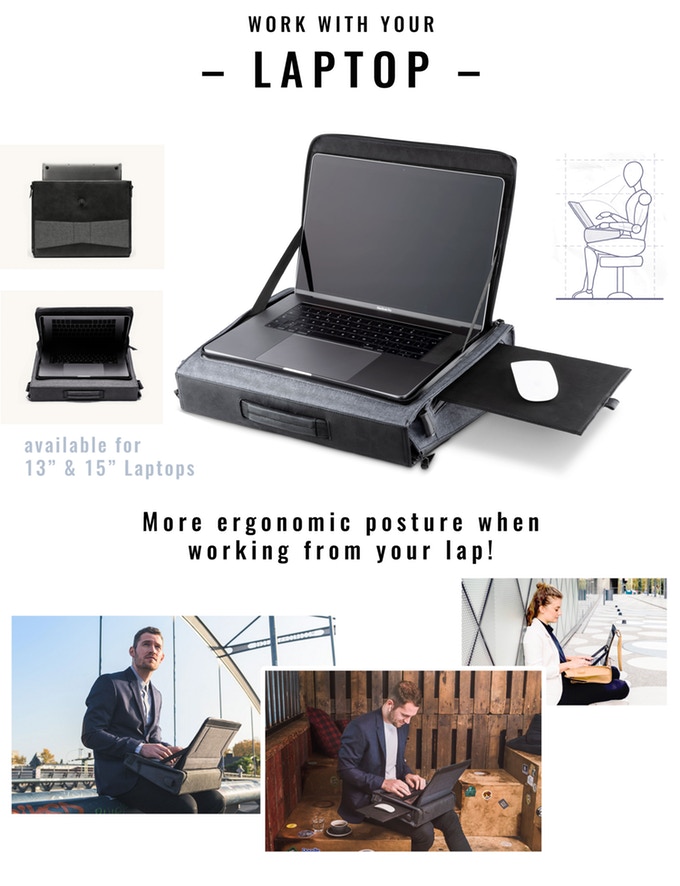 Neat and convenient? You can also turn the bag into a tablet "holder" mode if you think that you can deliver most of your work with just your tablet and perhaps a stylus pen as well. Fold the flap to however position you want it to be and make yourself comfortable.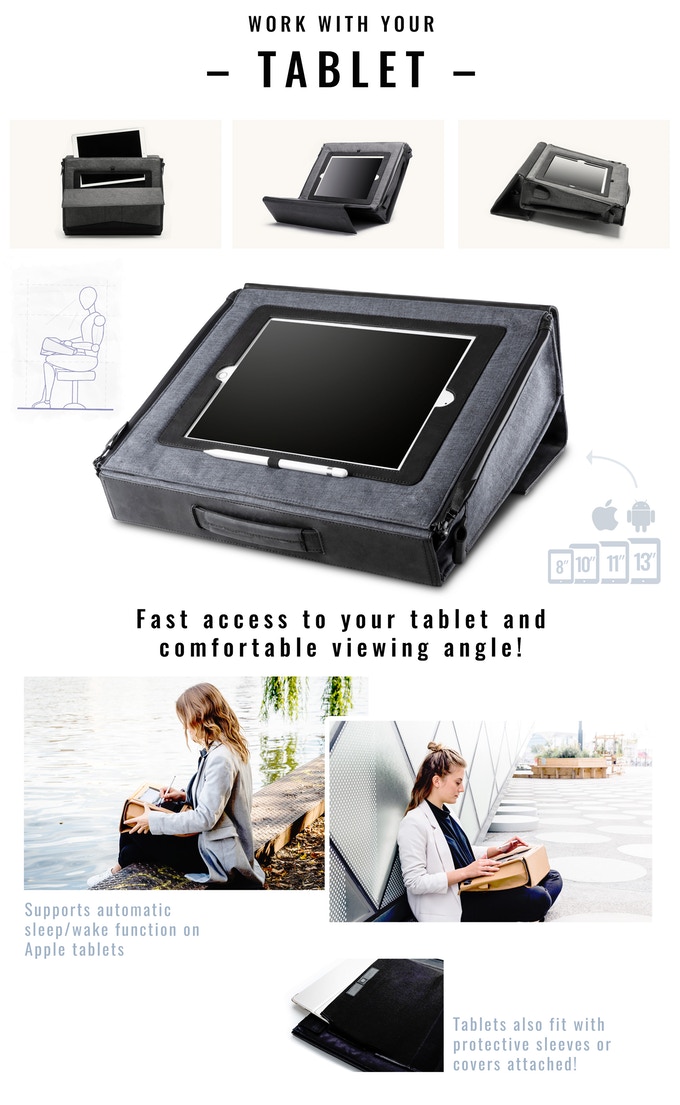 You can charge your devices (i.e. your tablet or smartphone) on the go too. Select your favorite power bank with you and slot it nicely into the compartment available for the power bank. You can then connect your devices with the power bank from the outside without opening the bag or charge it through inside the bag or when the bag is open.
Wonder what compartment you get? Here's a layout of it.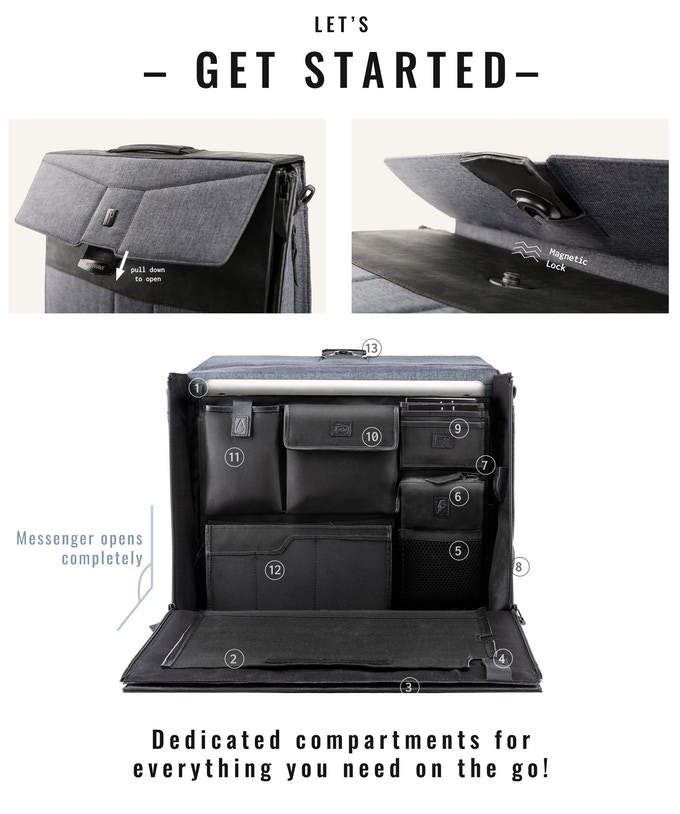 And… quoting directly from the source:
(1)  Laptop compartment  |  (2)  Tablet compartment  |  (3)  Tablet flap  |  (4)  Key holder  |  (5) Pocket for induction charging  |  (6)  Pocket for power bank  |  (7)  USB connector inside  |  (8)  USB connector outside  |  (9)  Business card section  |  (10) Wallet compartment with RFID-blocker  |  (11) Water-bottle/Umbrella sleeve  |  (12) Pencil case  |  (13) Magnetic Closure
This bag comes in different designs (that may suits your taste) and the Nomahawk team is running a crowd funding campaign for this cool and convenient bag, so feel free to give some support and tech it out @KickStarter!