MOFT Float Folio For iPad – Raise your iPad higher for better view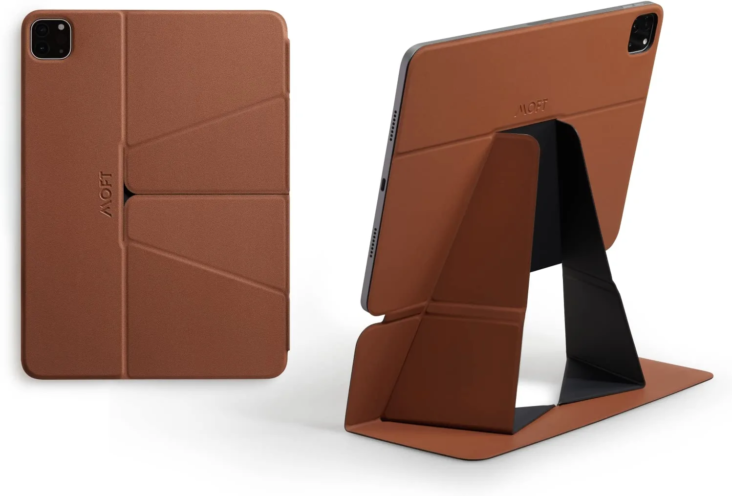 Traveling with a tablet has become pretty common for both business and leisure. It provide the convenience to deliver work (it depends/to a certain degree) as well as easy access to wide range of entertainment too. It is also important to keep it protected at all times so that they can be in good shape whenever needed. There are many different designs of case protector for a wide range of tablets in the market. For an iPad owner looking for case protector, the MOFT Float Folio is one of them that will put the device to the next level.
This folio has different sizes to suit the specific iPad Pro 11-inch, iPad mini 6 or iPad Pro 12.9-inch models. Be sure to check out the supported models here. Installing the case is made easy with the built-in magnets design. Simply snap it on with the iPad to start protecting the device. Like some of the smart case offered in the market, the MOFT Float Folio offers iPad stand feature too. With the origami inspired design, this case can be folded into different positions for different viewing angle. This helps a lot in term of saving spaces and the convenience to view/use the iPad depending on the occasion.
Besides the standard 70 degree landscape stand mode, the MOFT Float Folio can be transformed into a 20 degree viewing mode. This angle is typically helpful when handling digital artwork (for example). Another highlight of this folio is its capability to put the iPad at a higher position. The MOFT Float Folio is capable to "float" up the iPad at two different heights in this case. With this folio, the iPad can be adjusted to stand at 2.3 inch height or even up to 3.6 inch height. This can gives the iPad owner a strain-free viewing experience during work, study or leisure.
To protect as well as to enjoy different viewing angles when using the iPad, tech it out the detail specifications of this creative float-able folio @AMAZON!