Tyfanag 5 in 1 Wireless Power Bank – A portable power station with multiple built-in USB cables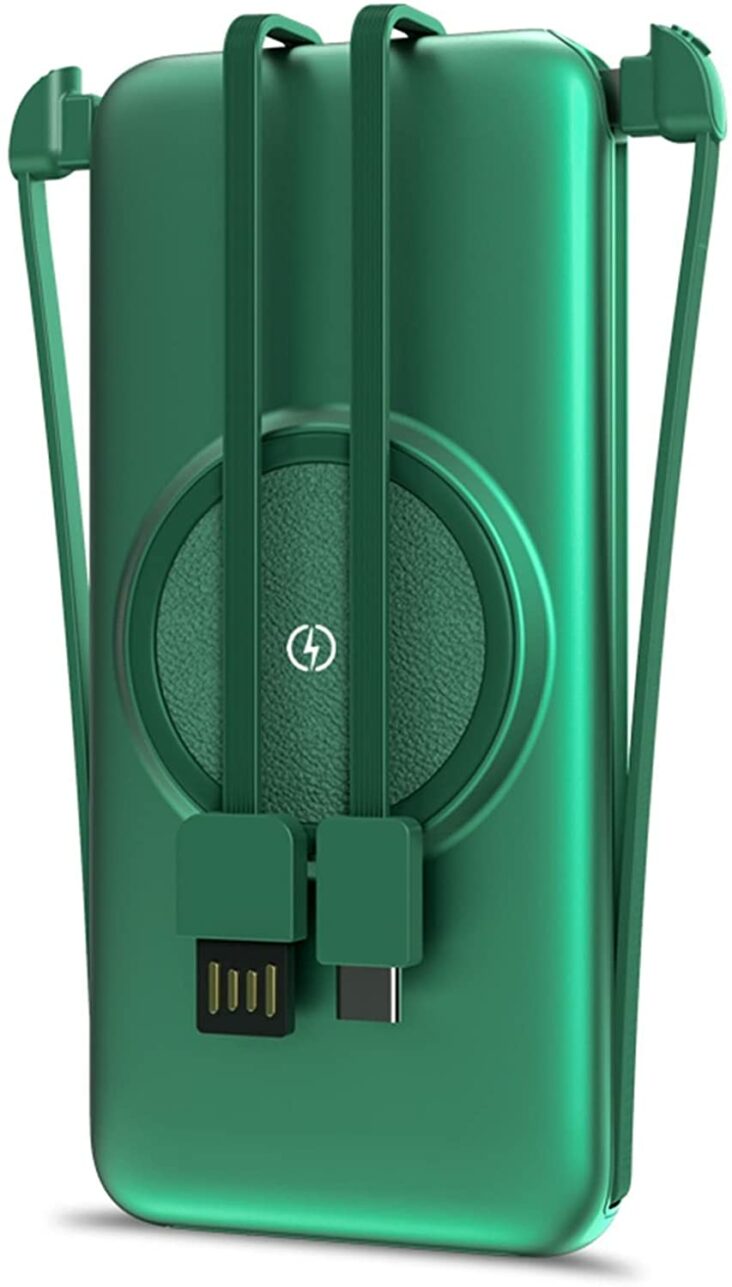 Bringing along multiple devices on a trip can take up more spaces than you expected. Not just the devices itself may take up your travel bag but their accessories too. One common accessories would be their respective charging adapter and charging cable. The different devices may uses different power input port, from micro USB to USB-C or even the Apple lightning. All of these can be mini or tiny in size, but if you have many to bring, the space and weight counts. A high capacity power bank is the usual solution to avoid bringing many charging adapters. In most cases, you would still have to consider bringing all the different cables.
The Tyfanag 5 in 1 Wireless Power Bank can be the gadget to solve all of these space and weight challenges when traveling. This power bank have the option of either 20,00mAh or 10,000 mAh battery capacity. Both battery capacity options are big enough to fully charge for at least once against different devices (i.e. smartphone, tablet). One of the highlight of this power bank is that it has 4 different types of cables built-in. These built-in cables (micro USB, USB, USB-C and lightning) can support almost all the types of portable devices in the market currently. This power bank allows you to skip bringing along the extra adapters and cables especially when traveling with limited bag space.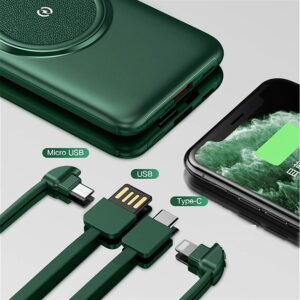 On top of the built-in cables, this power bank has got a wireless pad too. This allows you to wireless charge your Qi enabled devices as well. Hence, charging multiple devices at the same time is not challenge with this gadget. If the power bank itself is running out of battery, this gadget still allows you to charge the power bank and also the other devices at the same time. This makes the Tyfanag 5 in 1 Wireless Power Bank a friendly gadget for all parties. You can share this battery pack with your friends or family who are traveling with you which indirectly save up their travel bag weight and space too.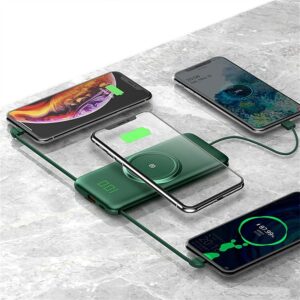 With the built-in smart chip, this convenient power bank has got plenty of safety features to offer too. Preventing overcharging situation to short circuit or overheating too. Tech it out the detail specifications and features of this travel friendly and multi-devices support power solution @AMAZON!